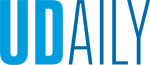 Post-pandemic classrooms
Article by Nikki Laws Photo by Kathy F. Atkinson October 19, 2021
UD professional learning community imagines the future of high enrollment courses at UD
It's a future the University of Delaware community has eagerly awaited since the start of the pandemic: a robust return to campus.
As fall semester proceeds, many have been hard at work engineering exactly what University life will look like.
At the Center for Teaching and Assessment of Learning (CTAL), a group of faculty and staff formed a professional learning community to reimagine large foundational courses based on lessons learned from COVID-19.
"Foundational courses introduce students to their discipline and are critical to their development as learners," said CTAL Director Matthew Trevett-Smith. "We are working with faculty to actively transform these courses into more engaging, equitable and inclusive learning experiences for Blue Hens based on the scholarship of teaching and learning. This community has played an important role in our initiative."
Led by former CTAL educational development specialist Jay Lunden, the community included Maria Barefoot, Chandranath Basak, Dana Chatellier, Stefanie Devito, Christopher Knight, Lauren Genova, Haritha Malladi, Stephanie Raible and Cristopher Trimby.
"The transition to emergency remote learning forced us all to think about the effectiveness of our teaching," said Trimby, an assistant professor of biology. "Some of us didn't think we needed to change the way we did things, others had never thought of it and still more hadn't had the time."
While there's no one-size-fits-all formula for success, the group came together regularly to discuss innovations they put into practice during the pandemic and plan to carry forward into the fall semester.
To begin, many will flip their classrooms permanently, foregoing traditional lectures for more active learning in-session.
But those lectures won't just disappear, said Devito, also an assistant professor of biology.
"It's a misconception that lecturing is bad," Devito said. "I will record short pieces for my students to listen to on their own. Then, we'll use our time together to resolve challenges."
For Genova, an assistant professor of chemistry, recording lectures also creates maximum flexibility. "My students told me how great those videos were for being able to pause, go back and listen whenever and wherever needed," Genova said.
Others will forego traditional tests and assign more authentic ways for students to demonstrate their learning. "In particular, I want to continue utilizing open book exams," said Chris Knight. "All of the assignments leading up to the test will prepare them."
Malladi, an assistant professor of civil and environmental engineering, said she will renew her commitment to helping undergraduates develop both technical and interdisciplinary skills. "Like anything else, durable skills require practice. We all can and should get better at working in teams, being gritty or adopting a growth mindset. By introducing a pedagogical structure that develops these skills in foundational courses, students start refining their abilities early."
Of course, all hope to continue leveraging the power of technology to maximize teaching efficiency and effectiveness.
According to Raible, an assistant professor of entrepreneurship, Yellowdig, an online learning platform, was very helpful.
"Previously, I was hand-grading discussions twice a week for 50-plus people in addition to other assignments," Raible said. "Yellowdig automatically grades discussion boards, allowing me to intentionally focus my attention on other high-impact areas."
Above all else, the community agreed that instructors should continue to put Blue Hens' success first. This professional learning community is just one aspect of a broader initiative, the Foundational Course Initiative, that brings together talented faculty to re-design their own curricula and champion change across their home departments.
Faculty who seek to better understand student success in their own courses will find a welcoming and supportive environment within this initiative. "Our students are our partners in the learning process and we need to work together. That mindset isn't new, but it has been affirmed and will be my number one priority when I teach a course," said Lunden.
Education specialist Dana Chatellier agreed, adding that students should feel empowered to reach out to their instructors. "During the pandemic, we all had to learn new ways of staying in touch," Chatellier said. "Nothing, beyond our health, will be more important than maintaining these open lines of communication."
Support for Success
The University of Delaware empowers all Blue Hens with the skills and strategies they need to succeed.
In addition to consulting with their instructors, UD students are encouraged to take advantage of their academic adviser and the range of peer tutoring services and comprehensive skill-building resources offered by the Office of Academic Enrichment (OAE).
The Center for Teaching and Assessment of Learning (CTAL) offers programs, workshops and confidential consultations to support UD's community of educators as they develop and achieve their pedagogical goals. UD instructors at every stage of their career are invited to explore online and contact ctal-info@udel.edu. Faculty teaching introductory courses are especially welcomed to inquire about future foundational course programs.
About Academic Affairs
The Division of Academic Affairs leads programs that promote excellence in faculty teaching, advance students' academic success and uphold the mission of the University of Delaware.
Academic Affairs is home to the Center for Teaching and Assessment of Learning and the University's Student Success Initiatives, two key resources for UD's community of educators and advisors.
The division enhances students' educational experiences through support services, including the First Year Seminar, McNair Scholars Program, Office of Academic Enrichment, Student Support Services Program and University Studies Program.
In addition, Academic Affairs inspires intellectual discovery through opportunities provided by the Center for Global Programs and Services, Horn Entrepreneurship Program and Undergraduate Research Program.