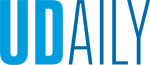 Joe Biden inaugurated
Article by Diane Stopyra Photo by Andrew Harnik/Associated Press January 20, 2021
UD graduate Joe Biden is sworn in as the 46th President of the United States
On Wednesday, Jan. 20, 2021, University of Delaware alumnus Joseph R. Biden, Jr. was inaugurated as the 46th President of the United States. At a ceremony on the West Front of the U.S. Capitol in Washington, D.C., UD's best-known Blue Hen took the oath of office, swearing to protect, preserve and defend the Constitution. Just before noon, facing a "Field of Flags" representing nearly 200,000 Americans unable to travel to the event due to the ongoing coronavirus pandemic and heightened security concerns, Biden outlined his vision for healing a fractured nation. His wife and fellow Blue Hen, First Lady Jill Biden, stood by his side.
"Today, at this time, in this place, let's start afresh — all of us," Biden said in his inaugural address. "Let's begin to listen to one another again, hear one another, see one another, show respect to one another. Politics doesn't have to be a raging fire destroying everything in its path."
Also taking the oath of office was now-Vice President Kamala Harris, the first woman in American history elected to this position. She is also the first Black person and the first person of South Asian descent to hold this office. Swearing her in was Justice Sonia Sotomayor, America's first Latina Supreme Court Justice.
Later in the day, UD President Dennis Assanis sent a letter to the University community congratulating Biden on behalf of the Blue Hen family and wishing him well in guiding the country to a peaceful, prosperous future.
"Undoubtedly, this is an incredible moment for all Blue Hens to celebrate the enduring and transformative power of a University of Delaware education," wrote Assanis, who attended the ceremony with his wife, Eleni. "Today, and every day, we can all take pride in the limitless potential of our students, the success of our alumni, and the scholarly excellence of our entire institution."
Among the day's performers? Lady Gaga, Jennifer Lopez, Garth Brooks and the Drumline Battery of the University of Delaware's Fightin' Blue Hen Marching Band (UDMB). The latter group — along with military representatives, the U.S. Army Band and others — escorted Biden to the White House following the inaugural ceremonies, a nod to the deep-rooted connection he has with his alma mater.
Biden graduated from UD in 1965 with degrees in history and political science. During his six-term tenure as a Delaware U.S. senator and, later, eight years as vice president of the United States, he maintained his campus outreach, speaking frequently about the ways his college experience shaped his life's work.
"The University of Delaware holds a special place in my heart," Biden said in a 2018 address to the UD community. "It was here that I was inspired to commit to a life of public service. And it was here I had great professors who convinced me I could — who made me believe I could make a difference." (You can read more on the president's ongoing journey as a Blue Hen here.)
Today, the University maintains its own sterling record of public service, producing through its nationally ranked Joseph R. Biden, Jr. School of Public Policy and Administration leaders who are informing decision-making processes on local, state, national and global levels. At UD's Biden Institute, scholars, activists and policymakers develop solutions for some of the nation's toughest domestic issues. (You can read more about the value of a public policy education from UD here.)
"I do have an interest in changing the country for the better," Biden said when he was founding chair of the institute. "And I can think of no better group of people to do that with than the incredible faculty and staff here at the University."
Beginning today, this Blue Hen pride extends all the way to the Oval Office.