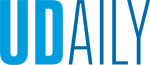 : youtube.com/watch?v=CZW_7hmsxdo
New name, familiar face
Article by Peter Bothum Photos by Kathy F. Atkinson and Evan Krape | Video by Jason Hinmon December 11, 2018
UD establishes Joseph R. Biden, Jr. School of Public Policy and Administration
Editor's note: See a photo gallery of images from the event.
University of Delaware President Dennis Assanis announced the establishment of the Joseph R. Biden, Jr. School of Public Policy and Administration (Biden School) on Tuesday, Dec. 11, at the semiannual meeting of UD's Board of Trustees.
The historic nature of the moment – the renaming of a nationally ranked school in honor of one of the University's most famous alumni – became evident as Assanis welcomed the former vice president to address the Board, School of Public Policy and Administration faculty members and students and others at the meeting.
Biden's lifetime of public service and policymaking is now officially woven into the academic fabric of his alma mater.
"This is an exciting time for public policy education at the University of Delaware. By naming our school the Biden School, we not only recognize and honor our most esteemed alum in public service, but we also reinforce our commitment to elevating our school's academic excellence and stature to be among the very best public policy programs in the nation," Assanis said. "Our students are eager to make a difference in the world, and our faculty are dedicated to helping them do so. Good public policy — based on solid research and effective practice — is essential for creating real change in our society. We believe in the power of engaged citizenship, and we are inspired by Joe Biden's lifelong commitment to honorable public service."
Biden earned his bachelor's degree from UD in 1965 before embarking on a 36-year tenure as a U.S. senator and eight years as the 47th vice president of the United States. He said he was grateful to Assanis and the trustees and honored to have his name grace one of UD's esteemed academic programs.
"I am humbled and honored that the University of Delaware has chosen to re-name its public policy school the Joseph R. Biden, Jr. School of Public Policy and Administration. UD holds a special place in my heart," Biden said. "It instilled in me the belief that I could make a difference and inspired me to live a life committed to public service. My hope is the Biden School will inspire this and future generations of young leaders and that it will stand for not only excellence in academic study but also for a return to decency and civility in our nation's public debate. I want to thank President Assanis, the Board of Trustees, and the entire Blue Hen community for this incredible honor."
The Biden School is the second entity at UD to take on the former vice president's name. In 2017, Biden launched the University of Delaware's Biden Institute, a research and policy center focusing on solutions to issues ranging from economic reform and environmental sustainability to civil rights, criminal justice, women's rights and more. The Biden Institute will continue to be part of the Joseph R. Biden, Jr. School of Public Policy and Administration.
The Biden School will grow programs in specialty areas that include urban and social policy; energy and environmental policy; health policy and management; and disaster science and management. The school will also continue to focus in the broad areas of public administration and public policy education research and practice.
The school is currently in the top tier of nationally ranked comprehensive public affairs programs that have diverse graduate and undergraduate programs as well as multiple research and public service centers.
Maria P. Aristigueta, director of the Biden School, said students and faculty will focus on developing evidence-based policy solutions on a wide range of issues, including improving education, community health and environmental quality; encouraging economic innovation and prosperity; revitalizing America's middle class; promoting equity, social justice and cultural understanding; and strengthening services from all sectors to support a more equitable and better quality of life.
"The newly named Biden School is poised to build upon our existing strengths to become a globally recognized, comprehensive school of public affairs that offers outstanding academics and conducts interdisciplinary research into solutions for some of the world's greatest challenges," Aristigueta said. "Along with substantive policy research, the Biden School's programs will help to make civic and community engagement a defining part of a UD education and prepare future generations of leaders, scholars and researchers dedicated to meeting critical societal needs."
Notable alumni of the School of Public Policy and Administration include:
John Carney (MPA '86), governor of Delaware

Lisa Blunt Rochester (M.A. '95), U.S. representative for Delaware

Elizabeth Lockman (M.A. '15), state senator for Delaware, District 3 (elected November 2018)

Scott Beale (MPA '07), CEO and founder, Atlas Corps

Angela Gladwell (M.A. '98), director, Office of Environmental Planning and Historic Preservation at FEMA

Mike Morton (MPA '86), controller general, state of Delaware

Kristie Mikus (MPA '02), deputy director for Zambia, Centers for Disease Control and Prevention (CDC)

Richard W. Schneider (PhD '86), president, Norwich University

Tony Allen (PhD '01), provost and executive vice president, Delaware State University.
Other UD graduates who have served or continue to serve as policymakers include U.S. Sen. Tom Carper (BE '75M); Michael Smith (MPA '07), director for strategic initiatives for the University of Delaware's College of Health Sciences and state representative for Delaware district 22; and former New Jersey Gov. Chris Christie (AS '84).