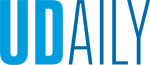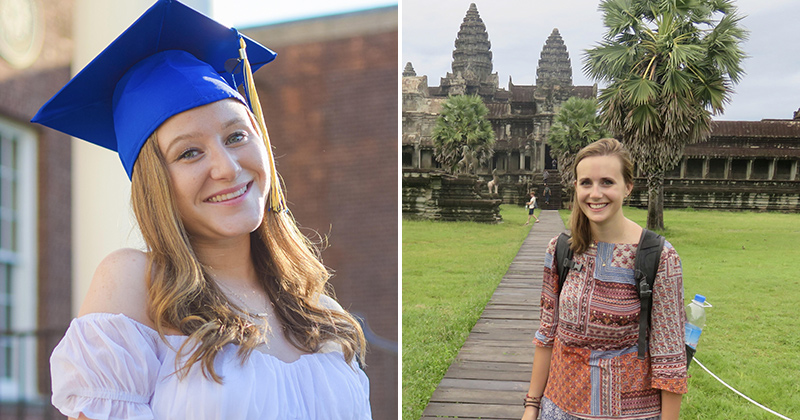 Fulbright winners
Article by Stephanie Ferrell Photo courtesy of Kathrin Reed June 11, 2021
UD students honored by prestigious international education exchange program
Two University of Delaware students have been named recipients of 2021 Fulbright U.S. Student Program awards, which allow young graduates and graduate students the opportunity to conduct research, study or teach English in more than 140 countries.
Sponsored by the U.S. Department of State, the Fulbright Program is the nation's premier international education exchange program, designed to foster mutual understanding between United States citizens and people of other countries. The University of Delaware is recognized as a Fulbright Top Producing Institution, with staff from UD's Honors College and Center for Global Programs and Services (CGPS) providing Fulbright outreach and support to members of the University community.
Kathrin Reed
Kathrin Reed, who earned her master's degree from UD in 2019 and is now a doctoral candidate in political science and international relations, has been awarded a Fulbright Research Grant to go to Cambodia. Reed said her field research in Phnom Penh will "enhance our limited knowledge both on Cambodian foreign policy and the international relations of mainland Southeast Asia through understanding bilateral conflict management between Cambodia and its larger neighbors."
Having moved to the U.S. at age 13, Reed is an American-German dual citizen who has lived and traveled the world and is motivated by experiences navigating cultural and political differences. Reed worked on projects related to security sector governance and peacebuilding in Southeast Asia at the Geneva Centre for Security Sector Governance in Switzerland for four years, with six months based in Cambodia coordinating with local partners on Cambodian and regional projects.
Reed said she forged invaluable personal connections in Cambodia and is incredibly grateful for the opportunity provided by the Fulbright grant to return. She will be affiliated with the Center for Khmer Studies as a Dissertation Research Fellow. "I am especially excited to learn from Cambodian researchers and students and to improve my Khmer language skills," Reed said.
Shay Lukas
Shay Lukas, who graduated in spring 2021 with an honors degree in medical diagnostics with a pre-physicians assistant concentration and a minor in disability studies, was awarded a Fulbright English Teaching Assistantship to Taiwan.
Lukas said that her volunteer and teaching work during her years as an undergraduate student at UD helped make her a competitive applicant for the prestigious award. She gained important teaching skills and classroom experience as a UD chemistry study session leader, sometimes teaching up to 100 students at a time.
Lukas has volunteered for the past three years as a student leader at Lori's Hands, a service-learning organization that pairs student volunteers with older adults in the community. She serves as the 2021 President of the Lori's Hands chapter at UD.
For Future Fulbrighters
For future applicants, Reed advised that "it is important to demonstrate a strong commitment to studying and teaching others about the country and region that will extend beyond the Fulbright experience." She said her personal connections from previously working abroad and her experience with the Young African Leadership Initiative and National Security Policy-making Institute — both UD partnerships with the State Department — made her a competitive candidate for the award.
Lukas was enthusiastic about the support she received during the application process, both from CGPS and the Honors College, as well as from many faculty and advisers. Starting the application process early and leaving plenty of time for writing and research was crucial. She said, "It is important that you are passionate about the country, and that you have prepared by researching aspects of the culture, education, political climate, etc., while also being open to learning more."
Interested students and alumni are encouraged to contact UD Fulbright Program Adviser Kelsey Cummings at kelseyrc@udel.edu and fill out this interest form. Current students or graduates from UD who are interested in applying in the 2021 cycle, are required to meet a mandatory essay draft deadline of July 15, 2021, using this form for submission of essay drafts. See UD's Fulbright website for more details.
Center for Global Programs and Services
The Center for Global Programs and Services (CGPS) at the University of Delaware is home to the operations of UD Global, which includes Study Abroad, International Student and Scholar Services, World Scholars Program, and Global Outreach and Partnerships. The Center is committed to providing leadership and innovation in support of the University's global initiative and campus internationalization efforts. Focused on a student-centered approach, CGPS provides expert advising and a wealth of global engagement opportunities to the UD campus community, including the weekly International Coffee Hour in the fall and spring semesters.