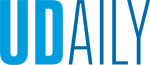 Counseling and wellness services relocate to Warner Hall
Article by Casey Impagliazzo August 31, 2021
Wellbeing Center at Warner Hall creates new neighborhood of wellbeing on the south Green
University of Delaware students flocking to the Newark area have a new home for their student wellness and counseling needs. The services of Student Life's Center for Counseling and Student Development and Student Wellness and Health Promotion have reopened in the Wellbeing Center at Warner Hall. It is in the midst of a new neighborhood of wellbeing created by Warner and Laurel halls at the south end of the Green. Laurel Hall houses Student Health Services, which provides students' preventative and specialist physical health care.
Warner Hall, formerly UD's all-female dormitory, reopened to the community on Sunday, Aug. 29 with a Recovery Ally training and "Busy Donkey or Productive Unicorn? Managing Your Time Effectively in College," both hosted by Student Wellness and Health Promotion as part of 1743 Welcome Days. The programs are a small sample of future offerings, all centered around students' health, wellness, connection and sense of community, and ability to thrive at and beyond UD.
Students of all standings and credit status can now access the Wellbeing Center at Warner Hall with their UD ID. While the COVID-19 pandemic remains a threat, visitors must remember to complete their daily health screening at udel.edu/covidcheck and wear a mask indoors at all times in accordance with fall University health guidelines. The first floor Community Commons and North and South Lounges in rooms 101-103 are open to all visitors, and counseling and wellness appointments will be held on the lower level and second and third floors. For counseling appointments, please call 831-2141.
For further information, please visit: https://sites.udel.edu/studentlife/wellbeing/warner