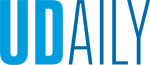 Animal science vs. coronavirus
Article by Dante LaPenta Photos by Evan Krape March 18, 2021
UD's Department of Animal and Food Sciences deploys coronavirus expertise to test, teach and research COVID-19
When the COVID-19 pandemic struck Delaware a year ago, most people never heard of a coronavirus, let alone the health implications of this nasty adversary. COVID-19 is new, caused by a novel coronavirus not previously seen in humans, but, down at the southern end of the University of Delaware campus, a group of staff and faculty knew all about similar diseases in animals. Long before coronavirus was the most despised word on planet Earth, scientists in UD's Department of Animal and Food Sciences (ANFS) had a long relationship with 2020's villain.
As these UD scientists knew all too well, severe acute respiratory syndrome coronavirus 2 (SARS-CoV-2) — the virus that causes COVID-19 — is only one of many members of this family of viruses.
The department's expertise not only helped UD research and test 2020's most unwelcome party crasher, but also quickly integrated COVID-19 into its curriculum.
The testing
The department's biosafe laboratories and skilled scientists have made the University a premier facility in animal health testing. UD's Charles C. Allen, Jr. Biotechnology Laboratory in Newark and Lasher Laboratory in Georgetown comprise the University of Delaware Poultry Health System (UDPHS) — making ANFS part of the National Animal Health Laboratory Network; across the U.S., select institutions like UD offer localized testing for major animal diseases with protocols designed by the U.S. Department of Agriculture National Veterinary Services Laboratory.
So, what does that have to do with human health? Well, ANFS scientists like Provost Robin Morgan, College of Agriculture and Natural Resources Dean Calvin Keeler and Senior Scientist Brian Ladman spent decades studying and testing for viruses, including many with human health implications.
"UDPHS is capable of handling high throughput testing," said Ladman. "We had the training, equipment, infrastructure and the scientists to handle more than 1,000 virus tests each day. And, in the avian world, swabs are usually oral swabs, so it was a natural transition for us to do COVID-19 testing."
After pursuing and receiving national accreditation for human health diagnostic testing through Clinical Laboratory Improvement Amendments (CLIA), Allen Lab became ground zero for COVID-19 testing of UD employees and students.
It's quite a home team of Blue Hens battling against this novel coronavirus, including Ladman, Amy Anderson, Bri Ames, Erin Bernberg, Marcy Murphy and Lauren Sauble. The six staff and faculty members have a collective 119 years of service to the University and a combined 11 UD degrees. They've conducted more than 30,000 COVID-19 tests since September, turning many tests around in only a few hours.
COVID-19 saliva tests are not the only tests that ANFS is conducting. The new Center for Environmental and Wastewater-based Epidemiological Research (CEWER), profiled on UDaily in January, includes testing wastewater samples to understand the prevalence of COVID-19 in New Castle County and on the UD campus.
The teaching
Given the hands-on careers in the animal and food sciences, ANFS was determined to maximize live, in-person instruction safely throughout the 2020-2021 academic year. Animal science, animal biosciences, pre-veterinary medicine, and food science majors greatly benefited from the department's resolve. The department is teeming with researchers with experience in infectious diseases and microbiology — an invaluable resource for future laboratory scientists, veterinarians and animal industry professionals.
A tradition for nearly all of ANFS' first-year students is Animal and Food Science Laboratory (ANFS111) — a roll-up-your-sleeves class where students complete ten types of live laboratories taught by an array of instructors. In his "One Health on the UD Farm" lab, Ryan Arsenault discusses the health connections throughout agriculture — from the dairy to the chicken barns to wetlands and the apiary. He had students wear the personal protective equipment (PPE) that a normal biosecure chicken farmer would wear — disposable overalls, gloves, hairnets and boot covers.
"We discussed how farmers have used PPE for decades to limit the spread of disease, long before the world was aware of coronaviruses," said Arsenault. "We also discussed how often chicken and hog farm workers are more biosecure and use more PPE than human health workers."
Arsenault's One Health (AGRI224) course teaches students how the health of the environment is intertwined with human health and animal health. He's long covered pandemics, bats, animal to human disease transmission and epidemiology. This year he added exclusive lectures on SARS-CoV-2 to help the students understand the biology of the viruses and what is known to date.
"Once a week, I updated the students on the latest science around the virus, its spread and the vaccines under development," said Arsenault. "Students came with great questions and really enjoyed our weeklong module on vaccines and vaccine development."
The research
ANFS has several virology researchers, including a few like Keeler who've studied coronaviruses for longer than he cares to share. The department boasts expertise in major zoonotic diseases like avian influenza and a history of animal vaccine development, so researchers proudly went to work on COVID-19.
Mark Parcells has focused his research career on molecular virology — from Marek's disease virus to Zika virus to human and animal coronaviruses; he's an expert on immune responses, viral infections and vaccinology. The ANFS professor has studied treatments that stimulate the innate immune system in the hopes that it can provide increased resistance to infection. Colleagues at Scripps Research Institute are investigating the crystal structure of the receptor-binding domain (RBD) of SARS-CoV-2 and whether antibodies generated to this could make the viral infection worse. Together, the researchers found that unlike Zika, vaccination to SARS-CoV-2 does not seem to elicit this antibody-dependent enhancement (ADE).
Working with a human health pharmaceutical company, Parcells has a potential SARS-CoV-2 vaccine in the pipeline for animal and eventual human testing. He is also making antibodies to the COVID-19 virus using laying hens. By vaccinating these hens with the purified virus protein, the hens will produce antibodies (called IgY) in the yolks of their eggs. The Parcells Lab will then purify these antibodies from the yolks for commercial test development and distribution to researchers.
Future health risks are also under investigation in ANFS. One example comes from Arsenault's lab, where he's researching antibiotics and antibiotic alternatives.
"A lot of our department's research addresses future human and animal health issues, perhaps issues that will become as important as COVID-19," said Arsenault. "Antibiotic resistant bacteria has the potential to be the next global health issue. We're studying how antibiotics work in order to develop better alternatives to antibiotics and hopefully avoid the issue of resistance."