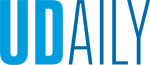 Forecasting coronavirus outbreaks
Article by Dante LaPenta Photo by courtesy of Kali Kniel January 15, 2021
UD researchers study wastewater to detect COVID-19, partner with New Castle County
Our current public health pandemic requires scientists to track and prevent the spread of coronavirus (COVID-19). In addition to major testing and lab analysis of saliva-based samples, University of Delaware researchers are now looking for the presence of the virus in wastewater.
College of Agriculture and Natural Resources (CANR) faculty members Kali Kniel and Eric Wommack launched the new Center for Environmental and Wastewater-based Epidemiological Research (CEWER). The effort includes testing wastewater samples to understand the prevalence of COVID-19 in New Castle County and on the UD campus.
"Wastewater-based epidemiology has been used for many years to study trends of infectious disease or chemical substance use in a population," said Kniel, professor of microbial food safety. "Early in this pandemic, it became apparent to scientists that severe acute respiratory syndrome coronavirus 2 (SARS-CoV-2), the virus that causes COVID-19, can be detected in many different clinical samples, including stool and urine."
In similar research efforts around the country, early analysis showed that such sampling gives a three- to five-day advanced notice of a potential coronavirus outbreak. Through examination of wastewater, UD researchers can drill down to COVID-19 cases in specific buildings like university residence halls. Paired with clinical case information, this wastewater data creates a map of where additional testing is needed.
"This data provides another arrow in the quiver in dealing with COVID-19," said Wommack. "We're gaining an understanding of how clinical cases fit together with wastewater samples, ultimately working towards being able to forecast trends."
This new service center's first partner is right here at home. Soon after the virus reached the First State, New Castle County was out front in offering COVID-19 testing to Delawareans. The county also hired a startup company based in Massachusetts to test for the presence of COVID-19 in wastewater. But Guy Marcozzi, a UD Board of Trustees member and president of Duffield Associates, a company whose portfolio includes wastewater projects, said UD's virology expertise would be a better fit. Beginning in mid-summer, UD not only started performing this virology analysis, but did so at less cost for the county.
"Our college has been on the front lines of COVID-19, including the large volume of saliva-based clinical testing conducted by our scientists in Allen Laboratory," said Wommack, professor of environmental microbiology and deputy dean of CANR. "This type of effort is exactly what Abraham Lincoln and his administration intended when they established land-grant universities like the University of Delaware in 1862. This project directly serves the public and at a time of great need."
Since the SARS-CoV-2 virus may be shed in the stool and urine of infected individuals, UD researchers look for varying virus levels within a sewer shed, gleaning information about the health of the entire sewer shed population. On campus, researchers selected seven sampling sites to monitor this fall, leaning on Duffield Associates' sewer systems expertise.
"This is a cost-effective means of obtaining health information on thousands of people at once," said Kniel. "This is important complementary information to clinical testing data."
Funding for CEWER allowed the University to acquire new equipment, including a state-of-the-art digital polymerase chain reaction (PCR) instrument for precise detection and counting of the virus. Much of the sample collection and analysis is conducted by Brienna Anderson-Coughlin, a doctoral candidate in the Department of Animal and Food Sciences. Samples for COVID analysis have included sewage inflow into New Castle County wastewater treatment plants and sewage samples from UD residence halls. With these samples, the CEWER team can monitor COVID prevalence within populations of thousands down to just a few dozen. UD researchers like Anderson-Coughlin test for the virus genetic material using the PCR procedure, amplifying the virus's signal so it can be detected. SARS-CoV-2 is most often transmitted by person-to-person spread of the larger respiratory droplets, which may contain the most virus particles; the testing performed on wastewater only detects the virus's genetic material.
Working with data analysts at CompassRed, the results are publicly available on a New Castle County COVID-19 Wastewater Testing dashboard in an effort to make the scientific data as transparent as possible.
During the 2021 spring semester, the CEWER team, in collaboration with the University, New Castle County and Duffield Associates plans to expand on-campus wastewater testing of residence halls and provide an early warning system for potential COVID-19 outbreaks on campus. Based on their virology experience and studying scientific findings from across the globe, Kniel and Wommack see wastewater testing as an essential tool to improving UD's public health response to the pandemic.
"We can make correlations, connections and forecasts by connecting clinical information to the finding of varying levels of virus across the sewer shed," Kniel said.
To make better sense of the data, researchers are also carefully evaluating information on dilution that could occur following rainfall and water flow rates among other points.