Feed the world. Protect the planet.

The College of Agriculture and Natural Resources is committed to fulfilling the tripartite mission of land grant institutions – teaching, research and extension.
From wildlife conservation to crop genomics, veterinary medicine to behavioral economics, we explore every facet of our natural world. Join us as we search for solutions to life's grandest challenges.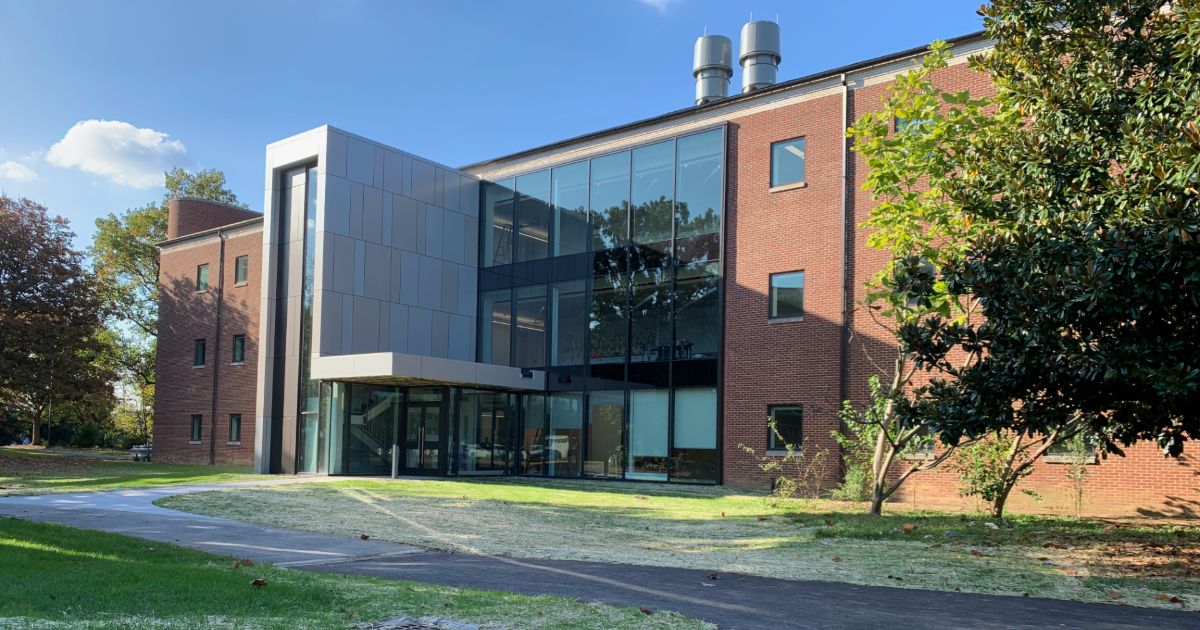 The future of research
Explore Worrilow Hall, our newly redesigned research hub and one of the most modern, state-of-the-art learning facilities on the University of Delaware campus.
September 14, 2023 | Written by Michele Walfred

At their Milton home, Double Del couple Carol-Mertes Smith and Gary A.Smith combine their passions for tropical landscapes, fine art and sculpture and the culinary arts with their patronage of the University of Delaware Botanic Gardens (UDBG). Walk through their unforgettable property, and you'll see a landscape that spans three distinct climate zones — a collage of texture, color, function, whimsy, purpose and surprise.

September 13, 2023 | Written by Kate Zincone

Pandemic pets blissfully enjoyed more time with their owners as work and school transitioned to a remote environment. Even more lucky animals were adopted. To them, this unexplained increase in company, play and quality time was a treat. But, especially when more households have pets, what happens when all of these animals — new and old — get sick?

September 08, 2023 | Written by Kate Zincone

A life-long equestrian competitor, UD student Rebecca Graves was an intern during the summer at the Purina Equine Unit at the Missouri Animal Nutrition Center. She primarily instructed young horses in key skills.
Extending education to the public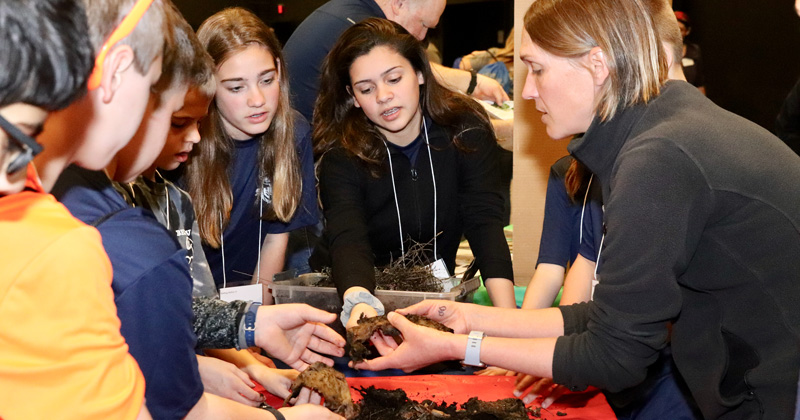 Land Grant Institution
In 1869, the University of Delaware (UD) College of Agriculture and Natural Resources was established as the state's land-grant university with a mission consisting of three elements: teaching, research and "extension". Cooperative Extension fulfills the third part of this mission: bringing knowledge to the people of Delaware. Today, we offer university knowledge, research and resources — just for you!
College graduates with expertise in food, agriculture, renewable natural resources and the environment are essential to our ability to address the U.S. priorities of food security, sustainable energy and environmental quality.
 Featured video

Tour the UD College of Agriculture and Natural Resources: youtube.com/watch?v=tIDDNFydb6w
@UDcanr on Instagram