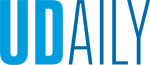 Lighting the way for Blue Hens
Article by Diane Stopyra Photos by Kathy F. Atkinson, Evan Krape and Maria Errico August 31, 2021
New students are welcomed to campus in symbolic Twilight Induction Ceremony
Students at the University of Delaware are bright. Especially when illuminated by 6,000 candles.
On Tuesday, Aug. 31, Blue Hens gathered on The Green for the University's much-anticipated Twilight Induction Ceremony. The ritual welcomes to campus all new students as well as sophomores who previously missed out on in-person classes due to COVID-19. And it kicks off what could easily be the most stimulating, thought-provoking period of their adult lives.
It is a UD education, after all, that has shaped some of the country's most esteemed scholars and leaders. President Joe Biden, Super Bowl MVP Joe Flacco and three signers of the Declaration of Independence are counted among these distinguished alumni.
"We come here as individuals, and we celebrate our incredible diversity of backgrounds, cultures, perspectives, beliefs and aspirations," UD President Dennis Assanis said from a podium just north of Memorial Hall. To either side of him, the grand columns of UD's lecture halls and laboratories reflected blue and gold light for the occasion. "Each of you is wonderfully unique, often in ways that you may not even recognize. During your time at UD, you'll learn so much about yourselves. And you get to write the script of your life story."
First-year student and induction ceremony attendee Nisha Thope, an exercise science major, said she is hoping her own life story will include a career as a physical therapist — like the ones who supported her as an injured cross-country runner in high school — and that UD is the best place she can imagine for working toward this goal: "It has one of the top programs for this in the country, and my major offers so many opportunities for hands-on experience and internships. And, just in general, the teachers here are really exceptional."
For Emily Nolen, a student volunteer helping to coordinate the evening's festivities, the dream involves shaping young minds of the future as an early childhood educator, and attending UD is helping her manifest this future: "The field experience here is awesome," she said. "I'm not even student teaching yet, yet I'm still in a classroom twice per week, gaining invaluable experience working with kindergarten students."
No matter what the course of study or ultimate goal, however, Provost Robin Morgan urged Blue Hens in attendance to remember: Don't forget to savor the now.
"It's easy to become so focused on the worries of the future, that we fail to appreciate the present," she said. "Every 60 seconds of each 60 minutes is a gift of time. There is nothing short of magic in everyday moments and details. These are the privileges of the present."
Getting the most out of the present moment is something first-year student Jaden Richards said he has been reflecting upon a great deal recently. Earlier in the week, the desire led him to UD's involvement fair, where he signed up to learn more about a number of student organizations, including the German club, Italian club, history club and music production club. He will also study abroad in Rome in the spring as part of the World Scholars program.
"My parents always told me: College is the best time of your life," he said. "This is a one-of-a-kind opportunity, and I want to seize it. You only have four years here."
Sophomore chemistry major Abigail Foytlin, who called the induction ceremony a "headline event for fostering a sense of family and community on campus" echoed the importance of savoring the moment with intention.
"I have a terrible habit of rushing things," she said. "Rushing to get from place to place, rushing to finish my degree. So I'm really trying to, especially with events like this, just sit a minute and take it all in."
One of the highlights of the evening was a speech given by senior political science major Kasiyah Tatem, student government president: "Regardless of your race, gender, sexual orientation, class or ableism, we are a diverse student body with multifaceted talents that have the potential to change the course of history," she said. "Well, history begins now Blue Hens."
To mark this historic moment, José-Luis Riera, UD's vice president of student life, took to the podium. With the sky now dark, he asked the students to light the individual candles they'd been given earlier in the night, passing one flame from neighbor to neighbor.
"These candles symbolize how all members of the University staff and faculty are dedicated and integral in igniting your learning and engagement throughout your time at the University of Delaware," Riera said. "As the candles are lit, I encourage you to think about how you will live the essential values of the community you are entering."
Victoria Ulmer, a new transfer student studying pre-veterinary medicine, took the request seriously.
"To me, being a Blue Hen means being part of a big community of people who want to expand their minds while serving others," she said, adding that she will live out this value by participating in UDance, a fundraiser for pediatric cancer on campus.
While she and her peers reflected on how they will make the most of this next chapter in their lives, some in attendance could not help but feel a sense of gratitude for the opportunity.
"Everyone's experience is going to look different, and people will take different paths after graduation," said sophomore biomedical engineering major Camden Harrington. "But for right now, we're all at UD. We're all on this same campus as one big community. And this is something to appreciate. This is really special."