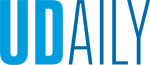 Emotional vigil unites community
Article by Mike Chalmers Photos by Evan Krape October 22, 2021
Students share stories, resources related to intimate partner violence
When sophomore Raegan Blandford joined a march against intimate partner violence last week, she hoped to regain the sense of control that had been missing since her own sexual assault just two weeks earlier.
"I ended up getting something more important, and that's a support system," Blandford told the audience at a candlelight vigil Thursday, Oct. 21, on The Green. "I felt so much love and support from strangers as they looked me in the eyes and said, 'I believe you.'"
Blandford chose not to report her assault, deciding that she did not want to fight for her truth to be heard and acknowledged. It was enough that she knew it was true, she said, and the vigil helped affirm her decision. "I've never felt more respected and heard than I do right now in this moment," Blandford said.
The student-organized vigil on the north side of Memorial Hall followed an emotional 10 days on campus, with students demonstrating in Newark in the wake of a serious assault against a female student in a case of intimate partner violence. Students urged the University to improve its responses to such incidents; President Dennis Assanis acknowledged the need for improvements and outlined several measures in a campus-wide message. Earlier this week, UD's Center for the Study and Prevention of Gender-Based Violence organized a teach-in and listening session to raise awareness of the issue and provide information about prevention and support for survivors.
Assanis and his wife, Eleni, attended the vigil and said they were deeply moved by the stories of survivors and the expressions of unconditional support from fellow students.
"I am really proud of our University of Delaware students for taking the initiative to put this event together," Assanis said. "This is a difficult time for everyone, and it really speaks to the UD culture and our values as a community. We have a lot of work to do, and that starts with coming together as we are doing tonight to take steps toward positive change."
Sophomore Kiera Spann, a leader of recent demonstrations, opened the program Thursday by asking audience members to raise their hand if they--or someone they know--have been a victim of intimate partner or sexual violence. Every hand went up.
"Now leave your hand up if the perpetrator was convicted in the incident," she said. Every hand went down. "And that's the problem."
Spann said better preventative measures, support services and processes for dealing with perpetrators are needed at all universities and in every community. She praised the students who have stepped up to help by talking to UD and community leaders about what needs to change. "Together, we've turned a place of pain into a place of community and support," she said.
The vigil also featured several musical and spoken-word performances, expressing the myriad emotions experienced by survivors of intimate partner and sexual violence: anger, depression, resilience, redemption, hope. Kim Zitzner, a coordinator in the Office of Student Conduct, helped organize the vigil and served as emcee.
Angela Seguin, assistant director for victim advocacy in Student Wellness and Health Promotion, encouraged students to get help when they need it. She highlighted the services of UD's professional advocates, as well as its trained student volunteers in Sexual Offense Support. "Calling SOS is a great first start for survivors who don't know where to start," she said.
Not all survivors want to report their assault, Seguin said. "It's a re-traumatizing thing, and only the survivor knows if it's the right thing for them," she said. Above all, survivors need to be heard and believed by the people closest to them, she said.
That point was reinforced dramatically by Jennifer Naccarelli, co-director of the Center for the Study and Prevention of Gender-Based Violence. Directing her comments to students who may be suffering abuse, she listed multiple warning signs — being intimidated, threatened, humiliated, isolated, controlled, physically harmed by an abuser — and repeated emphatically, "We see you, we hear you, and we are here for you."
Bonnie Trelease, a junior, shared her own story of being assaulted and the common perception that the victim must have done something to cause the incident. "Please know it's not your fault," she said.
Too often, women are blamed for the mistreatment that happens to them, said Audrey Keen, a junior who spoke about the pervasive problem of gender-based violence. She recalled telling a friend about an awkward encounter with a man, and the friend responded by saying, "That's awful, but what were you wearing?"
"It shouldn't matter what I was wearing that day, but someone I considered a friend decided that my outfit was more important than my basic human rights," Keen said. "We have to be there for each other. … Women deserve to feel safe, respected and empowered. Gender-based violence is preventable, but it takes all of us."