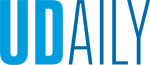 Undeterred
Article by Diane Stopyra Photos by Evan Krape and courtesy of Samantha Simon, Alex Beigelman, Jeremy Kuelker, Miarah Johnson, Alex Keen, Anthony Doody, Corin Gioia Edwards April 07, 2021
Even in the midst of a pandemic and its restrictions, student groups thrive
For success in college, the standard advice typically goes something like this: Study hard. Get lots of sleep. Study some more. Secure an internship or two. Study.
While that is sound guidance, there exists another success strategy championed by well-adjusted, high-achieving students. At the University of Delaware, it involves singing a capella. Or rock climbing with friends. Maybe even tending to a zoo full of bugs. In other words: It involves, well, getting involved.
There are more than 300 registered student organizations (RSOs) offered at UD — as well as fraternities, sororities and professional and service groups — and each of these niche mini-communities affords Blue Hens a sense of belonging. These are not merely opportunities for fun or socialization — research shows joining such an undergraduate coterie increases student wellbeing, retention and overall academic success.
So what happens when a global pandemic upends these mini communities by limiting or canceling in-person gatherings? Do disappointed students throw up their hands? Wallow? Cry into their pencil boxes and petri dishes?
Not at UD.
"I am invigorated and inspired by the persistence of students in figuring out creative ways to come together," said Anthony Doody, director of University Student Centers, which manages the RSO experience. "They're not just tossing in the towel. They're saying: 'Let's do this. Let's figure out a way to keep our community moving forward'."
Take the student-run Harrington Theater Arts Company, or HTAC, which has managed to pick up nearly 30 new members since the beginning of the pandemic. When the world shut down in the spring of 2020, and students were sent home, the group was forced to cancel two musicals it had been rehearsing. Rather than sit around and wait for a return to normalcy, the executive board pivoted. Their early initiatives included establishing a virtual choir for members, hosting a series of online workshops on topics ranging from leadership development to songwriting, and creating a mentorship program. The latter involved a virtual, speed dating-esque match-up process that paired HTAC newbies with more seasoned members for guidance and encouragement.
But, for a group accustomed to an audience, these efforts were not enough. In the fall of 2020, HTAC produced "Hope From Home," a virtual cabaret of mostly Broadway songs — solos, duets and trios — about maintaining optimism during trying times. Because each performer was quarantined in a separate home, HTAC president Samantha Simon held rehearsals online, rearranging Zoom squares and offering direction on where the performers should direct their attention to mimic actual interaction with one another.
The endeavor was such a success, HTAC has two more virtual shows (one a play that is completely student written) in the works for the spring of 2021, and both incorporate strong themes of human connection, appropriate after a year of purposeful disconnection. (More information about those performances and how to stream them will be posted to the group's website.)
"I'm so grateful to my peers for following along with every crazy idea for keeping people involved," said Simon, a junior English and psychology major in the Honors College. "Theater is typically such an intimate thing, and you're missing that in-person connection right now, so for people to still put forth so much passion despite this, I am so grateful. And I feel so much pride."
Another cultural group drawing inspiration from the current moment is Dark Arts, a dance company established specifically with minority representation in mind. The organization — which performs hip-hop, ballet, jazz, African, Latin, and tap — has spent the spring of 2021 rehearsing in-person… six-feet apart and masked. While outsiders might expect these restrictions to dampen creativity when developing choreography for the group's virtual showcase in May, the opposite is true.
"We are always striving to tell a story through dance," said president Miarah Johnson, a senior nutrition major. "So, while I cannot reveal the theme of this year's showcase just yet, the need for distance is something that will become part of — and enhance — the storytelling."
Meanwhile, the National Society of Black Engineers chapter based at UD is also finding silver linings during a trying time. They have discovered that virtual meetings, for instance, are often more convenient for time-strapped guest speakers. In the spring of 2021, representatives from Johnson & Johnson, Septa, General Electric and other major corporations are set to share career guidance with participating Blue Hens over Zoom. The group's executive board will also leverage social media for engaging in some non-engineering-related rapport building — chapter leaders will host a cooking demonstration on Instagram Live so new or interested members can get to know them in a fun, informal way.
"We're not just an academic group," said president Cierra McNeill, a senior landscape architecture major. "We're a community of support, and that is more important now than ever."
In their efforts to engage new members while navigating pandemic restrictions, groups at UD — from service dog-training organizations to knitting clubs — have found a great deal of support in campus leadership. University staff have worked with each organization to transition UD's annual Involvement Fair to an online format, meaning interested Blue Hens are able to peruse at their leisure video clips explaining hundreds of engagement opportunities. In the spring of 2021, that website received nearly 5,500 page views.
"A number one goal has been regular, direct communication," said Alex Keen, assistant director of RSOs on campus. "All of these groups have different missions and challenges, and we are there to hop on a call and talk it through and give them as much hands-on support as possible. Without that active outreach, we could lose them, and no one wants that."
One organization that has benefited from this collaboration is the Outing Club, which boasts more than 2,000 student members. During a typical semester, participants hike, boulder, rock climb and raft within 300 miles of campus. But these trips require traveling together… no longer a safe option. Instead, the club has been enjoying the outdoors vicariously through various adventure film screenings. One of these, The Porter, is an independent movie about Nathaniel James Menninger, a 26-year-old American who became one of the first non-native porters (aka, a person who earns a living hauling someone else's gear) on Mount Everest. Afterward, Menninger spoke with virtual attendees about his experiences.
"You expect people climbing Everest to be seasoned and rugged and from families who do this kind of thing," said club treasurer Jeremy Kuelker. "But this man didn't necessarily fit that description. It can be really interesting to see how, although the outdoors may have a reputation for being for a certain type of person only, it really is accessible to anyone."
You could say that members' past experiences outdoors — where things rarely go to plan — have prepared them well for the recalibration necessary during a pandemic. (Kuelker described the altitude sickness he experienced while scaling Mount Kilimanjaro a couple of years back as "wicked nausea that came out of nowhere.") But, even more than this, the Outing Club's ability to thrive during COVID-19 (see: upcoming workshops on outdoor gear) can be attributed to a sense of obligation to fellow Blue Hens — past, present and future.
"It's the legacy we have behind us," said Kuelker, a senior mechanical engineering major in the Honors College. "There are so many people who have come before us and made the club what it is. I want to continue that spirit. I want to keep that stoke for the outdoors alive."
This sense of responsibility for one's community has been equally apparent within UD's Greek life system, where the 50 fraternities and sororities on campus, which range in size from three to 250 members, are rising to the pandemic challenge.
"Mental health concerns are going up, and people are feeling lonely and isolated," said Corin Gioia Edwards, director of Fraternity and Sorority Leadership and Learning at UD. "These groups can be a huge benefit to someone experiencing this, because they do focus on brotherhood and sisterhood and making people feel as though they belong to something larger than themselves. So, while the pandemic has been difficult, it has also been an opportunity to showcase what these organizations are capable of."
For Alpha Epsilon Pi, a fraternity which cultivates leadership within the Jewish community, coming together as a brotherhood since the onset of the pandemic has involved a great deal of fundraising — a safely remote activity that allows for a common goal and, therefore, a sense of connection among members, no matter where they are located.
In August of 2020, when the Chabad Center for Jewish Life on South College Avenue caught fire, brothers spearheaded a GoFundMe campaign that raised more than half a million dollars. They also volunteered to erect tents on Chabad's lawn, so the organization could continue its outreach. And for UDance, a campus organization that assists pediatric cancer patients and their families, Alpha Epsilon Pi has raised approximately $13,000 — during one campaign, fraternity president Alex Beigelman took seven pies to the face on social media, one for every brother who surpassed the $100 threshold.
When it came time for rush, a typically in-person ritual in which prospective brothers and sisters explore various Greek life options, Alpha Epsilon Pi was one of several groups that transitioned to a virtual format. Rather than meeting with interested Blue Hens at, say, a venue on Main Street, the fraternity hosted Zoom chats on various topics: Jewish identity, leadership, philanthropy and other themes important to the organization. In the fall of 2020, this workaround proved a great success — the fraternity secured a new class of 12 members, which constitutes a standard number even during non-pandemic times.
This spirit of resilience in the face of unprecedented difficulty? Call it the Blue Hen way.
"It really is about attitude," said Beigelman, a junior civil engineering major in the Honors College. "If you want to make the best of a situation, you do. You embrace the challenge, you adapt, you find those workarounds where you can. This is a chance to use that brotherhood, and to lean on one another. This is a chance to become even more present."