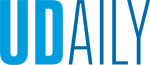 Loops for Love
Article by Diane Stopyra Photos Kathy F. Atkinson and courtesy of Janice Dawson and Laurie Watson August 31, 2020
UD's knitters and crocheters bring comfort to COVID-19 patients and their families
The only thing worse than standing by the side of a loved one as they suffer the pain and uncertainty of the coronavirus? Not being able to stand by the side of a loved one as they suffer the pain and uncertainty of the coronavirus.
In recent months, in an attempt to limit the spread of the COVID-19 contagion, hospitals across America have shut down to visitors. This means some families have been separated at their darkest moment. While one member is resigned to the lonesome sterility of an intensive care unit, everyone else is stuck at home with nothing to do but pray.
But one group of University of Delaware students has found a way to temper this suffering just a bit. The Knitting and Crochet Club at UD, affectionately called KCC, recently joined an effort called Loops for Love. Along with members of the wider community, these Blue Hens stitched matching hearts for coronavirus patients and their families at Lankenau Medical Center in Wynnewood, Pennsylvania. The students, representing a variety of majors across campus, submitted more than 40 sets, most of which fit in the palm of a hand.
The hearts were initially intended for dying patients only. Specially designated end-of-life support nurses carried one into the appropriate room and, when the time came, they read a prayer that acknowledged the humanity of the person before them as more than a statistic. The matching fabric token would then get mailed to family members, so they would know their loved one did not pass away alone. But the hospital received so many donations, hearts were soon distributed in less severe cases as well.
"They represent togetherness, even when people are separated," said rising junior Elizabeth Dawson, a history major who mobilized the club from her home in Wilmington after her mother, a cardiovascular nurse at Lankenau, brought the project to her attention. "We want these families to feel a sense of unity despite the separation. We didn't have a numerical goal in mind; we just wanted to have a positive effect on as many lives as possible."
So far, it's a small thing that's made a big impact.
"We are incredibly grateful to the students of UD for their heartfelt donations and support," said Phil Robinson, president of the medical center. "Our patients continue to find the handmade hearts so comforting during a time that can feel very lonely for them. Donations such as these from our community truly demonstrate the inspiring humanity that exists around us."
But it's not just the sick and bereaved who've benefited — it's also the staff.
"Watching this outpouring of love from all over the country, I get emotional," said Laurie Watson, director of patient experience and volunteer services at Lankenau. "It was a real boost to the morale here, because there were some dark days, as you can imagine. As a nurse, this period has been heartwrenching — it's one of the hardest things I've ever done. This gave us hope."
The members of KCC will tell you their participation wasn't entirely selfless — they, too, benefitted from the work. Take Angie Lopez, a rising sophomore majoring in art history. For her, after the virus upended academic routine for college students around the country, the project provided a sense of control.
"It's given me something to do to ground myself during these times," said the Lodi, New Jersey, native. "The activity helps with my anxiety, because it's repetitive and almost mindless — in a good way. It's definitely meditative."
Across an ocean, 2019 graduate Brittany Benner has found similar comfort in the cause. The secondary mathematics education major and former KCC president now teaches at an international school in Sweden, and being away from family and friends at such an unprecedented moment in the world hasn't been easy. But by rejoining forces with the club, which she described as "near and dear to my heart," she's found a sense of calm.
"The most recent, and biggest, example is the birth of my first niece," Benner said. "While I've been working and living in Sweden, my sister had a little girl, Magnolia. It pains me that I have not been able to meet this beautiful baby and see her grow. When these feelings catch up to me, I find comfort in crocheting."
This is not the club's first foray into service. In the past, members have knitted stuffed octopuses with tentacles specifically designed to soothe premature babies. And, most recently, they participated in something known as "yarn bombing." To raise awareness for Lyme disease, the group affixed lime green creations to parking meters, a clock tower and several building exteriors in downtown Newark. (The students are also responsible for the scarf that, during colder months, adorns a campus statue of Judge Hugh M. Morris, the late U.S. District Judge and namesake of UD's Hugh M. Morris Library.)
But, since the need for social distancing, philanthropy has taken on new meaning — it bonds the group at a time when separation is the norm. In trying to provide a sense of connection for strangers through handmade hearts, the members of KCC have found a way to stay connected themselves, checking in with one another via phone calls and Zoom meetings.
"Even when we're apart, working on the same thing brings us together," Dawson said. "It's great to have this shared sense of purpose." According to Lankenau representatives, the response to Loops for Love has been so strong, the hospital is hitting pause on the heart donations. Instead, they are now accepting knitted ear savers for hospital staff, the little devices that protect frontline workers against face-mask irritation.
You can bet that the needles of the KCC crew are primed and ready to go.
"Sometimes, artists are compelled to create and create, but they don't know what to do with their stuff, other than trying to sell it," said Emma Lewis, a rising sophomore linguistics major. "Our art is so often for ourselves, but when you can use it to help someone else, that's a wonderful feeling. It's a great outlet for giving back and feeling better inside."