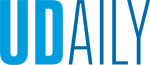 Social justice peer educators
Article by Andrea Boyle Tippett Graphic illustration by Jeffrey C. Chase September 20, 2021
New UD program advances social justice with students as the teachers
Isaiah Howton wants to change hearts. Most of the social justice impact he's seen recently among his University of Delaware classmates has been surface level, he said.
"People make it kind of performative to say, 'I'm anti racist,' or 'I'm not one of those white people. I'm not one of those people who discriminates against the LGBTQ community.' But there's no action behind it," said Howton, a junior from Bear, Delaware.
Howton said he hopes to spark action as one of 10 new social justice peer educators on campus. The students, all of whom hold minoritized identities, work with student diversity and inclusion, under the Office of Institutional Equity, Diversity, and Inclusion. They recently spent three days in training sessions to prepare them for these paid positions. Later this semester they will begin hosting training sessions and workshops for their fellow students, often at the request of First Year Seminar instructors or the leaders of registered student organizations.
"There's something powerful about engaging with your own peers and hearing from someone who is at a similar place in life as you are, students that you can envision being and connecting with," program architect Rachel Garcia said. Garcia, associate director for student diversity and inclusion, said she believes the peer mentors have the potential to impact the status quo at UD.
"It can be intimidating because it's a predominantly white institution," said peer mentor Kya McIntyre, a senior political science and sociology major. "It's another situation where minoritized groups and marginalized groups have to go out of their way to find a safe space."
Garcia said she envisions the program as a safe space of its own. She and her colleagues have been approached by many students looking for a deeper social justice experience at UD. The peer educators will have weekly meetings as a group to build connections among themselves. "They can find a like-minded community that they can engage with, that they can agree with or disagree with, and have deeper conversations," Garcia said. She said this cooperative sharing will help the peer educators learn how to better facilitate social justice education and talk through their own identities.
When it comes to personal identities, some, like McIntrye, haven't yet solidified their language. When asked, McIntrye hesitated, then said, "I address myself by these pronouns [they/them and she/her], but I am still figuring it out."
Others, like Howton, are clear. "I'm Black," he said smiling. He called the program the "perfect opportunity" that fulfilled his desire to advocate for social justice.
'This is anti-racism work'
The peer educators' training was designed very intentionally, focusing on best practices and empowering students; each training session the students hold will have measurable learning outcomes enabling campus equity, diversity and inclusion leaders to chart growth, and actualize the University's commitment to diversity.
"I cannot tell you how exciting this program is for the institution," said Stephanie Chang, director of student diversity and inclusion, as she addressed the students at one training session. Chang and Garcia expect the program will only get deeper and richer over time as the peer educators hone their skills at facilitating dialogue on often-uncomfortable topics. "It is an art doing this work," Chang said.
In the training room, Garcia sat behind a tangible example of the work's complexity – a large pile of books purporting authority by authors such as Angela Davis and Audre Lorde. "One book is not the entire source on what it means to be anti-racist," Garcia said, picking up one book, "this is anti-racism work." Then another, "this is anti-racism work." And another, "this is anti-racism work. It's not just situated in one place."
The work is sensitive, complex and can be situational. Mentors are expected to navigate and lead tricky dialogues with their peers, answering questions that might befuddle experts. And, while each mentor is equipped with a thick compendium of research on diversity, equity and inclusion, some of the more relatable lessons come from a less cerebral source: pop culture. A discussion of a scene from HBO's hit show "Insecure " becomes a lesson in how discriminatory systems can continue for generations unless they are disrupted and why individuals who benefit from oppressive systems cannot distance themselves without taking action.
The primary concern for all involved is having the chance to speak, not preach, allowing students to learn from each other in these polarized times.
"There is not a lot of communication happening and hopefully with this, we're having a communication that we were missing," McIntrye said. "I see it as a first step."
Leaders in the Office of Institutional Equity, Diversity and Inclusion hope it is just that and have aspirations to one day develop a companion program offering academic credits. Garcia likened the idea to deepening one's social justice knowledge to Russian nesting dolls, the ones where each time you unscrew a larger doll, you find a similar, but slightly different smaller one inside. This program might eventually help thousands of students each year unlock new insights and bring about social justice. For more information about the program and its mission, contact Rachel Garcia, associate director in Student Diversity and Inclusion, at regarcia@udel.edu or 302-831-0684.
Support for the program
The Social Justice Peer Educators program is supported with funds from the Justice, Equity, Diversity and Inclusion (JEDI) Fund. The JEDI Fund was created to enhance and create resources to help empower UD students, faculty and staff become leaders of positive change at UD and beyond. To learn more about supporting UD equity, diversity and inclusion programs, contact Michael Miller at mlmiller@udel.edu or 302-831-7031.