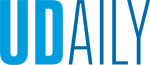 Commencement Weekend wrap-up video: youtube.com/watch?v=csqqC7_WVMg
Commencement Weekend 2021
Article by David Sell Photos by Kathy F. Atkinson and Evan Krape | Video by Ally Quinn and Paul Puglisi June 02, 2021
UD celebrates the academic achievement and determination of 2021 and 2020 graduates
Commencement is the biggest event on the calendar at the University of Delaware and the Blue Hen community overcame the challenges of a global pandemic and wet weather to gloriously celebrate the academic achievements of students in the classes of 2021 and 2020 during four days of ceremonies at Delaware Stadium.
"I am so happy to see you," UD President Dennis Assanis told graduates at Delaware Stadium and those watching via UDLive. "I am thrilled that we could be together — here in person and online — with your families and your friends. I have truly missed these special campus events, and I know you have, too.
"It's been a challenging time for all of us. And your experience at UD has been unlike any other in the 278-year history of our institution. Reaching this moment has required an incredible level of perseverance, not only in your academic commitments but also in your identity as a Blue Hen. It was your indomitable spirit and your constant drive to succeed that helped you overcome unprecedented obstacles."
Assanis told the graduates that the lessons learned during these challenging years — resilience, teamwork and gratitude — have uniquely prepared them to succeed.
"The world is changing rapidly, and you've shown that you can change with it," he said. "Our society needs new ways of thinking, and you possess an innovative spirit. And we need to take care of each other — something you have demonstrated throughout your time at UD."
Throughout the 15-month coronavirus pandemic, which has killed more than 590,000 people in the United States, UD leadership has put safety and health first. The requirement necessitated completely postponing Commencement events in 2020. With more people getting vaccinated everyday and health conditions improving, the University responded with Commencement events that were adapted to the circumstances and followed guidelines put forth by the U.S. Centers for Disease Control and Prevention and the State of Delaware.
In more normal recent years, the biggest graduation activities covered two days: Doctoral Hooding on Friday on The Green and Commencement on Saturday at Delaware Stadium. This time, to promote health and safety, six Commencement Weekend ceremonies were spread over four days, with all of them using the larger space at Delaware Stadium. That plan — including the use of Delaware Field House next door — proved even wiser when rain fell on the last three days. Besides caps and gowns, ponchos were part of the wardrobe.
UD has no more famous graduate than Joseph R. Biden, Jr., Class of 1965, who shared an inspiring message to graduates via video from the White House, where he serves as the 46th president of the United States. Biden is the first UD graduate to be elected president and he was inaugurated on Jan. 20, 2021 — one more UD milestone in this amazing year. First Lady Jill Biden and Joe's sister, Valerie Biden Owens, are also graduates of UD.
"I'm so happy to welcome you to the University of Delaware alumni family," Biden said. "For me, Jill, my sister and the whole family, we make no bones about the pride we have in the University of Delaware. Delaware didn't just educate us. It opened doors and gave us a greater sense of life's possibilities."
Biden cited UD professors who helped him open his mind to those possibilities and gave him confidence that he could make sense of an uncertain world. He noted that three years after he graduated, two of his heroes — Martin Luther King Jr. and Robert Kennedy — were assassinated in the wrenching turbulence of the late 1960s, when the Vietnam War divided the United States. That era also had great progress on civil and women's rights, and environmental awareness. Biden said no graduating class can pick the world it enters, but a few classes, once in every few generations, have a chance to change the "trajectory" of the country.
"Now, you are at another inflection point," Biden told UD's newest graduates. "As we put this pandemic behind us, rebuild our economy, root out systemic racism and tackle climate change, we are addressing the greatest crises of our time with a greater sense of purpose than ever before. Because of you, your generation, I've never been more optimistic about the future than I am today."
After predicting greater change in the next 10 years than in the previous 50, Biden challenged UD graduates, by saying, "It will be up to you to translate the unprecedented change into a greater measure of happiness and prosperity for not only you and our nation, but for the world around you, and I know you will."
UD leaders, including Board of Trustees Chairman John Cochran and Provost Robin Morgan, joined the graduates, family, friends, faculty and staff in honoring members of the armed services.
For each of the Class of 2021 Commencement ceremonies, as well as the Doctoral Hooding ceremony and the Class of 2020 Commencement, students and alumni of the School of Music sang the national anthem at the beginning of the events. Below is a carousel of photos of those six singers.
Commencement Weekend began with the Doctoral Hooding ceremony on Thursday, May 27. The ceremony honored those earning doctorates in 2020 and 2021.
UD had four separate ceremonies to honor the graduating Class of 2021. On Friday, May 28, the morning honorees were graduates from the College of Arts and Sciences, and the evening honorees were from the colleges of Engineering, Agriculture and Natural Resources, and Earth, Ocean and Environment. On Saturday, May 29, the morning honorees were from the College of Health Sciences and College of Education and Human Development and the evening honorees were from the Alfred Lerner College of Business and Economics, and the Joseph R. Biden, Jr. School of Public Policy and Administration.
To close Commencement Weekend, the Class of 2020 was honored in a special ceremony on Sunday, May 30, in Delaware Stadium. UDaily has a full report on the Class of 2020 ceremony and the message from guest speaker and alumnus Ty Jones.
In one more sign of Blue Hen resilience, UD leaders, graduates, families, faculty and friends adapted to rainy circumstances Friday night and most of Saturday and Sunday. Nonetheless, they all made each ceremony a success.
University officials rely on three sets of weather forecasts. Friday night's second Commencement session was shortened because of a clear threat of dangerous lightning. Graduates of each college were recognized as an entire class rather than walking individually across the platform. Saturday's and Sunday's forecast — and then reality — was rain only. Thus, the only change in the Saturday and Sunday programs was that graduating students checked in for the event inside Delaware Field House — and many put on rain ponchos. The ceremonies then proceeded as planned, with graduates crossing the platform as their names were called. In all of the sessions, the smiles were bright, wide and frequent.
"This is a day we've all been looking forward to," said Austin Sharpe, who graduated with a degree in civil engineering. "It's surreal we're all here together." (Sharpe and other 2021 graduates reflect on their time at UD in this video.)
The following is a carousel of photos of Commencement ceremonies for the Class of 2021.
UD awarded honorary degrees to five distinguished guests. The highest academic honor bestowed by the University, the honorary degree is reserved as a recognition of true distinction. This year's honoree were: