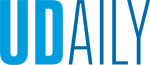 New senior leadership position in equity and diversity
Article by UDaily staff October 27, 2021
Fatimah Conley to serve as vice president of institutional equity and chief diversity officer
University of Delaware President Dennis Assanis today announced the creation of a new vice presidential position in the University's senior administration to advance the institution's strategic priority of enhancing our institutional equity efforts to support a diverse, inclusive and intercultural campus.
The new position – vice president of institutional equity and chief diversity officer – reports directly to the president and works closely with the provost, the executive vice president and chief operating officer and other senior leaders. With dedicated focus on advancing UD's commitment to diversity, equity and inclusion (DEI), responsibilities will encompass strategic leadership, oversight and visionary activation of a range of services, programs, policies and procedures for faculty, staff and students.
"The elevated role and accompanying responsibilities, authority and accountability of this new post reflect the importance we place on advancing an inclusive culture here at the University of Delaware," Assanis said. "Our vision and priorities for the University often reference new programs and initiatives— but at the heart of all these efforts are our people. As ideals and values of society continue to evolve, UD is reaffirming its commitment to equity, diversity, inclusion and belonging at the center of everything we do."
After a nationwide search, Assanis said Fatimah Conley, who has served as the University's acting chief diversity officer since Oct. 16, 2020, will take on the new role, effective immediately.
"Fatimah Conley's deep knowledge of the University of Delaware community and culture, as well as her experiences over the past year as interim chief diversity officer, make her the ideal person to take on this new role," he said. "With several initiatives underway on these critical issues, I am confident that Fatimah has the insights, experience, dedication, empathy and leadership ability we need in this critical area to help the University move forward."
In this role, Conley will be a leader, adviser, advocate and catalyst for change, Assanis said. She will lead the Office of Institutional Equity, Diversity and Inclusion that was created last year to consolidate and coordinate all campus units primarily responsible for all DEI initiatives at the University. Included in this office are the vice provost for diversity, Student Diversity and Inclusion, the Center for Black Culture, the Office of Disability Support Services and the Office of Equity and Inclusion.
"I am elated and thankful to be able to serve as UD's inaugural Chief Diversity Officer," said Conley. "Working closely with President Assanis over the past year, I have learned that with his commitment to social justice principles and diversity comes the expectation for transformational and sustainable change. As the CDO, I look forward to continuing to work with the Office of Institutional Equity team, the faculty, staff and students who have long been devoted to this work, and the entire UD community to continue progress toward becoming a more equitable and diverse campus, where every Blue Hen knows that they belong."
During Conley's tenure at interim chief diversity officer, there have been a number of important developments, including the formation of the Office of Institutional Equity, Diversity and Inclusion, expansion of the Center for Black Culture's Each One Reach One Mentoring program, and multiple town halls on a range of topics in response to calls for change. As part of the University's strategic planning process, Conley has served as co-chair of the subcommittee exploring "Building a Social Justice Foundation to Support a Diverse, Inclusive and Intercultural Campus," and she also has worked closely with campus colleagues on a number of impactful projects, such as the Anti-Racism Institute, the historical naming task force and the initiative to play "Lift Every Voice and Sing" at UD athletic events.
About Fatimah Conley
A staff member in the Office of the General Counsel at UD since 2015, Conley also served from 2017-20 as senior counsel to the National Institute for Innovation in Manufacturing Biopharmaceuticals (NIIMBL), headquartered at UD and funded by the federal government to advance U.S. competitiveness in advanced manufacturing innovation.
While at UD, Conley has worked directly with the Office of Equity and Inclusion, serving as interim director and Title IX coordinator from May 2018 to December 2019 and as senior associate director of the office from 2015-16.
Before joining the University, she was an attorney at a law firm in New Orleans, handling all aspects of commercial transactions, and spent two years as a human resources consultant in higher education.
Conley is a member of the Louisiana State Bar Association and the National Association of College and University Attorneys. She earned her undergraduate degree at Fairleigh-Dickinson University and a law degree from Tulane Law School. Currently she is pursuing her MBA in UD's Lerner College of Business and Economics.