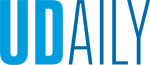 First and Forward
Article by Christine E. Serio-Shively October 08, 2021
Delaware First campaign extended with new goal of $1 billion
On Oct. 7, 2021, at the Delaware First and Forward Celebration, University of Delaware President Dennis Assanis announced that the University is extending its successful Delaware First: The Campaign for the University of Delaware with a bold ambition to increase the fundraising goal to $1 billion.
Bolstered by an unwavering foundation of generosity and loyal support, President and Mrs. Assanis expressed their gratitude for the impact the Delaware First campaign has already had on the Blue Hen community while sharing the vision for what's ahead.
"The outpouring of support has been inspiring as UD alumni, parents, friends, faculty, staff and students are putting their passion for the University's people, places and programs into action. Their dedication to the success of our Blue Hens, both now and for future generations, is truly amazing," said Assanis. "With such overwhelming engagement and dedication from the UD community, we cannot lose momentum. We are at a pivotal moment for the growth of the University of Delaware—we must seize the opportunity to transform vision into reality. Through the extended Delaware First campaign, we will continue to enhance our holistic approach to student success through an enriching educational experience while making an enduring impact on society through discovery and innovation."
As the largest engagement and fundraising campaign in the University's more than 275-year history, the Delaware First campaign will focus on two main areas in its new phase:
Redefining Student Success: Experiential Learning Across Disciplines—From interdisciplinary academics to research and community engagement, and from health and wellbeing to professional development, a multifaceted approach to the student experience is crucial. Generous donors will help ensure wide access to the UD quality education—creating greater social mobility—and that all students are armed with the necessary knowledge, skills and tools to continue their success well beyond graduation.
Inventing Tomorrow: Driving Solutions to Grand Challenges—UD is already revolutionizing new solutions for the world—from healthcare to the environment—by leveraging expertise across disciplines, innovating with industry partners and creating unique, collaborative experiences. Funding through the extended Campaign will empower the Blue Hen community to make impactful discoveries today while preparing to transform the possibilities of tomorrow.
During the evening celebration, three members of the UD community shared their stories of connection, philanthropy and impact. Trustee Dr. Joan Coker spoke about a generous gift that enabled her to complete her undergraduate education, and how that has fueled her desire to give back as a UD supporter and trustee.
Tom Horne, Class of 1988, proud Blue Hen parent and managing director and chief operating officer of card services at JPMorganChase & Co., shared his own personal connection with the University as an alumnus and father of a current student. Horne spoke about his involvement as a corporate partner and the impact industry has on UD's students, faculty and programs.
Junior Tajai' Cox, double major in finance and financial planning and recipient of the Joyce C. Davis Award, shared the profound impact philanthropy has made on his life.
"Not everybody has the same starting point. Roughly one year ago, I unexpectedly lost my mother, and I didn't know what I was going to do," Cox said. "She was my sole parent, and I was independent and afloat. But I had professors during that time that helped guide me on my current path and, later, I was awarded the Joyce C. Davis Award and it was such a financial burden taken off of my shoulders. The support the University has shown me struck something in me, and it's really become my passion to pay it forward and give it back. Thank you so much for allowing me to follow my dreams."
Since the Delaware First campaign publicly launched in 2017, more than 100,000 generous donors have enabled UD to elevate the Blue Hen experience and helped the University surpass its original goal of $750 million six months ahead of schedule. New programs, critical scholarships, impactful professorships, a transformed campus, enhanced research and unparalleled opportunities for the UD community are all outcomes of the collective efforts and support.
"The impact of Delaware First on our entire community has been nothing short of tremendous," Assanis said. "So many exciting opportunities lie ahead. With heartfelt appreciation for the support and generosity of all our donors, we are excited to continue this Campaign to transform the lives of those who will transform the world."
About the Campaign
Delaware First: The Campaign for the University of Delaware was publicly launched on Nov. 10, 2017. The comprehensive engagement and fundraising campaign unites Blue Hens across the nation to accelerate UD's mission of cultivating tomorrow's leaders, creating solutions to grand challenges, inspiring innovations and transforming lives. The united effort will help create an extraordinary student experience at UD and extend its impact on the region and the world.
Building on the record-breaking support and generosity evidenced by the Campaign, on Oct. 7, 2021, the University announced the extension of Delaware First to further fuel change and innovation for students, faculty, campus and the world.
For more information, call 302-831-2104 or email campaign-info@udel.edu.