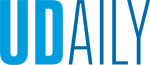 Climate change collaborations
Article by Mark Jolly-Van Bodegraven Photo by Mark Jolly-Van Bodegraven November 08, 2021
New Climate Change Hub providing daily insights on COP26
This week, much of the world's attention is on Glasgow, Scotland, where negotiators from countries around the globe are finalizing details of new efforts to mitigate and adapt to climate change at the Conference of the Parties to the United Nations Framework Convention on Climate Change. It is a large, complex and important international convention, making it difficult to know as an observer whether you've learned all of the essential developments and their implications.
The University of Delaware's new Gerard J. Mangone Climate Change Science and Policy Hub can help. Every day during COP26, the Climate Change Hub is posting summaries of the activities and commentary from UD experts.
Updates from the Climate Change Hub so far have ranged from introducing the major players both inside and outside COP26 to roundups of each day's big news, such as the pledges by world leaders last week to reach net zero emissions by 2050, 2060 or 2070, depending on the country. As negotiators turn to hammering out specific language this week, the Climate Change Hub's website will include more updates and interviews with UD experts in many disciplines sharing their views on how COP26 is proceeding and the work that remains.
The Climate Change Hub was established to help government officials, community members and anyone else addressing a climate change challenge find the right people at UD to help — and to help everyone at UD find each other to facilitate even more impactful work. During the rest of COP26, which runs until Nov. 12, everyone in the UD community is invited to participate in the conversation around the convention on social media using the hashtags #COP26 and #UDClimateChangeHub.
The University has hundreds of faculty members whose work involves climate change in their research, creative scholarship and community engagement efforts. There is expertise at UD in how climate change works, the impacts it is having and will have in the future, and how people respond to challenges created by climate change.
Faculty at the University study all kinds of policy creation and implementation, from local governments to international treaties, examining how policy is made and, critically, how policy decisions impact communities. To come up with solutions to the ever-changing situation being created by climate change, faculty, staff and students work with communities affected by worsening storms, increasing flooding, fires, food insecurity and more.
"As a climate scientist, I recognize the need for immediate and creative solutions to the impact that climate change has on our homes, our state and our world," said Dana Veron, an associate professor in UD's College of Earth, Ocean and Environment and co-director of the Climate Change Hub. "Creating this Hub will make it easier for those from within and outside UD to find the resources they need to act now for a more sustainable future for our children."
Alongside Veron, Jules Bruck serves as the Climate Change Hub's other director. Where Veron brings the physical science understanding of Earth's climate, Bruck's background in landscape architecture means she has years of experience working with communities on practical solutions to problems like flooding or decreasing populations due to changes in a town's economy. Those community engagement skills are a central focus of the Climate Change Hub, which seeks to combine academic expertise from many disciplines to create innovative real-world solutions, from direct assistance with impacts to more effective ways to mitigate greenhouse gas emissions and reduce global warming.
"Solutions to climate change impacts on our world are going to need a broad perspective that includes not only the 'hard science,' but those viewpoints that include the human and creative side to how to address this critical issue we all face," said Bruck, a professor in the College of Agriculture and Natural Resources.
Both Bruck and Veron also have deep commitments to education, another focus area for the Climate Change Hub. Veron was closely involved in the Maryland and Delaware Climate Change Education Assessment and Research (MADE CLEAR) project, teaching undergraduates and pre-college students about the carbon cycle. Bruck leads the Coastal Resilience Design Studio, through which she helps students create real-world proposals for development in areas like Claymont and Lewes.
Together, the directors of the Climate Change Hub represent two of the many different disciplines at UD grappling with climate change and its effects on people and the planet. The process of creating the hub involved dozens of faculty representing every college at UD, and as it becomes more active, the Hub will bring this group together with additional partners to launch innovative projects focused on climate change solutions. The Climate Change Hub was launched through a grant from the Unidel Foundation.