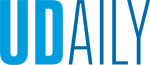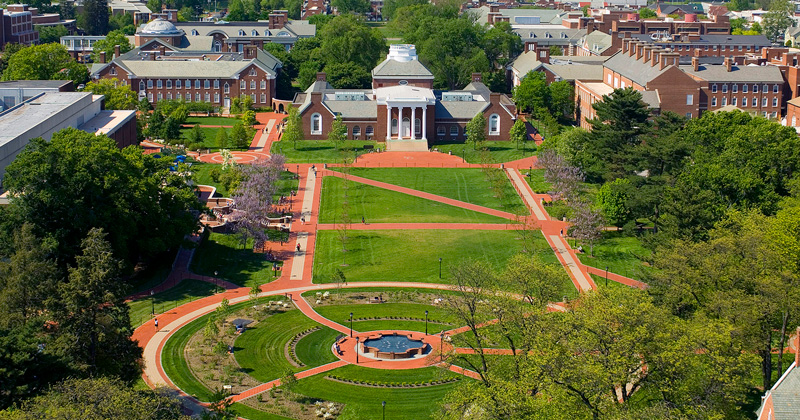 Top-ranked University
Article by UDaily staff September 13, 2021
UD recognized again as one of the nation's best
The University of Delaware has once again been recognized by U.S. News and World Report as one of the nation's top public universities, ranking No. 38, up two spots from last year. The magazine's 2022 Best College Report was released Sept. 13.
Additionally, in the Forbes America's Top Colleges 2021 rankings released earlier this month, UD rose 39 spots to No. 108.
"UD's strong showing in these rankings reflects the deep commitment and hard work of our distinguished faculty and dedicated staff to provide our students with an outstanding educational experience that prepares them for success in their careers and throughout their lives," UD President Dennis Assanis said. "While it is gratifying to be recognized for excellence, we continually strive for even greater advancements in academics, research and service to society."
U.S. News rankings are based on a variety of factors, and UD is particularly strong in many of them:
Graduation rate: UD's 6-year graduation rate for entering first-time full-time first-year students has increased from 81% to 84%.
Faculty: The percentage of full-time faculty has increased from 88% to 91%.
Financial resources: Educational expenditures per student have increased over 4%.
The University of Delaware stands apart from other higher education institutions in a number of ways. Its four-year graduation rate of 73% places it among the best in the nation among public institutions. Over the past five years, pipeline programs have been strengthened, with scholarship aid increasing significantly by 43%. Applications and enrollments have achieved record levels in all categories of students, including in-state, out-of-state, underrepresented minorities, international, honors, graduate and transfer students.
In the U.S. News ranking of all national universities, both public and private, UD moved up four positions from last year to No. 93, out of 288, tying with Stony Brook University, the University at Buffalo, the University of California-Merced, the University of Denver, and the University of San Diego.
Several individual academic programs at the University of Delaware are also recognized in the 2022 rankings as among the nation's best, all in the top third or better:
Chemical engineering, No. 9 out of 28;
Engineering (undergraduate programs whose highest degree is a doctorate), No. 56 out of 210;
Business, No. 84, out of 514; and
Computer science, No. 98, out of 538.
For the first time this year, U.S. News ranked undergraduate nursing programs, with UD's program No. 76 out of 694.
In two additional categories, UD was listed at No. 53 among the best colleges for veterans (out of 154) and at No. 125 among best value schools (out of 191). The best value ranking is based on four indicators focusing on academic quality and financial aid.
The new U.S. News rankings are for undergraduate programs only; graduate rankings are released in the spring. In March of this year, 21 UD graduate programs were ranked among the 100 best in the nation, with 12 in the top 50.
Forbes spent the last year rethinking how it evaluates the country's finest schools and updated its methodology accordingly. The new rankings now account for low-income student outcomes and graduate earnings, as well as student debt, return on investment, persistence and the number of students who make the Forbes American Leaders List, win major national scholarships and go on to earn doctoral degrees. For its 2021 rankings, Forbes notes that "public universities deliver the most outstanding education to the broadest range of students at the most affordable price." Forbes' new methodology favorably affected UD's ranking as a research university with very high activity, moving it from 80 to 76. As a university in the Northeast, UD's rank climbed from 70 to 47.
For information on additional UD rankings, visit the Office of Institutional Research and Effectiveness Rankings site, which includes details on numerous best college rankings, including Fiske, Forbes, Kiplinger's, Poets and Quants and the Princeton Review. As one of the nation's oldest universities, UD has a long history of distinctions, including being one of the few institutions in the nation with Land Grant, Sea Grant and Space Grant missions. In addition, UD's Carnegie classification among "R1: Doctoral Universities–Very high research activity" places it in the top 3% of all U.S. universities and colleges.