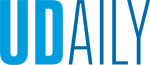 Forbes Africa 30 Under 30
Article by Adam Thomas Photo by NASA and courtesy of Temidayo Isaiah Oniosun August 27, 2021
UD doctoral student Temidayo Isaiah Oniosun founded space exploration company
For University of Delaware doctoral student Temidayo Isaiah Oniosun, space exploration shows that anything is possible. It was his fascination with outer space and his personal conviction that the solutions to some of Earth's biggest problems lie in space and space technologies, that led Oniosun to found the company, Space in Africa, in 2018. The success and innovative nature of this company led Forbes magazine to name him one of the Forbes Africa 30 under 30 for 2021.
The award showcases Africa's talent pipeline and the recipients were featured in a special June/July issue of Forbes magazine.
Oniosun said that he was happy to be recognized and is excited about the possibilities of space exploration to help with the current and future problems that might affect Africa.
"In Africa, half of the population does not have internet connectivity, and that's a problem you can address with space technologies," said Oniosun. "Whether it's disaster management, whether it's a problem such as hunger, developing sustainable cities and ecosystems, these are some issues that the right use of these space technologies can help us to address." 
After getting his bachelor's degree in meteorology at the University of Technology Akure in Nigeria, Oniosun went on to get his master of science in satellite applications from the University of Strathclyde in Glasgow, Scotland. 
He has been involved in the space industry since his time as an undergraduate and said that he decided to start Space in Africa, in part, to create opportunities for students and young professionals in the space industry. 
When he began the company, there was a lot of work going on around the space industry in Africa, but many people were not aware of the activity. This not only limited business opportunities, but national and regional-level governments also were not sure where to develop space programs or how to develop sound space policies. 
"If you don't have the proper information, then you can't really do business. When we started Space in Africa in 2018, we started creating this data, this information and providing that for our industry," said Oniosun. "In the past years, we've worked with several national space agencies in Africa to effectively implement national space policy. We've worked with several businesses from the U.S., Europe, and Africa to explore different business opportunities across the industry. Right now, we're implementing a project for the African Union Commission as the baseline study for the implementation of an African space agency." 
As a doctoral student at UD, Oniosun works with Julie Klinger, assistant professor in the Department of Geography and Spatial Sciences in UD's College of Earth, Ocean and Environment, and focuses his research on the global political economy of outer space development and how countries in Africa are effectively capitalizing on space technologies. 
Oniosun worked with Klinger on a preliminary research trip she took to Nigeria in 2019 to learn more about the country's space program. This past year, the two worked on a global survey to see how many countries allocate public funds to space activities, which Oniosun and his team put together in a comprehensive report on national space budgets. 
They found that 106 out of 195 of the world's governments — more than half of the world's countries — allocate funds to space-related activities and that the COVID-19 pandemic had uneven effects on these expenditures. 
"This is a significant finding because it shows that most of the world's governments have invested in space-based and space-linked infrastructure," Klinger said. "The report also investigated some preliminary impacts of the COVID-19 pandemic on budgetary allocations, which has longer term implications for equitable and sustainable development. This underscores the finding by the United Nations, the World Bank, and many other major international organizations that ongoing peace and development depends on access to outer space. For this to happen, outer space must remain open to all." 
With this in mind, Klinger said that she is thrilled that Oniosun decided to study at UD. 
"Movers and shakers like Temidayo have the world to choose from, and he came to UD," said Klinger. "I think it's the combination of robust interdisciplinary research support and personalized flexibility that we offer our graduate students that makes UD's Department of Geography and Spatial Sciences an ideal place for someone to hone their unique angle on the massive and emergent questions that are reshaping the world." 
Oniosun said that he is excited about the challenge of working with Space in Africa while simultaneously pursuing his doctorate at UD. He added that he is looking forward to using space technologies to help solve complex problems here on Earth. 
"I think space teaches us about possibilities. For a lot of people, getting into space is an amazing inspiration that shows us that anything is possible," said Oniosun. "This month alone, two billionaires went to space and it was an inspiring experience. I think it's symbolic for a lot of people about the possibilities that it brings. I think a lot of the challenges that our world is facing today are things that we can really address with these kinds of technologies."