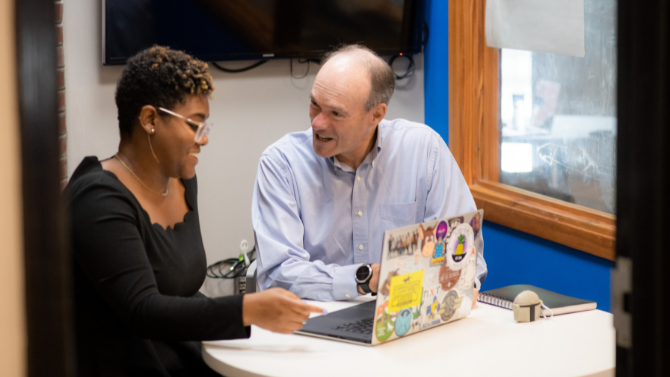 Team-Based Mentoring for New Ventures and Startups
The Lead Mentoring Program is a prestigious program for the most developed University of Delaware startups. Startups are matched with a team of mentors from the corporate and entrepreneurial communities. 
This program is by invitation-only. Startups that qualify have participated in Summer Founders or Proof of Concept programs. View all of our venture support and commercialization programs. 
Lead mentors are generous in providing their guidance, expertise and time to startups. Our mentors are founders, presidents, executives, and leaders in companies such as DuPont, JPMorgan Chase, Delaware Business Times, Delaware Innovation Space, and more.
It feels amazing having mentors who are dedicated to helping my business become a success. The mentors in the program offer real, honest advice and invest hours of their time to helping you succeed.

Founder, TRiC Robotics