Signature Internship Program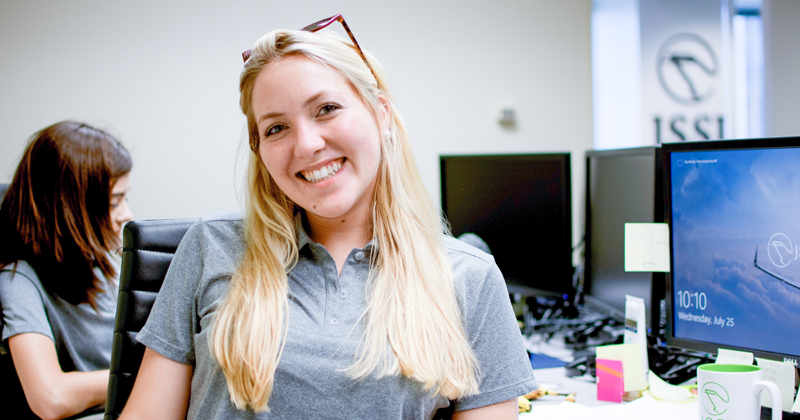 Start and Shape Your Career

Internships provide incredible value, allowing students to apply classroom learnings and skills in meaningful work environments, gain exposure to various roles and industries and open the opportunity to network for future full-time roles. In many internships, you get paid, too!
Take a class.
Horn offers three classes that provide the skills and resources needed to land your dream internship:
ENTR161 - Workshop: Landing Your First Internship

ENTR260 - Landing Your Dream Internship

ENTR364 - Internship in Practice
Attend an interest meeting.
Discuss career interests, resume preparation, your LinkedIn profile, interviewing practice and more.

Contact Ted Foltyn directly.

If you cannot attend a session, you should contact Ted Foltyn to discuss your situation.
You must first attend an interest session or arrange to meet with a Horn Entrepreneurship staff member 1:1.
The Signature Internships are for ENTR majors only and primarily held in the summer. On occasion, Horn will offer part-time internships during the school year which are open to all qualified students.
Companies are recruited to participate, ensuring the work is "entrepreneurial" in nature. This ranges from small startups to a company of any size that needs assistance identifying and growing new customers, new products, new approaches and so on. This allows students to put classroom learning to good use.
First Year (Spring)
ENTR 161 - Professional Development Workshop: Landing Your First Internship
Second Year (Fall and Spring)
ENTR 260 - Landing Your Dream Internship course
Second and Third Year (Fall and Spring)
October – Interest meetings for students; companies are recruited (ongoing through summer)
November – Career discussions, resume reviews
December – Interview prep with Horn staff
January-May – Students and companies are matched up, interviews conducted and offers made
June through August – Internships, workshops and 1:1 consultations
Occasional conference calls and individual meetings are held to provide coaching on business related skills, etiquette and other information.
November 06, 2023 | Written by Natalie Kessler

After careful consideration, Horn Entrepreneurship has selected the finalists for Hen Hatch, the University of Delaware's premier startup competition held annually.

November 01, 2023 | Written by Ryan Sigmund

The Fall Pitch Party, hosted by the Entrepreneurship Club and Horn Entrepreneurship at the University of Delaware, brought a night filled with creativity, innovation, and entrepreneurial spirit on October 25th at the Venture Development Center.

July 11, 2023 | Written by Ryan Sigmund

During the 2023 winter session, a group of University of Delaware students traveled 1000 miles across the globe to study workplace culture in the Down Under.