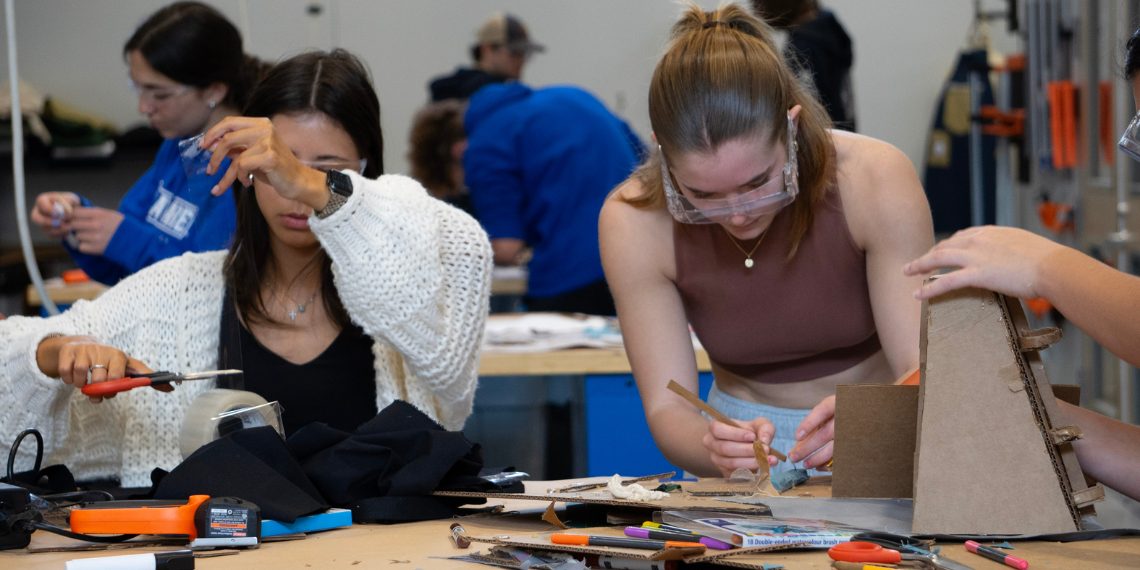 Learn by Doing
Horn Entrepreneurship's dynamic, evidence-based curriculum emphasizes learning by doing in real world contexts to prepare students to adapt, thrive and lead in entrepreneurial roles with established companies, social ventures and startups. All UD students are welcomed.
Entrepreneurship is a mindset and skillset that helps you accomplish what you want in life.
July 11, 2023 | Written by Ryan Sigmund

During the 2023 winter session, a group of University of Delaware students traveled 1000 miles across the globe to study workplace culture in the Down Under.

June 30, 2023 | VentureWell

University of Delaware Horn Entrepreneurship's Social Entrepreneurship Initiative was recognized at the Deshpande Symposium on Innovation & Entrepreneurship as its 2023 awardee for Excellence in Curriculum Innovation in Entrepreneurship.

June 29, 2023 | Written by Yashlee Francois

Cute and personalized cookie cutters, hands-free door openers, and an "impossible floating" table are all imaginative ideas brought to life by the wonders of the 3D printing world. More specifically brought to life by the innovative mind of Richard Hayburn and his business Burn Social LLC., who have made it a mission to bring everyone's imagination to life, whether it's the imagination of an established engineer or an artistic 8-year-old.

June 22, 2023 | Written by Horn Entrepreneurship

For the month of April, Max Martin has won the Horn Hen of the Month award. He is a freshman entrepreneurship major with a minor in professional selling and sales management from Long Island, New York.