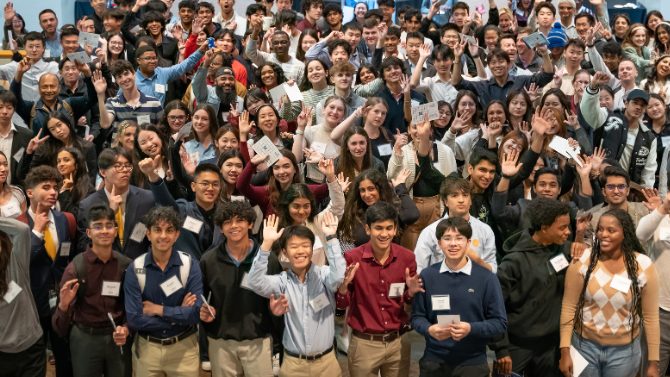 Influencing entrepreneurial mindset in students across the globe
The Diamond Challenge is a platform for teens from around the world to learn entrepreneurship, engage with a like-minded community and compete for $100,000 in awards. High school students participate in a year-long program and develop ideas to address pressing challenges they've identified.
Through the Diamond Challenge, I was able to learn about the many problems that were being solved in different parts of the world and meet the innovative people behind those solutions. I was so inspired by many young entrepreneurs I had met who were working on ventures that made a significant impact on the lives of other people - in their communities and in society.

Founder & CEO, OpportuniMe
DIAMOND CHALLENGE SUMMIT
Each year, the Diamond Challenge culminates in a three-day summit in Newark, Delaware, where 300+ teens from across the globe meet and network with seasoned entrepreneurs, executives, Horn faculty and community leaders; receive expert mentoring and guidance; and compete for venture funding and scholarship prizes.