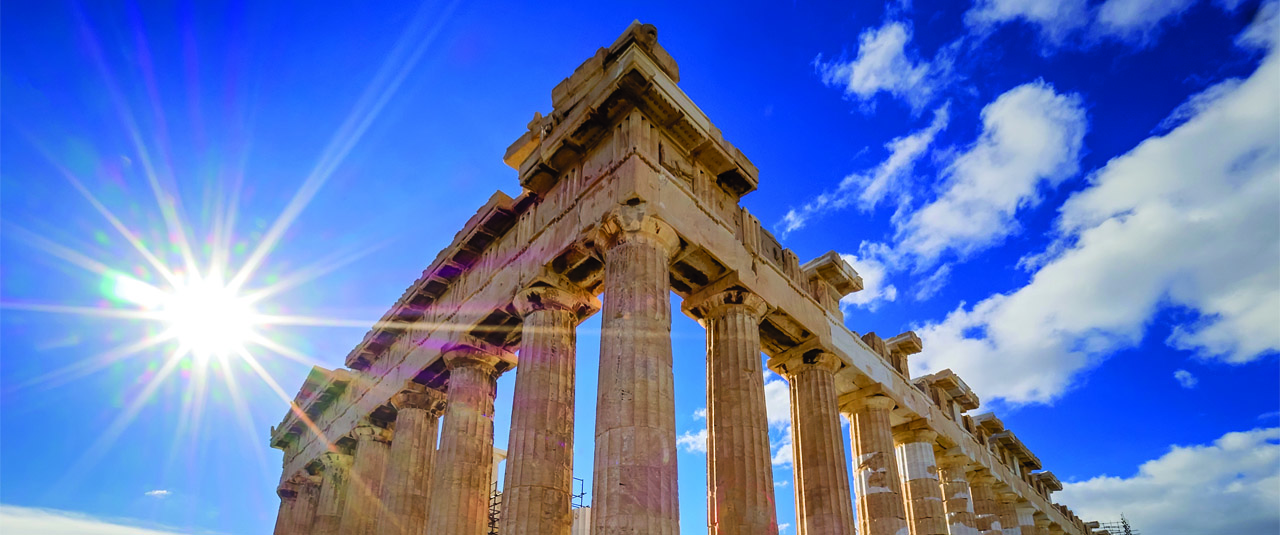 World Scholars
Begin with an adventure abroad ...
graduate a World Scholar!

As a World Scholar, you'll spend your first semester studying abroad in Greece, Italy, New Zealand or Spain, earning credits while expanding your knowledge of other cultures and yourself.
While abroad, you will study at one of our partner institutions, recognized for their academics, small class sizes and a dedication to learning outside the classroom.
Over the course of the four-year World Scholars program, students study abroad a second time during their junior year, choosing their destination from among 40 countries.

When scholars are not participating in study overseas, global experiences remain central to their education, from freshman through senior year. This includes:
An international living-learning community with peer mentors
A globally focused minor


Opportunities to network with global professionals
Advising on post-graduation international programs and scholarships, like the U.S. Fulbright Program

Interested in World Scholars?
To be considered for admission to the World Scholars Program, students must first be admitted to one of the 100+ eligible majors at the University of Delaware. Eligible students will find a link to register for a World Scholars interview on their
My Blue Hen Home
student portal.
Wondering what majors qualify for World Scholars? Look for majors that have the "World Scholars" button at the bottom of our
Major Finder
page and see what freshman locations are available for each major
here
.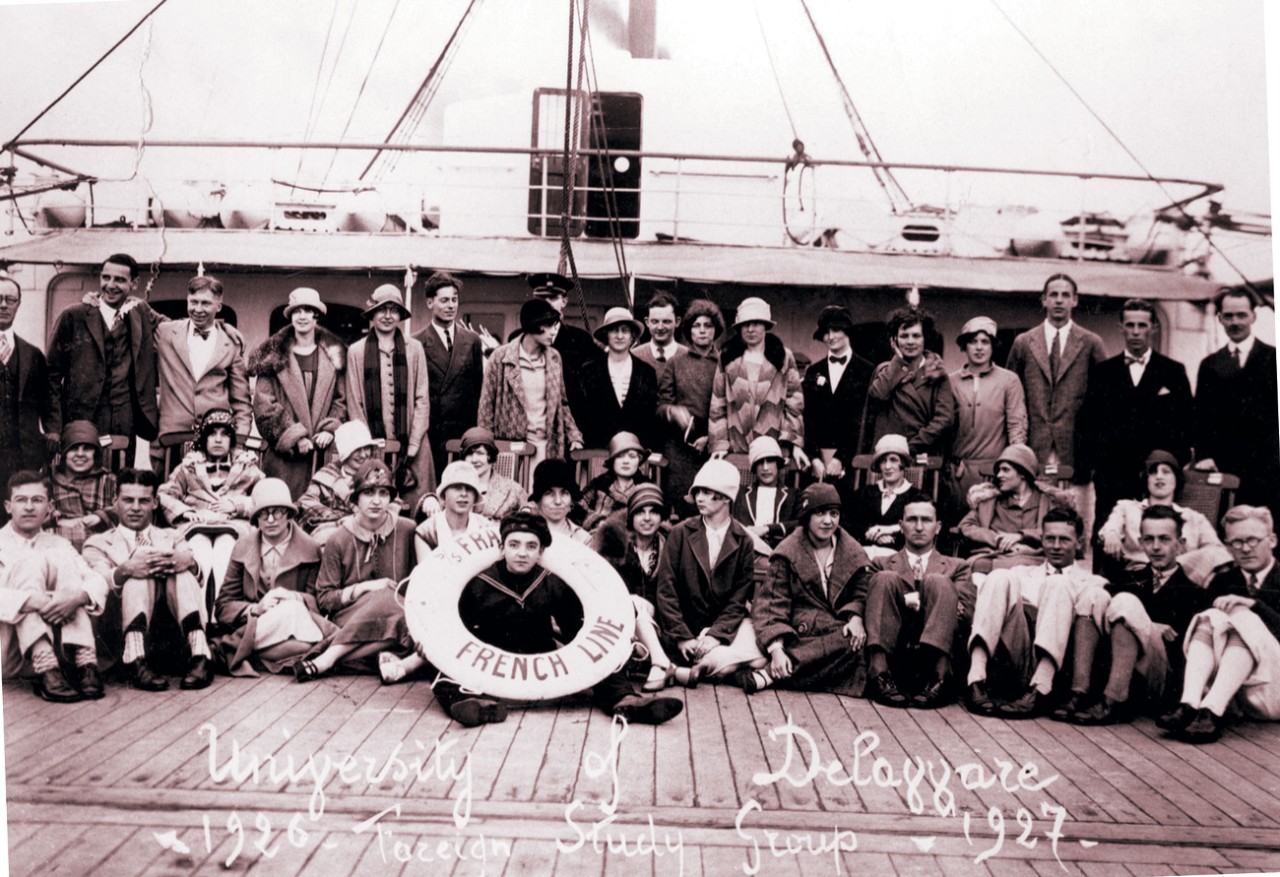 University of Delaware: A Pioneer in Global Education
The University of Delaware has been a pioneer in global studies for 100 years, creating the first U.S. study abroad program in 1923. 

With our 100-year anniversary

, we continue in the spirit of innovation in international education with  the World Scholars Program. The combination of two semesters of study abroad within a four-year course of study builds on UD's tradition of exploration and developing students into global citizens.
Program Costs & Financing
The chart represents estimated costs (based on 2023-2024 school year)* for the student's first year in the World Scholars Program. UD World Scholars are charged the same tuition as other students at the University of Delaware, and their financial aid package is split evenly between the fall and spring semesters.
Included in our program costs is a one-time World Scholar Program fee for the student's first semester abroad, which includes housing, dining, international insurance, select excursions and activities abroad, as well as resources to support student success provided by UD and our partner institutions.

2023-2024 UD World Scholars Program Tuition and Fees
Program Costs for the First Year

 




DE Resident

Non-Resident

 

Semester

Abroad

Semester on
Newark Campus**

Semester
Abroad

Semester on
Newark Campus**

Full Time Tuition (12+ credits) 

$7,020

$7,020

$18,840

$18,840

Mandatory Full Time Fees

$0

$1,020

$0

$1,020

Room & Board (Standard)

$0

$7,419

$0

$7,419

World Scholar Program Fee

$9,300

$0

$9,300


$0

Semester Total

$16,320

$15,459

$28,140

$27,279

Academic Year Total


$31,779

$55,419

Indirect Costs***

$3,000

$1,400

$3,000

$1,400

Total Cost of Attendance

$36,179

$59,819
*Costs are estimated, based on the previous school year. New rates are released every July.
***Indirect costs include books, supplies and personal miscellaneous expenses. For the semester abroad, we have included estimates for round-trip air travel to your World Scholar site and international visa fees.
Stay Connected
Follow @UDGlobal and #UDWorldScholar to learn more about our world!