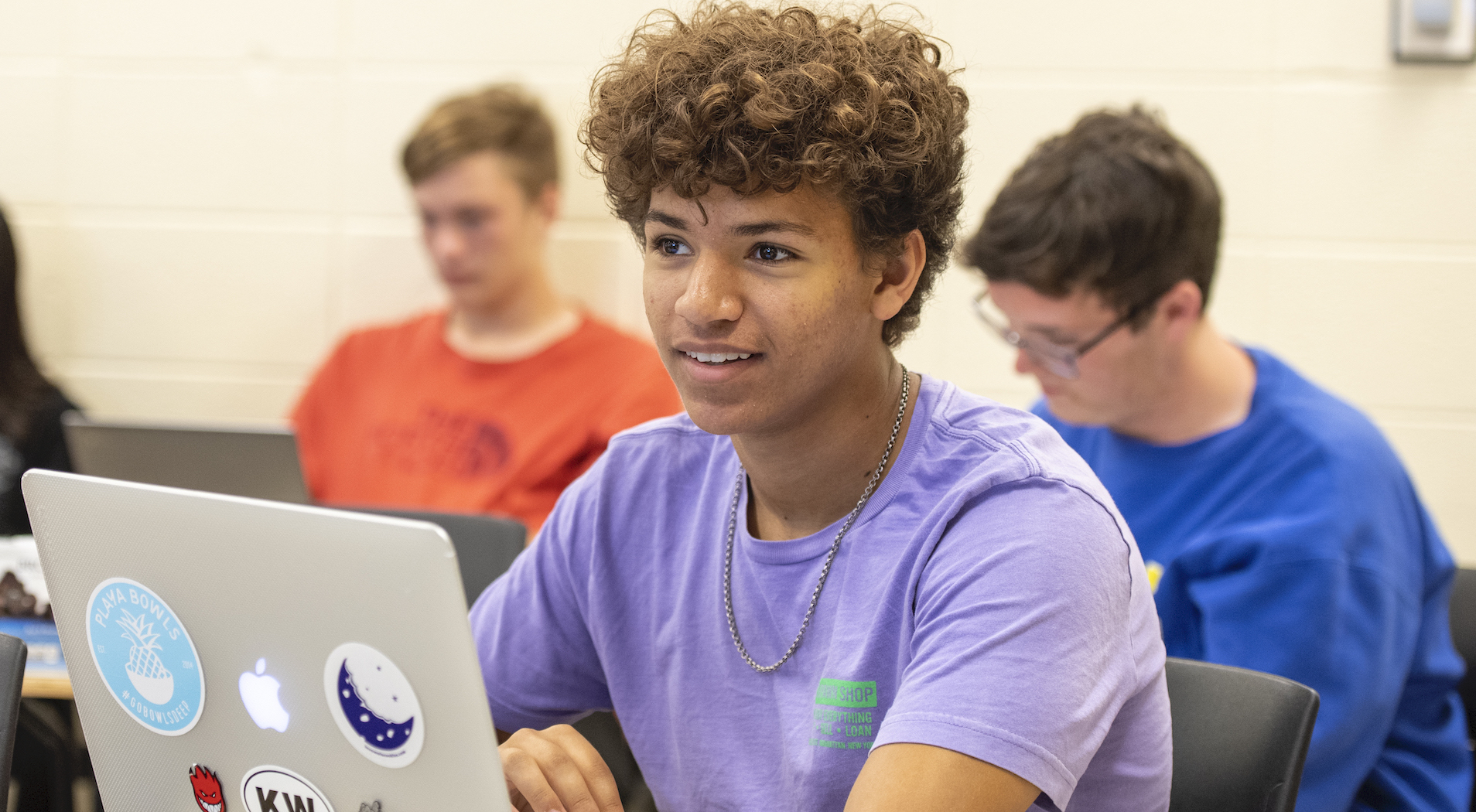 Edge Summer
College Program
The Edge summer college program at the University of Delaware offers opportunities to talented high school students across the country moving into their junior or senior year, as well as recent high school graduates transitioning to college this fall. Students have the chance to learn at one of the most engaging colleges on the East Coast.
*Update: The 2021 Edge program is cancelled. Information about the 2022 Edge program will be updated on this website by December 1, 2021.
Why Edge?
The UD Edge summer college program prepares high school students moving into their junior or senior year for a future as a successful college student. By emphasizing academic excellence, practical skill-building and student leadership, Edge offers you the challenge, independence and excitement of a learning experience that can only be found at a top national university.

From mid-July to mid-August, you will:
Take up to three virtual college-level courses, taught by excellent UD faculty members, for up to nine transferrable credits

Participate in a pre-college readiness workshop led by experienced college admissions professionals, where you'll gain insight into the college application process, including what it takes to create a competitive college essay

Engage with leaders and undergraduate students across campus to learn from their stories of personal growth, resiliency, leadership and success
Admissions Criteria
Admission to the Edge Summer College Program is competitive and selective. Students must meet the following criteria to be considered for admission to the program:
Be a rising high school junior or senior (by summer of 2022)

3.0+ cumulative GPA

Evidence that demonstrates strong academic potential, good judgement and maturity, and the ability to succeed in a highly structured environment
The Edge 2022 program application will be live on this website on December 1, 2021.
Edge Program Contacts
Nakia Mack, M.Ed.
Director of Pre-College Programs
Tim Danos, M.P.A.
Assistant Director of Pre-College Programs
Address: 210 S. College Ave., Newark, DE 19716-7202
Phone: (302) 831-8123
Fax: (302) 831-6905
Email: edge@udel.edu