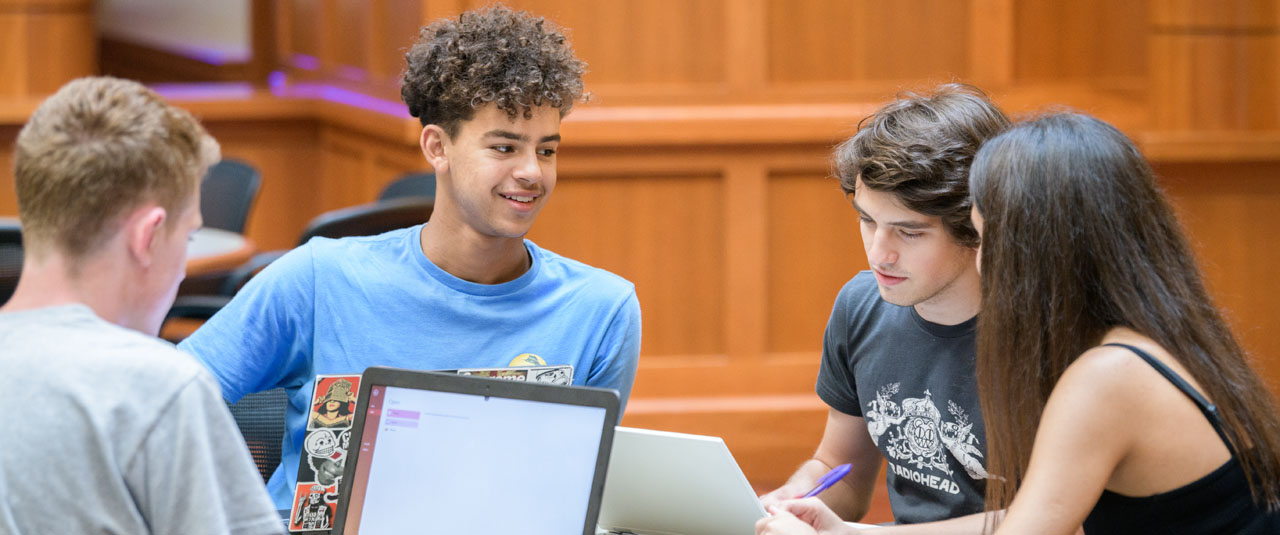 Pre-College Programs
Mission Statement
Pre-college programs at the University of Delaware are designed to promote a college-going culture through academic excellence, leadership development and an ethos guided by inclusion, integrity and innovation. 
Why Choose A Pre-College Program?
We want students to go to college. And we are dedicated not only to making sure that all students who participate in our programs are academically ready to meet the challenges of college, but that they are prepared to excel and lead the university to new heights. Our innovative and inclusive programs are designed not just for student success but for student excellence. That's our goal.
Pre-college programming at the University of Delaware touches on nearly every subject area, giving students in middle school and high school the opportunity to develop their passions and intellectual curiosity while gaining new skills and meeting new friends from all backgrounds. Our excellent faculty and staff have developed specialized classes and programs to ensure that students are prepared to take on the college experience with confidence, every step of the way: from application to graduation.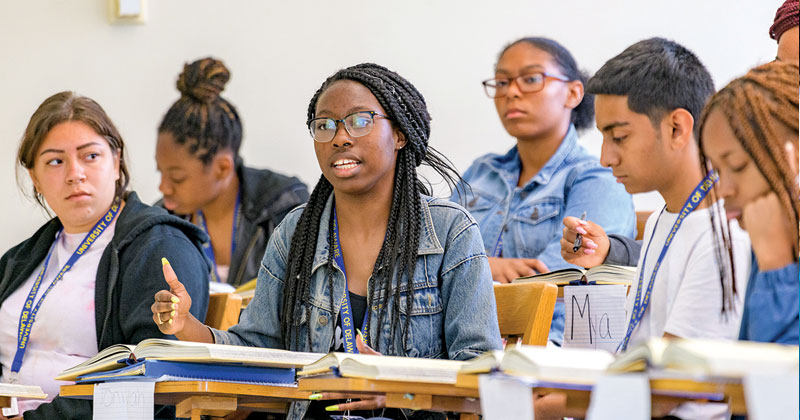 Where students become scholars
Featured Article: UD's College Readiness Scholars Institute prepares Delaware high schoolers for higher education
Experience college life this summer
The UD Edge summer college program prepares high school students moving into their junior or senior year to be a successful college student. By emphasizing academic excellence, practical skill building and student leadership, Edge offers you the challenge, independence and excitement that can only be found at a top national university.
Pre-College Programs
Join UD: a top-ranked university with an award-winning faculty, talented students and a variety of flexible programs that give you the freedom to craft a unique college experience.