Apply and Make your Ideas a Reality
We believe that inside each of our students is a revolutionary idea, a visionary innovation, a beautiful work of art. We believe you can break barriers. We believe it because our students have done it. Join us.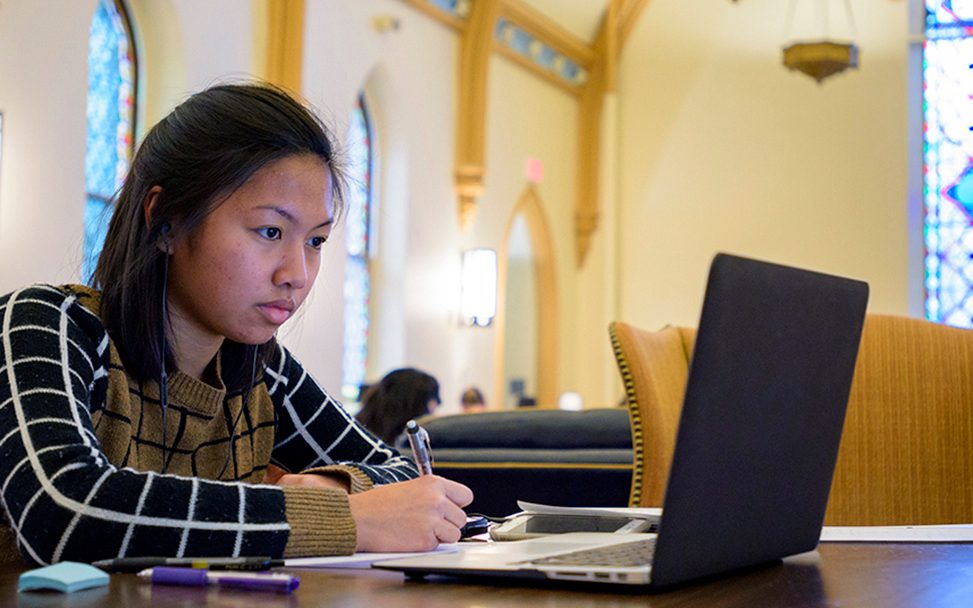 Freshman Application
The application for fall 2024 is now open.
Use either the Common or Coalition applications to apply to main campus in Newark or to the Associate in Arts Program (the AAP is for Delaware residents only).  
Transfer Application
Transfer students can apply using the UD online application. The application priority deadline for the spring semester is Nov. 1 and the fall semester is May 1. Review the transfer website for information on the admissions process.
International Application

The international application for fall 2024 is now open.
International students should apply using the UD Online Application or the Common Application.
Over-60 Tuition-Free Degree Program Undergraduate Application
The Over-60 Tuition-Free Degree Program reflects the University of Delaware's commitment to encouraging adults to continue their studies on a part-time or full-time basis. To be eligible for free undergraduate or graduate tuition, Delaware citizens aged 60 or over must apply for admission to the University and be admitted.
ASSOCIATE IN ARTS PROGRAM FOR NURSING: BEEBE PARTNERSHIP
Delaware residents who wish to apply to the dual-admissions partnership with Margaret H. Rollins School of Nursing at Beebe Healthcare should use the link below. For more information on the program, click here.
Distance Learning
Distance learning provides greater flexibility to busy professionals interested in pursuing a college degree through UD. To learn more, visit the distance learning website, or click below to apply.
Title IX
The University of Delaware does not discriminate on the basis of race, color, national origin, sex, disability, religion, age, veteran status, gender identity or expression, or sexual orientation, or any other characteristic protected by applicable law in its employment, educational programs and activities, admissions policies, and scholarship and loan programs as required by Title IX of the Educational Amendments of 1972, the Americans with Disabilities Act of 1990, Section 504 of the Rehabilitation Act of 1973, Title VII of the Civil Rights Act of 1964, and other applicable statutes and University policies.  The University of Delaware also prohibits unlawful harassment including sexual harassment and sexual violence.