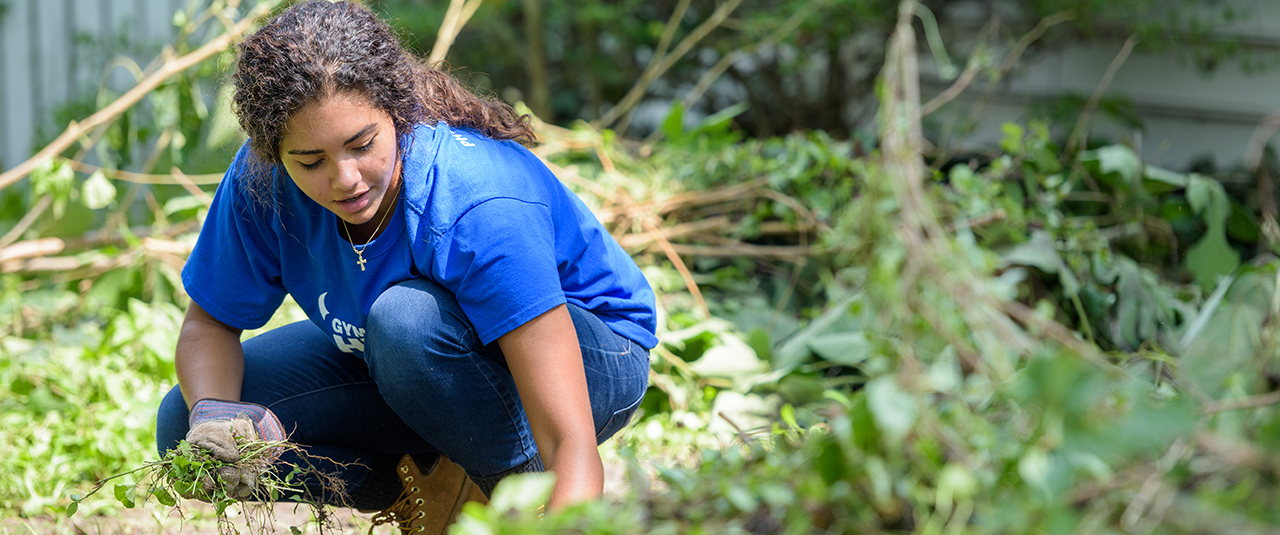 Community Engagement Scholars
If you have a passion for tackling critical societal issues and contributing to the public good, the Community Engagement Scholars Program is for you.
Whether you are an engineering major interested in sanitation issues in developing countries, a scientist interested in environmental inequality, a business student interested in exploring how your career can impact income disparities, a health major interested in health inequality, or a liberal arts major interested in criminal justice reform, this program will provide an opportunity to explore your interests with students who share your values.
The best way to find yourself is to lose yourself in the service of others.
The best way to find yourself is to lose yourself in the service of others.
How to Apply
The fall 2023 application for Community Engagement Scholars is currently closed. Incoming freshmen admitted to UD's Newark campus or the Associate in Arts Program will be able to apply for fall 2024 beginning in December 2023.

Program Highlights
You will be immersed in community engagement throughout your four years at UD with special academic and career advisement. There are opportunities to receive funding for significant projects and make presentations at conferences.
Specialized Coursework
Scholars participate in scaffolded experiences that integrate their academic goals and co-curricular service. The program includes two first-year courses, as well as activities throughout their four years which include:
1 credit seminar Introduction to Civic Engagement

3 credit course Changing the World: The Role of Public Policy

Receive funding to connect theory to practice through semester based and summer community engagement immersion programs

Get on-the-ground experience through alternative breaks and service-learning abroad opportunities

Complete an eportfolio

Co-curricular service
Frequently Asked Questions
Community Engagement Scholars is open to first-year students admitted to the Newark and Associate in Arts campuses.
Admitted students can access the essay prompts to apply through their My Blue Hen Home student portal. Students may apply to multiple programs, but will only be admitted to one program.
Learn More
For questions regarding admissions, please contact admissions@udel.edu or 302-831-8123.