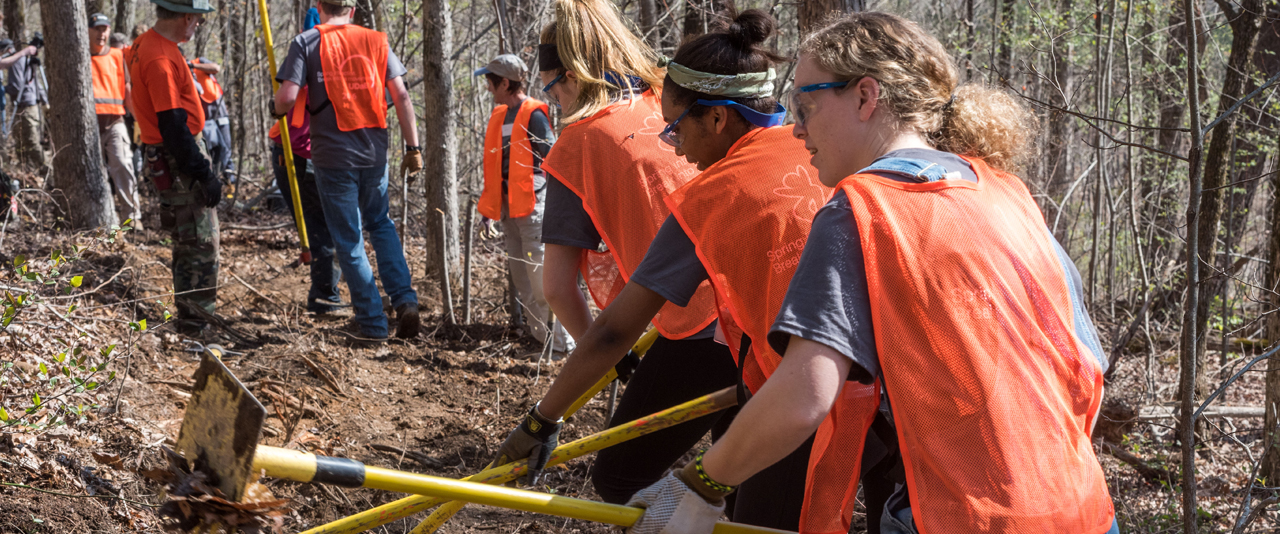 Community Engagement Scholars
If you have a passion for tackling critical societal issues and contributing to the public good, the

Community Engagement Scholars Program

is for you.
Whether you are an engineering major interested in sanitation issues in developing countries, a scientist interested in environmental inequality, a business student interested in exploring how your career can impact income disparities, a health major interested in health inequality, or a liberal arts major interested in criminal justice reform, this program will provide an opportunity to explore your interests with students who share your values.
The best way to find yourself is to lose yourself in the service of others.
The best way to find yourself is to lose yourself in the service of others.
Program Highlights
You will be immersed in community engagement throughout your four years at UD, including living with others who share your passion. You will have special academic and career advisement. There is also an opportunity to receive funding for significant projects and make presentations at conferences.
Specialized Coursework
Each year, you will enroll in one-credit courses and participate in activities such as:
working in interdisciplinary teams to address social issues;
attending monthly faculty led seminars, talks by community partners, service opportunities and frequent
socials;
making a difference through a Social Activism Retreat during winter session;
civic engagement abroad;
getting on-the-ground experience and exposure through spring break and summer immersion activities; and
completing a capstone course to create a signature project focusing on your major and an important social challenge.
Application and Selection Process
Details of the application process will be posted shortly. Please check this section soon for more information.