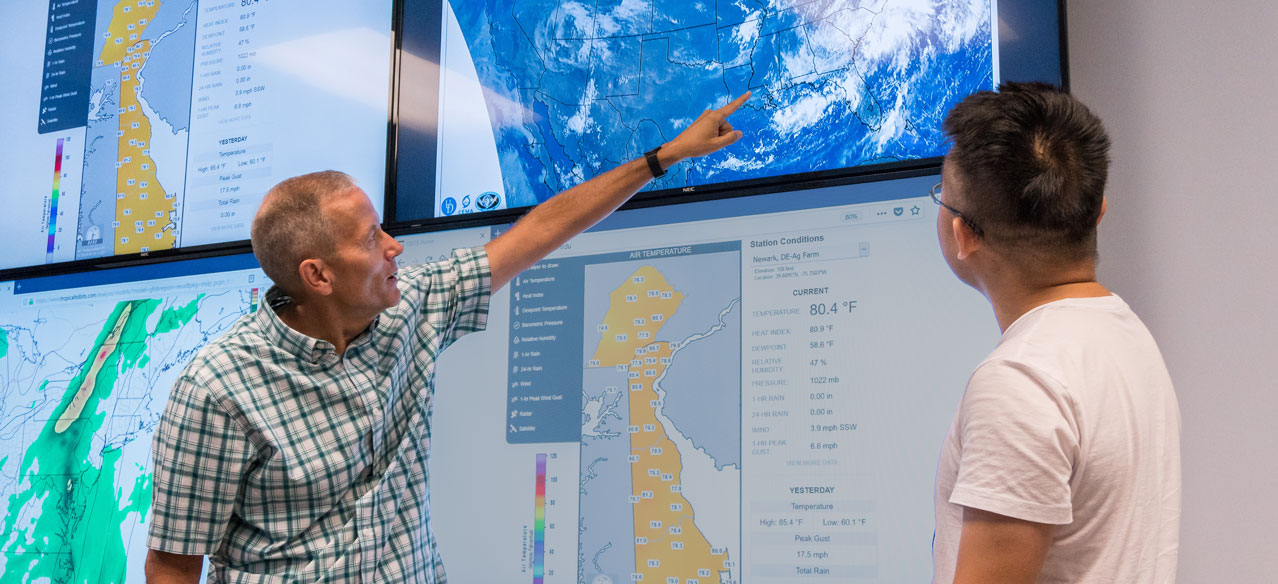 Climate Scholars
As the effects of climate change become more apparent and severe, now is the time to act and do what we can to prevent the worst impacts.
With forests burning in California, sea levels rising, Arctic ice shrinking and the permafrost melting, people are forced to migrate away from the coasts and arid farmland. We see how the changing climate impacts every aspect of life on the planet. To guide the world to a more sustainable future, we need leaders in every profession who understand these challenges and are ready to make a difference.
You are one of those future leaders. As a Climate Scholar, you'll not only gain an understanding of the challenges we face, but you'll also engage with the community to create solutions to our changing climate.
meet the climate scholars: https://capture.udel.edu/media/1_qzs21g5c/
How to Apply
Incoming freshmen admitted to UD's Newark campus will be able to apply for fall 2024 beginning in December 2023.

Climate change is the single greatest threat to a sustainable future but, at the same time, addressing the climate challenge presents a golden opportunity to promote prosperity, security and a brighter future for all.

former secretary general of the United Nations.
Program Highlights
Work with others who share your passion about climate change

Learn how you can develop tools to help adapt to and mitigate climate change 

Participate in a local community-engagement project related to climate change

Address climate change at UD and in your career
Specialized Coursework
A customized freshman class for Climate Scholars  

Complete one three-credit course on the fundamentals of climate change 

Participate in a climate change seminar (like Climate Change and Food Security)

Complete a capstone project addressing a climate challenge 

Be recognized for scholarship and leadership at our annual spring event
Frequently Asked Questions    
Climate Scholars is open to freshmen admitted to UD's Newark campus.
Admitted students can access the application essay prompts through their student portal, My Blue Hen Home. Students may apply to multiple Scholars and Fellows programs, but will only be admitted to one.