It's simple: As a Delawarean, you come first.
This is a promise we take seriously. We are dedicated to providing an affordable, top-quality education to every Delawarean. No matter what your financial situation, we make sure all Delaware residents can earn a college degree. Let your ambition decide your future.
We're here to serve Delaware—to serve you.  
Graduate Into Greatness
UD alumni have gone on to become TV personalities, NFL coaches, doctors, lawyers, engineers, artists and writers… even the president of the United States. We make sure our students leave campus on the right path to find their dream job. And the numbers speak for themselves: 94% of 2022 bachelor's degree graduates are employed or pursuing further education within six months of graduation.
A four-year education at the University of Delaware should be within the grasp of every Delawarean. That's why we created First State Promise, a financial package for Delaware residents with family incomes of less than $75,000 that covers tuition costs at UD—with grants and scholarships, money that does not need to be paid back.*
Don't let the sticker price stand in the way of a great education. Our First State Promise helps students at UD's Newark campus who begin as full-time freshmen and will continue to support qualified students throughout their undergraduate education. To qualify, students admitted to UD must file the Free Application for Federal Student Aid (

FAFSA

) each year and meet the income requirements.** No additional applications are necessary.
Affordable education: That's our First State Promise.

*Does not apply to transfer students.
**Household size, as well as family assets in excess of $50,000, may affect eligibility for need-based grants. A family's primary residence is not considered when evaluating a family's assets. Students living at home may be eligible for need-based aid less than tuition due to lower cost of attendance. A student's eligibility for grants and scholarships may change as income or assets change.

Tuition and Fees for Delaware Residents
Learn more about your potential costs of attendance at UD. For an individualized estimate of the financial aid you may expect from the University, fill out the Net Price Calculator.
ASSOCIATE IN ARTS PROGRAM
The University of Delaware's Associate in Arts Program (AAP) offers Delaware students a path to an associate degree with an option to continue to a bachelor's degree program.
Students who enroll in AAP begin their UD college career at a campus of their choice, in either Georgetown, Dover or Wilmington. The program offers University of Delaware courses – the same courses as on our Newark campus – taught exclusively by University of Delaware faculty. 
The courses in the Associate in Arts Program allow you to fulfill many requirements of a bachelor's degree, and AAP students enjoy an uninterrupted transition from the associate degree program to a bachelor's degree program. Most students relocate to Newark for their junior year to complete their University of Delaware four-year degree.
SEED SCHOLARSHIP
For students who begin in UD's Associate in Arts Program full-time, the SEED Scholarship covers the full cost of tuition for the first two years and may also cover a third year when students transition to UD's main campus in Newark.  
There is no additional application to be considered for the SEED Scholarship. Students enrolled in the AAP are automatically considered for a SEED Scholarship as long as they complete the Free Application for Federal Student Aid (FAFSA). Follow the link below for more information.

ASSOCIATE IN ARTS PROGRAM AND THE MARGARET H. ROLLINS SCHOOL OF NURSING
DUAL ENROLLMENT PROGRAM
Beebe Healthcare's Margaret H. Rollins School of Nursing and the University of Delaware now provide an educational pathway for nursing students in Sussex County at UD's Associate in Arts Program (AAP) in Georgetown.
Students will dually enroll in the Margaret H. Rollins School of Nursing and in the UD Associate in Arts Program (AAP). They will earn both a diploma in nursing and an associate in arts degree. After successful completion of the diploma program, students can work as a registered nurse, and if they chose, continue toward a bachelor's degree in nursing.

Associate in Arts in Early Childhood Education
The associate degree program in early childhood education gives students the skills and knowledge necessary to deliver high-quality care and education for children from the moment of birth to age five.
 
Through small classes, field experiences, partnerships with professionals and community programs, the early childhood education program helps students advance their education by gaining valuable work experience in early childhood care.
 
Associate in Arts in Elementary Teacher Education
Are you interested in pursuing a teaching career? The elementary teacher education (ETE) program prepares outstanding elementary, middle school and special education teachers to meet the challenges of educating today's diverse student population.

At our Georgetown and Wilmington campuses, you can earn an associate in arts degree while engaging in the same education courses and field research that you would find on our Newark campus. After successful completion of the Associate in Arts Program, you can transition to UD's Newark campus as a junior to complete your bachelor of science in education.

Honors College
To get at the root of an issue and make a discovery takes insight and perseverance, traits honed in the UD Honors College. With opportunities for deep inquiry and research, along with small class sizes, the Honors College gives you the freedom to investigate whatever sparks your intellectual curiosity.
No matter which major you choose, the Honors College provides unique opportunities, a challenging and diverse academic environment and an encouraging living-learning community.
World Scholars
Travel the world starting your first year at UD with the World Scholars program. Students admitted to this prestigious four-year program are driven by a desire to engage with other cultures, learn new languages, prepare for global careers and see the world. In their first year, World Scholars study for a semester in Rome, Italy; Madrid, Spain; Athens, Greece; or Auckland, New Zealand. They continue their global engagement on campus and spend another semester abroad their junior year.
Ideal candidates desire to live like a local anywhere in the world. Does this sound like you?

Scholars and Fellows programs
At UD, we know your interests go beyond your major, maybe even beyond your double major or your minors. Here, you're encouraged to branch out and explore your passions. Our Scholars and Fellows programs allow you to engage in fields beyond your own, complementing your major without the commitment of a minor. 

Explore all six of our Scholars and Fellows programs.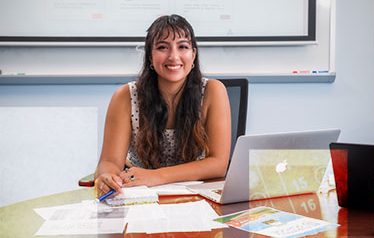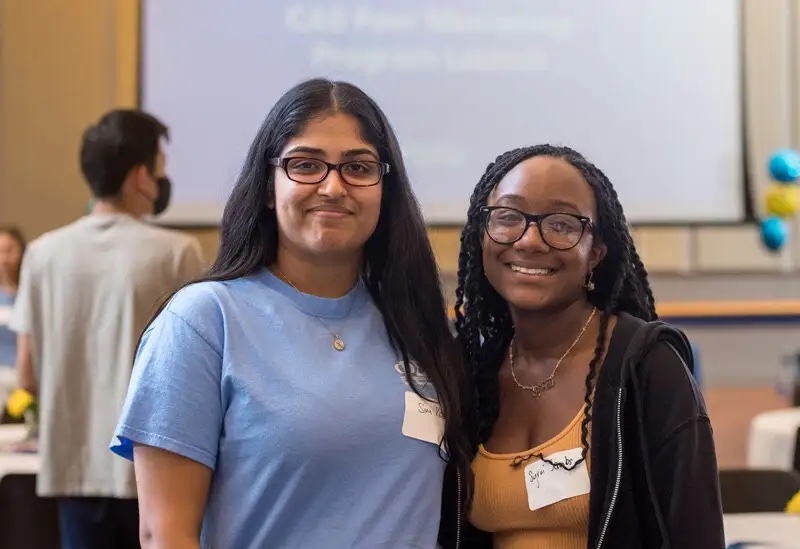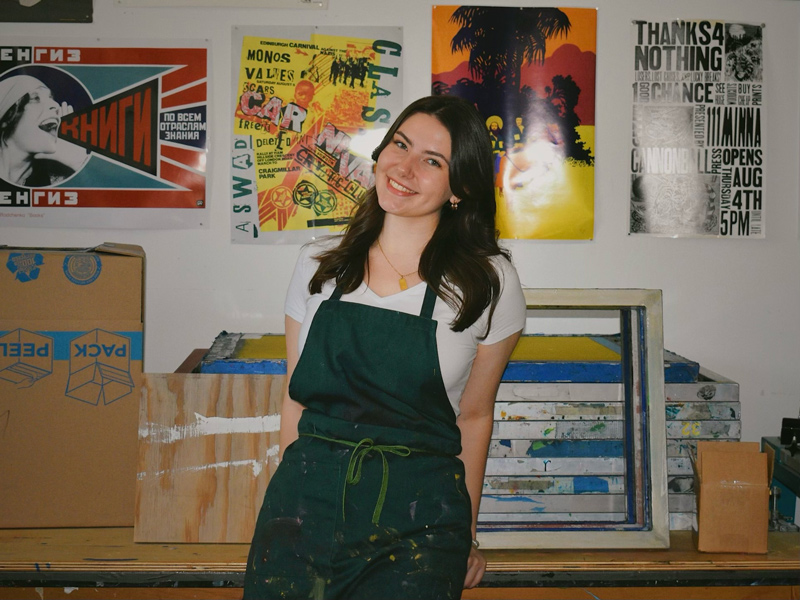 A Day in the Blue Hen Life
To get a look into daily life on UD's campus, check out our social media channels. Follow us to learn more about student life, campus events, athletics, research and more.
| New Castle County High School | UD Admissions Counselor | Request a 1:1 Meeting |
| --- | --- | --- |
| Alexis I Du Pont High School | | |
| Appoquinomink High School | | |
| Aquinas Academy | | |
| Archmere Academy | | |
| Aspira Academy | | |
| Back to Basics | | |
| Brandywine High School | | Please email. |
| Cab Calloway School of the Arts High School | | |
| Caravel Academy | | |
| Charter School of Wilmington | | |
| Christiana High School | | |
| Concord Christian Academy | | |
| Concord High School | | |
| Conrad Schools of Science | | |
| Delaware Academy of Public Safety and Security | | |
| Delaware Military Academy | | |
| Delaware School for the Deaf | | |
| Delcastle Tech High School | | |
| Fairwinds Christian School | | |
| Freire Charter School | | |
| Glasgow High School | | |
| Great Oaks Charter | | |
| Hodgson Voc Tech High School | | |
| Home School - Delaware | | |
| Howard High School Technology | | |
| James H. Groves Adult HS | | |
| John Dickinson High School | | |
| Layton Prep | | |
| Middletown High School | | |
| MOT Charter | | |
| Mount Pleasant High School | | |
| Mount Sophia Academy | | |
| New School | | |
| Newark Charter School | | |
| Newark High School | | |
| Odessa High School | | |
| Odyssey Charter School | | |
| Padua Academy | | |
| Positive Outcome Charter School | | |
| Red Lion Christian Academy | | |
| Salesianum School | | Please email. |
| Sanford School | | |
| Sarah Pyle Academy for Academic Intensity | | |
| St. Andrew's School | | Please email. |
| St. Elizabeth High School | | |
| St. Marks High School | | |
| St. Georges Technical High School | | |
| Tall Oaks Classical School | | |
| The Tatnall School | | |
| Thomas McKean High School | | Please email. |
| Tower Hill School | | Please email. |
| Towle Institute | | |
| Ursuline Academy | | |
| William Penn High School | | |
| Wilmington Christian School | | |
| Wilmington Friends School | | Please email. |
Kent County High School
UD Admissions Counselor
Request a 1:1 Meeting


Caesar Rodney Sr High School

Calvary Christian Academy

 

Capitol Baptist School

Central Christian School

Dover Senior High School

Early College High School at Delaware State University


First State Military Academy

James H Groves High School

Kent Christian Academy

Lake Forest High School

Polytech HS Kent County

Smyrna High School
Sussex County High School
UD Admissions Counselor
Request a 1:1 Meeting


Cape Henlopen High School

Delmar Junior-Senior High School

Delmarva Christian High School

Greenwood Mennonite School

Indian River High School

Laurel Senior High School

Milford First Baptist Christian School

Milford Senior High School

Seaford Christian Academy

Seaford Senior High School 

Sussex Academy

Sussex Central Senior High School

Sussex Technical High School

 

Woodbridge High School