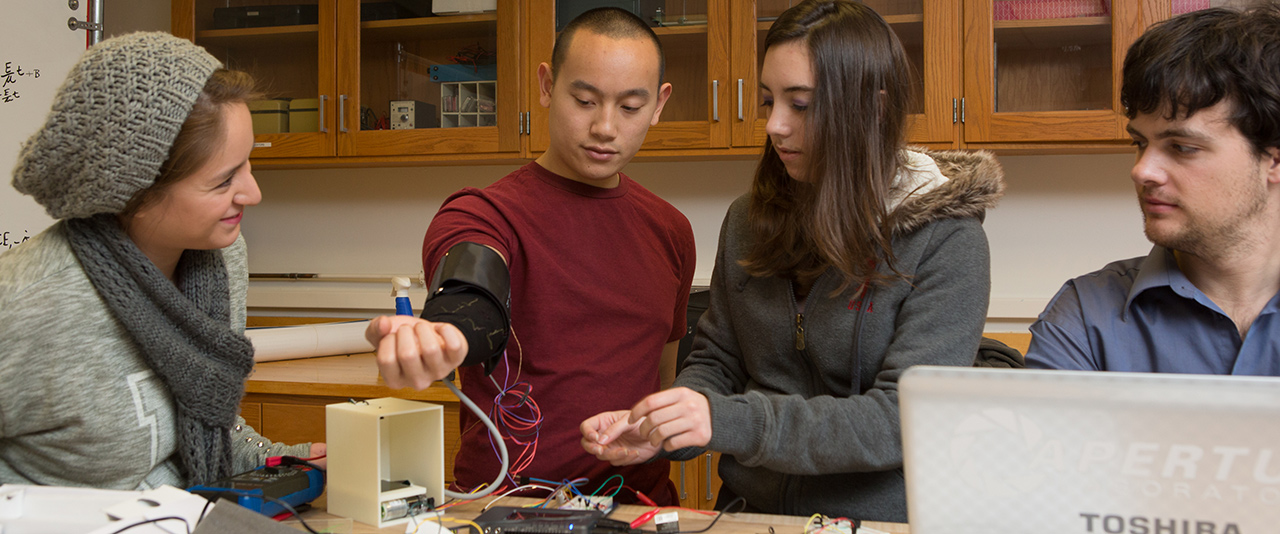 Grand Challenges Scholars
The University of Delaware joined former President Barack Obama in affirming a commitment to tackle the grand challenges of our day. And that's what Grand Challenges Scholars sets out to do: equip the next generation of engineers to take on today's most pressing issues, such as:
Making solar energy cost-competitive with coal
Creating better medicines
Providing clean water for the nearly 1 billion people who lack it
Ending extreme poverty and hunger
Securing cyberspace
Advancing personalized learning tools to deliver widespread education
Technology is nothing. What's important is that you have faith in people, that they're basically good and smart—and if you give them tools, they'll do wonderful things with them.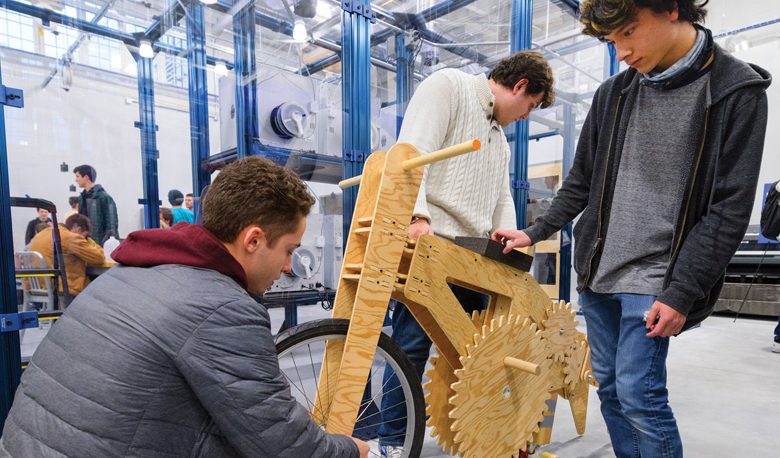 How to Apply
Students admitted to an engineering major at UD will be able to apply for fall 2024 beginning in December 2023.

Program Highlights
The Grand Challenges Scholars Program is designed to provide UD engineering students like you with the opportunity to engage in the most pressing societal concerns of our time like healthcare, security, sustainability and quality of life.
A Four-Year Experience
As a UD Grand Challenges Scholar you will engage in coursework and experiential opportunities that integrate five core educational components: 
Element 1: Hands-on project or research experience

Element 2: Interdisciplinary Curriculum

Element 3: Entrepreneurship

Element 4: Global Dimension

Element 5: Service Learning
Specialized Coursework
You will have the opportunity to participate in entrepreneurship and interdisciplinary courses, such as:
ANTH 382 - Anthropology and Business

CISC 356 - Intellectual Property in the Digital Age

ECON 350 - Economics of Entrepreneurship

ENTR/BUAD 352 - Business Launchpad: Turning Ideas into Successful Companies

LEAD 300 - Leadership, Creativity and Innovation
Resources

The Grand Challenges Scholars Program is administered by UD's College of Engineering. Here, world-class faculty, state-of-the-art facilities and well-established internships provide the tools and experiences of an unparalleled education. Cross-disciplinary training programs, collaborative research opportunities and problem-based scholarship ensure graduates are highly skilled, well trained and focused on making the world a better place for generations to come.
Frequently Asked Questions
Grand Challenges is open to freshmen admitted to any College of Engineering major.
Admitted students can access the application essay prompts through their student portal, My Blue Hen Home. Students may apply to multiple Scholars and Fellows programs, but will only be admitted to one.