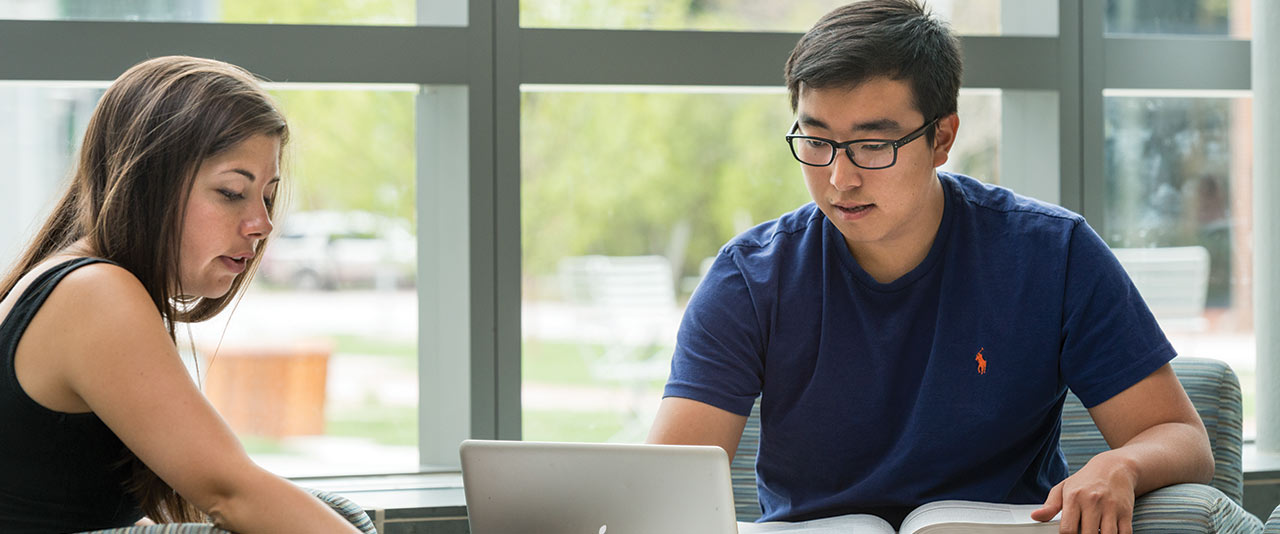 Get Ready Program
JUMP START YOUR FIRST SEMESTER
The Get Ready program is designed to prepare students for success at UD.
Coordinated by the Office of Academic Enrichment, Get Ready is a five-week program for students conditionally admitted to UD who will benefit from close advising and tutoring sessions while earning college credits over the summer.
Coronavirus (COVID-19) Update
As all courses at the University of Delaware have moved online through the end of the spring semester as well as for the Summer Session, Get Ready will also move to an online format, allowing students to participate in much of the programming previously planned.

Changes to the program are reflected below.
Start of online classes for Get Ready
JULY 12, 2021
By accepting your admission to the University of Delaware, you will automatically be registered in the Get Ready program. To accept your admission to UD and the Get Ready program, visit your student portal, My Blue Hen Home, and complete your Admissions Decision Reply Form.
Deposit deadline: May 1
THE GET READY VIRTUAL EXPERIENCE
Students in the Get Ready program will prepare for the academic rigors of UD by getting a head start on courses over the summer. Each student will be registered for two one credit classes held over a four week period hosted online, and will complete the final fifth week as a one-week on-campus program to orient students to campus and prepare them to be successful in higher education.

Students in Get Ready will:
Get a head start, earning college credits at UD

Participate in peer-led mentoring and tutoring sessions provided by highly qualified UD students

Engage in specialized classes that includes instruction provided by University of Delaware faculty and program advocates.

Build new relationships with instructors, peer mentors and fellow students
REQUIREMENTS FOR GET READY
Students are required to participate in all aspects of the program. To enroll in the University of Delaware in the fall, students must complete the Get Ready program. Successful completion is dependent on:
Attending and participating in class

Satisfying the instructor's expectations

Attending all required mentoring and tutoring sessions

Meeting at least three times with a program advocate
Continuing support will be provided to students throughout their first year.
Program Costs
TBA; more details will be posted by late April.