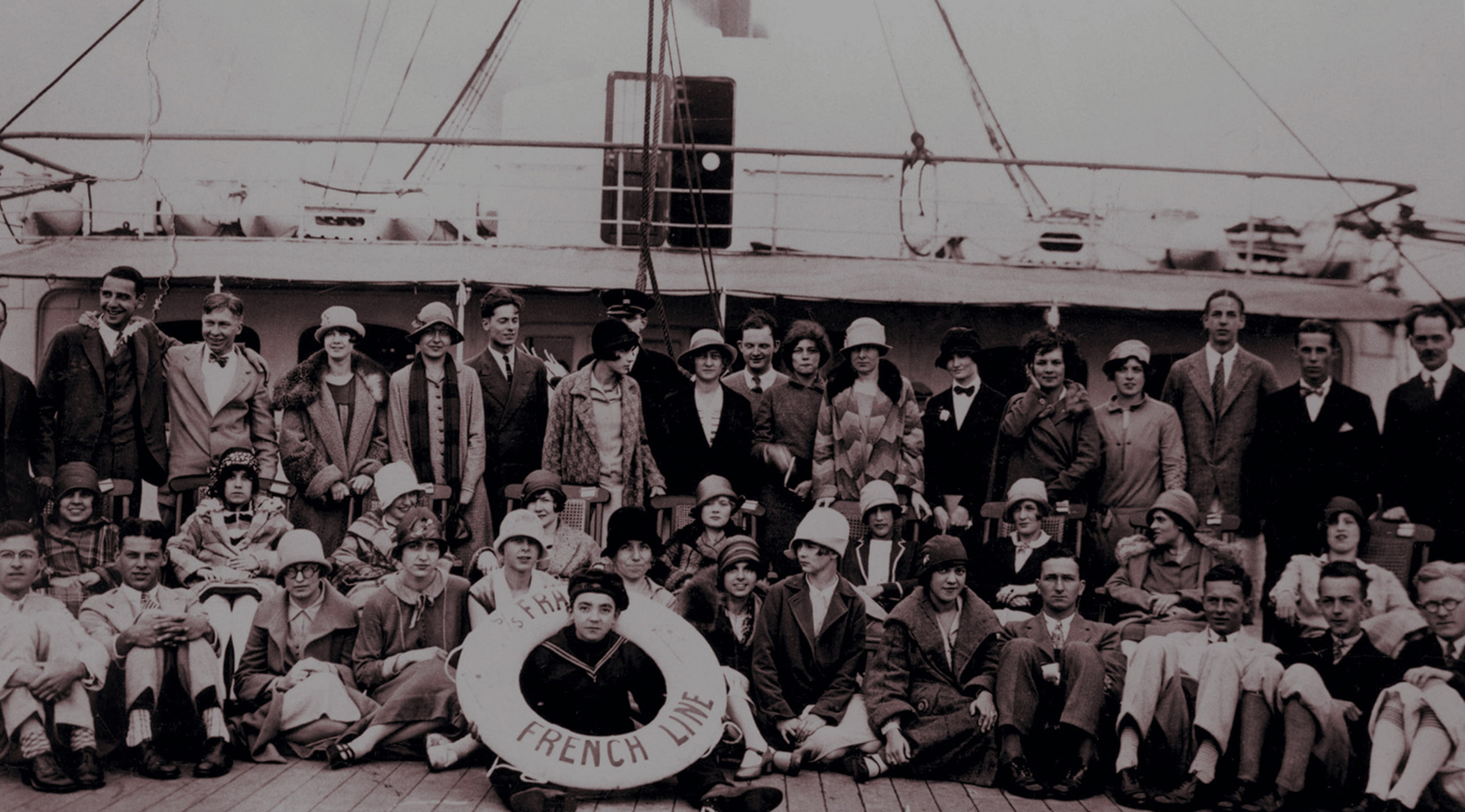 From Delaware to the World
Celebrating 100 years of study abroad
Making the world a little smaller—
and a whole lot
better

On July 7, 1923, eight eager Blue Hens embarked on a year-long adventure to France that would fundamentally change the course of international education and set the global standard for study abroad. As the University of Delaware celebrates the 100-year anniversary of its trailblazing program, read on to learn what it means to be a citizen of the world—the UD way.
Blue-and-Gold Global Citizenship
From Delaware to the World
2023 marks the 100th anniversary of UD's trailblazing study abroad program, which set the global standard for institutions of higher education.
20 Reasons Why We Love Study Abroad

The options are endless. Here are some of our favorites.


#UDAbroad100
Did You Know?
UD awards approximately $1 million in study abroad scholarships each year.




3 in 10 UD students study abroad (compared to 1 in 10 nationally).





Blue Hens once broadcast from the Eiffel Tour on a radio program about what American students gain in France.



UDairy has a study abroad-themed ice cream: "1923" (French vanilla with chocolate and salted caramel).



So many UD students signed up for study abroad in 1972, Pan American Airlines painted "Delaware Clipper" on two of its planes

Organizing UD's study abroad archive has been a 10-year (and counting) process




A descendent of one of the first study abroad participants now works at UD



CULTIVATING CITIZENS OF THE WORLD
Studying abroad can be a transformational experience, opening a world of possibilities, career pathways and personal growth. To help ensure every Blue Hen is able to participate in at least one study abroad program, please consider making a gift to support this life-changing, cross-cultural learning opportunity. Donations of any size can make a meaningful difference ($100 could buy a suitcase; $150 could cover passport fees; $200 could cover an excursion; $1,000 could buy many meals).
To learn more or make an even greater impact, contact Ruth Rosenberg at ruthr@udel.edu or 302-831-6993.