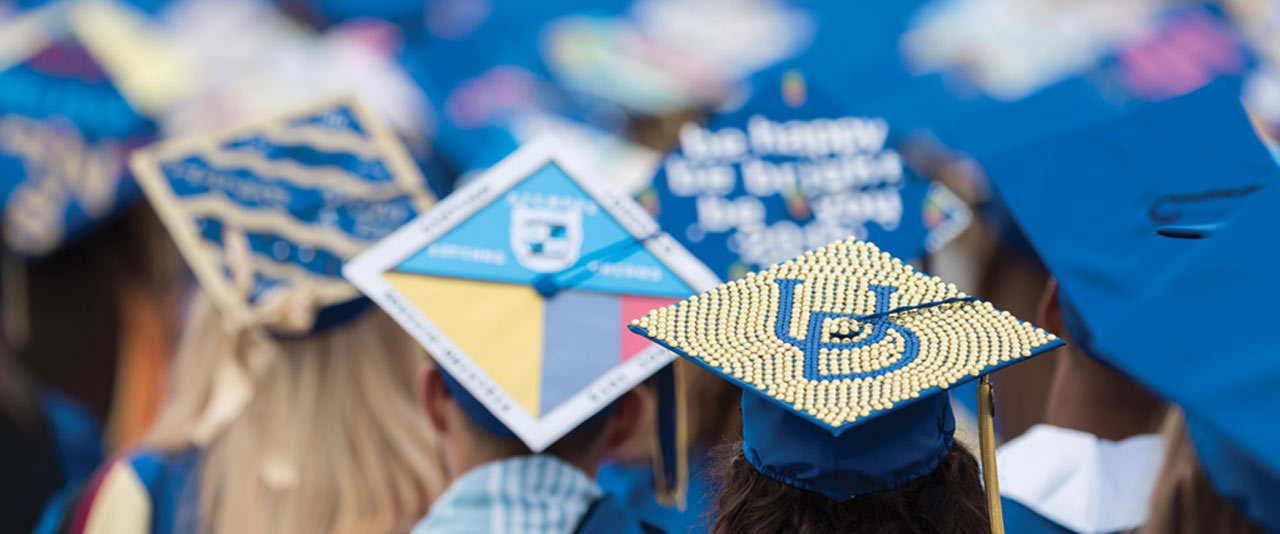 Financing Your Degree
College is an investment in both time and money. At the University of Delaware, we guarantee you an excellent education at a great value. We work hard to keep our tuition affordable while maintaining the highest of academic standards. The University of Delaware is annually recognized as one of the best values in higher education for our academic quality and cost.
Applying for financial aid is one of the most misunderstood - yet important - parts of the admission process
How do I apply for financial aid?
When should I complete the FAFSA?
File the FAFSA by January 15 for to ensure timely notification of your financial aid package. The federal government awards roughly $150 billion annually to college students through need-based grants, loans, and work-study funds. In addition to determining your eligibility for federal student aid, the University of Delaware uses the FAFSA when distributing grants. Check with your individual state about filing deadlines as state funding is limited in some instances and may have separate deadlines.
When will I learn my financial eligibility?
The University of Delaware will notify students of merit scholarships approximately two weeks after their admission decision is released. Full financial aid awards, including eligibility for need-based grants and loans, will begin being available to admitted students starting late January. If you are admitted after January, you will receive your financial aid package approximately two weeks after your admission decision is released as long as your FAFSA is on file at time of admission.
Remember: Completing the FAFSA is essential for securing most types of financial aid for college. In addition to federal grants and loans, the University of Delaware and various states and scholarship programs use the form to assess eligibility for their aid programs.
How do I appeal for more aid as an incoming freshman?
Need-based grants: The University determines need-based grant eligibility from information you supply on your Free Application for Federal Student Aid (FAFSA). In order to review an appeal for need-based grants, your family must document that your financial situation has changed since submitting the FAFSA, or that the FAFSA does not truly reflect your financial strength. Students who would like to submit a need-based appeal may contact us at www.udel.edu/askSFS. Select "Appeals" as the category and "Financial Hardship (PJ EFC)" as the subcategory. Please note that need-based appeals require supporting financial documentation and may not result in additional aid eligibility. Given the processing time for these appeals, admission decisions should be based on the current financial aid offer. Need-based appeals will be reviewed after the May 1 admission-decision reply date.
TUITION AND FEES
| | Delaware Residents | Out-of-State Residents |
| --- | --- | --- |
| Tuition | $11,870 | $31,860 |
| Room (standard double) | $7,462 | $7,462 |
| Board | $4,870 | $4,870 |
| Health Services Fee | $454 | $454 |
| Comprehensive Student Fee | $598 | $598 |
| Student Center Fee | $238 | $238 |
| Total | $25,492 | $45,482 |
*New rates are released every July. Optional Winter & Summer Sessions are charged separately. Actual rates for room vary for different housing arrangements. Amount shown is standard rate for first-year double room.

Scholarships for Prospective First-Time Undergraduate Students
Our aim is to make a UD education affordable to all qualified residents of our state. Under our Commitment to Delawarean's Program we pledge to ensure financial aid is available to meet the full demonstrated financial need — up to the cost of in-state tuition, fees, a stipend for books, and on-campus room and board — of all Delawareans who file the Free Application for Federal Student Aid (FAFSA) by the deadline. Understanding how important it is to leave college with as little debt as possible, our goal is that no student will have loans in excess of 25% of the cost of a 4-year education.
This means a qualified student can attend the University with the assurance that their family will not be asked to contribute more than their Expected Family Contribution (EFC) as determined by the FAFSA. While students are asked to invest in their education by borrowing 25% of costs in loans each year (or pay if they decline to borrow). Our goal is to ensure that students graduate with debt that is manageable and the earning potential from their bachelor's degree far outweighs, over time, what they are responsible to pay back. The University commits grants and scholarships, as listed below, will be made available to cover their remaining financial need.
For an individualized estimate of the financial aid you may expect from the University, please refer to our Net Price Calculator.
The University of Delaware offers a variety of grants and scholarships (money that does not have to be repaid) to students during the admission process. A separate application is not required and all first time non-resident students are reviewed for these merit scholarships based upon all materials and information supplied with the application for admission.
The below provides general guidelines. Final offers may differ per student based on their unique combination of academic credentials. For a more individualized estimate of the financial aid award, including additional need-based estimates you may expect from the University, please refer to our Net Price Calculator.