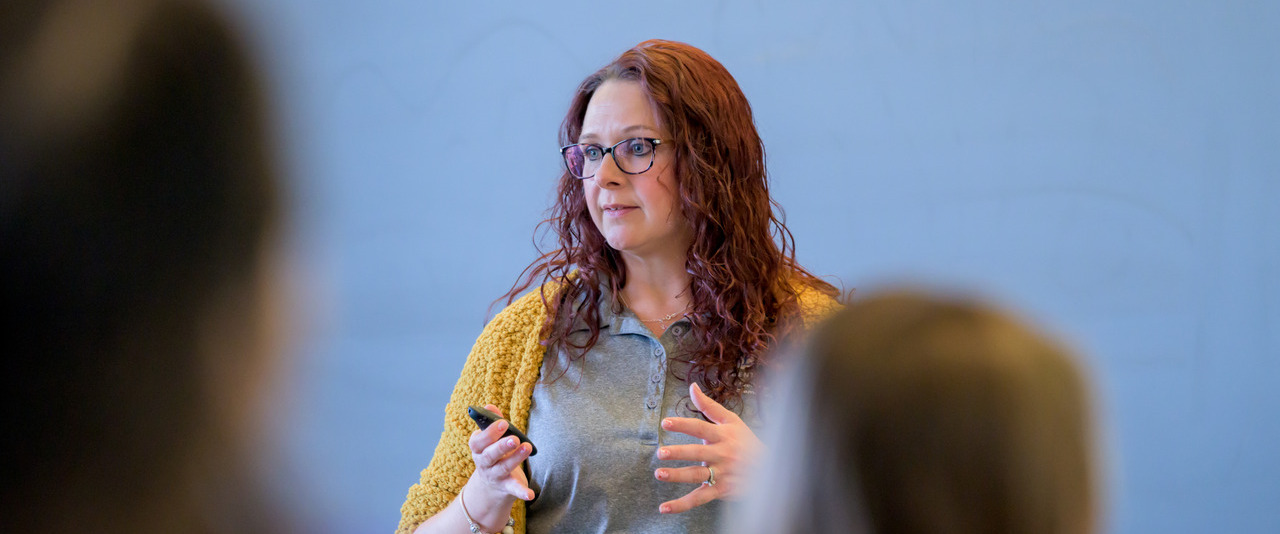 Workshops and Outreach
Student Wellbeing offers a variety of programs and outreach services, including peer- or staff-led educational programs, "Ready-to-Go" program kits, event support, resource tables and tours of the Wellbeing Center. Please submit your request two weeks in advance of your desired date.
Types of Outreach Services Available
Peer-Led Programs
We have a variety of peer-led programs provided by trained students for your classroom, Registered Student Organization (RSO), chapter or group needs. In general, these programs take 45–60 minutes and cannot be reduced into a 20-minute time frame. Most of these programs are ideal with 50 people or less.
Staff-Led Programs
Our staff led programs are available for your classroom, Registered Student Organization (RSO), chapter or large group needs. We offer programs that can be tailored to suit your specific classroom needs, as well as the needs of large groups (such as sorority or fraternity chapters or athletic teams).
"Ready-to-Go" Program Kits
We have a selection of programs available to download for an instructor, RA or other group leader to present to students in a virtual or in-person format. Once you complete the program request form, you will receive a link to the program materials including a facilitation guide. All programs are designed to have interactive components to maximize student participation. Our staff and students are not available to present these programs, and by using these materials, you agree to present them without modification to your intended audience (and no additional audiences) and to give credit to Student Wellness and Health Promotion for the creation of the programs. These programs are available to request 24/7/365.
Event Support for Sensitive Topics
Support of Survivors (SOS) Peer Educators provide audience support at campus events which discuss sexual misconduct, sexual assault and relationship violence. Some attendees may have a strong emotional reaction to the content and wish to speak with an advocate. If you are planning an event that will focus on these topics, you can request that SOS provide advocates to be present during the event in case audience members would like support.
Outreach Services Available by Request
Please reach out to us through our form if you have a custom program request, or you'd like to discuss program accommodations or concerns.
Program Topics and Descriptions
General Wellbeing Programs
30 minutes or 50 minutes
Delivered by Wellbeing Staff
This group tour is perfect for a class or group who wants to get to know the Wellbeing Center and all the amazing services offered here. You can extend the tour to also include an overview of the services offered by the Student Wellbeing units.
30 minutes
Ready-to-Go Program for All
Participants will learn about the services offered by the Student Wellbeing Units as well as the fees associated with these services. In particular, the vast majority of services offered come at no additional cost to full-time undergraduate students and graduate students taking 9 credits or who are on contract.
Alcohol and Substance Use
Sex Jeopardy and How to Use a Condom
Ready-to-Go Program for All
In this program, students will participate in an interactive game of "Sex Jeopardy", which will educate them how to properly apply an external (for a penis) condom and dental dam. Students will learn further information about safer sex and should be able to identify at least one campus resource related to safer sex by the end of the program.
Sexual Misconduct Prevention and Advocacy