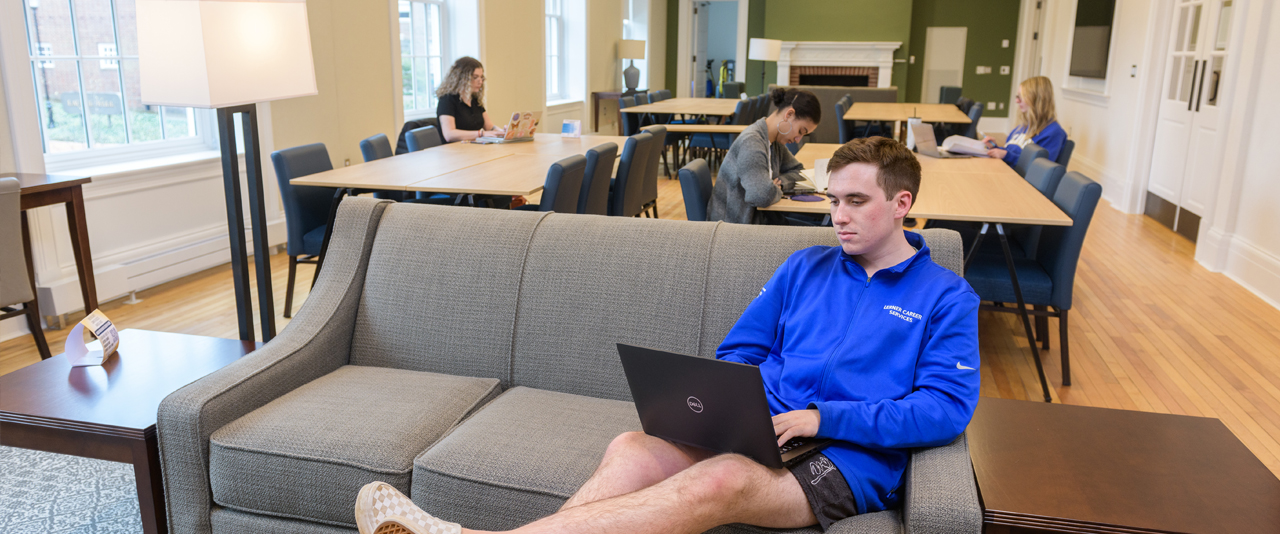 About Student Wellbeing
Our Mission
Our comprehensive wellbeing services strive to empower each and every student to gain knowledge, access resources and make healthy choices to pursue optimal health and quality of life.
Send us your feedback!
Student Wellbeing units are interested in your feedback to help us improve our services. The more information you can provide, the more we are able to address concerns and issues. This feedback form will be read about once weekly.
If you have immediate concerns about your experience, please call 302-831-2226.
View our 2023 New Student Orientation presentation
Learn more about the services provided by Student Wellbeing
The University of Delaware has earned the highly regarded Campus Prevention Network (CPN) Seal of Prevention for our best-in-class digital prevention and wellness programs.
The CPN Seal represents the highest standard for online prevention education, with a rigorous set of criteria to ensure we are making a measurable impact across the critical areas of sexual assault, alcohol and drug misuse, mental health, and diversity and inclusion. Only 12% of colleges and universities in the country achieved this recognition.
Learn more about the Campus Prevention Network Seal.
Center for Counseling and Student Development (CCSD)
CCSD is a nationally accredited counseling center that serves as the mental health hub of the university, providing triage services, promoting navigation of both on- and off-campus resources, delivering a variety of mental health services, conducting outreach trainings, and offering consultation to parents, faculty and staff.
CCSD is staffed by an interdisciplinary mental health team and hosts a robust nationally accredited training program for future mental health professionals. Staff are specialists in mental health problems and developmental issues particular to emerging adulthood.
CCSD is accredited by the International Associate of Counseling Services, Inc.
Phone: 302-831-2141
Fax: 302-831-2148
Student Health
Services (SHS)
 
SHS is the primary undergraduate and graduate student healthcare unit on the UD campus. With a focus on primary care, SHS provides in-person and telehealth services, averaging 46,000 patient visits per academic year.
Partnering with students and staff, SHS enhances the development of personal and social responsibility and fosters safe, healthy, inclusive and supportive communities at UD.
SHS engages with all aspects of the University community to encourage student success, cultivate knowledge and provide Blue Hens with the services, care and skills to make healthy choices.
Student Wellness and Health Promotion (SWHP)
SWHP provides services to support students' behavioral and emotional wellness, and helps students evaluate options for maintaining healthy lifestyles through prevention, intervention and education.
To help students develop their wellness foundation through education and practice, we provide guidance through large-scale events, small group workshops, in-class presentations, reading materials and online activities. Robust content equips Blue Hens for individual and community wellness.
SWHP builds and maintains diverse partnerships with on- and off-campus resources, while working to engage all members of our UD community to make this campus a healthier, more well place to be.
Staff Directory
Center for Counseling and Student Development
Student Wellness and Health Promotion