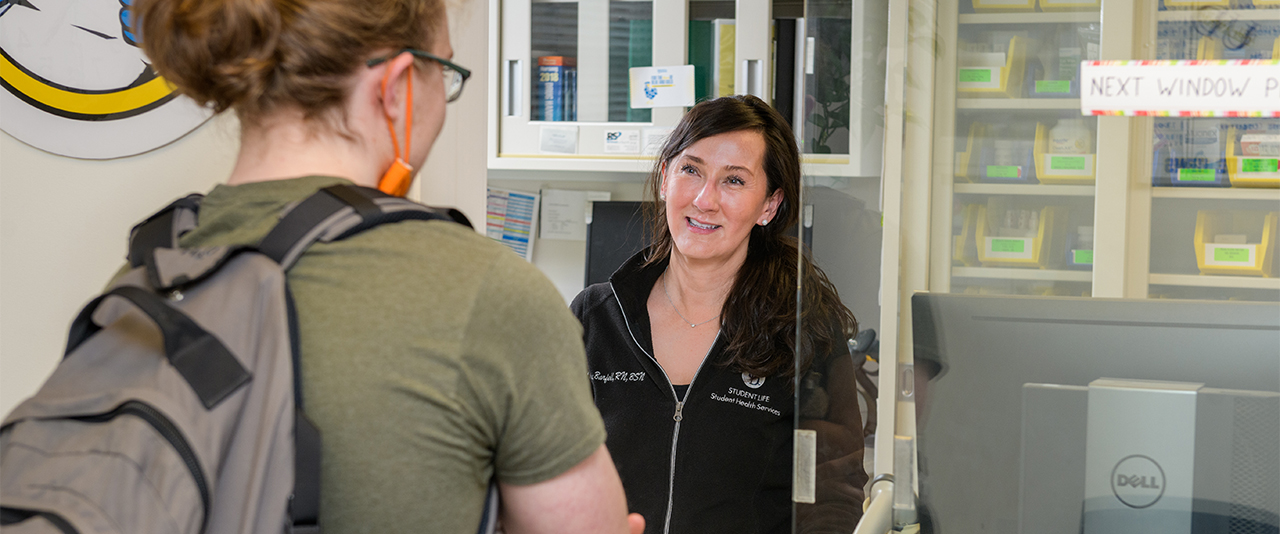 Location:
Medical Dispensary
Student Health Services
Laurel Hall, Room 133
282 The Green
Fall and Spring Hours:
Monday–Friday
8:30 a.m.–12 p.m. and 1–4:30 p.m.

Phone:
302-831-2226, Option 0
Medical Dispensary
For students' convenience, a variety of over-the-counter medications, contraceptive products and general products may be purchased at the Student Health Services (SHS) Medical Dispensary. Additionally, the dispensary can fill a limited amount of prescriptions written by our staff practitioners. (SHS prescriptions can also be filled at local pharmacies.)
The dispensary accepts payment via credit, debit, FLEX dollars, Google or Apple pay.
Available Medications and Supplies
Allergies
Benadryl
$6
Flonase
$15
Zaditor Eye Drops
$13
Zyrtec (30 tabs)
$7
Congestion/Cough/Sore Throat
Afrin Nasal Spray
$7
Cough/Sore Throat Lozenges
$7
Mucinex D
$18
Mucinex DM
$20
Ocean Nasal Spray
$5
Robitussin DM
$10
Sudafed 30mg
$11
Ear Care
Debrox Ear Wax Removal Drops
$9
Eye Care
Nature's Tears
$12
Zaditor Eye Drops
$13
Gastrointestinal
Colace
$7
Imodium
$14
Miralax
$13
Mylanta
$8
Pepcid
$11
Prilosec
$11
Miscellaneous Medical Supplies
Thermometer
$7
Pulse Ox
$23
Peak Flow Meters
$21
Band-Aid
$6
Pain/Fever
Advil/Ibuprofen
$6
Tylenol
$6
Sexual and Reproductive Health
Condoms, Trojan (12 pack)
$11
E-Contra One Step (Plan B - Emergency Contraception)
$12
Iron Tablets (Ferrous Sulfate)
$10
Pregnancy Test
$8
Urinary Pain Relief
$7
Skin
Bacitracin Ointment
$6
Calamine Lotion
$8
Hydrocortisone Creame
$7
Lotrimin Antifungal Cream
$7
Zinc Oxide (Desitin)
$7
Please Note: Availability, prices and sizes are subject to change without notice.