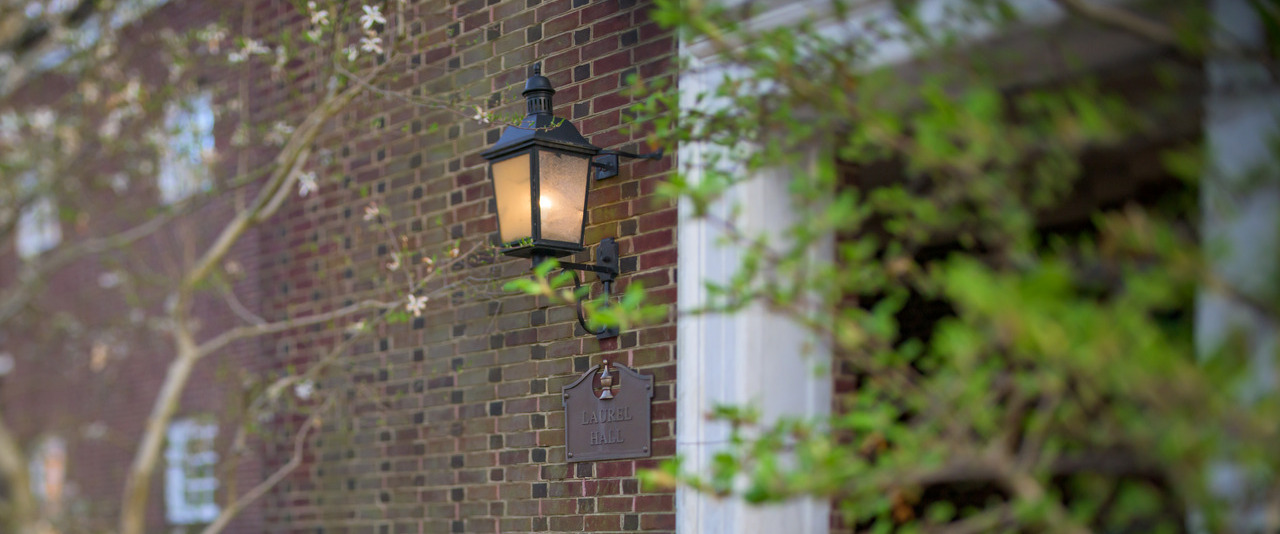 Wellbeing Fee
Most services are covered by the UD Wellbeing Fee, which is a mandatory University fee that is automatically charged to all full-time students in the fall and spring semester, as well as Winter Session if enrolled in a class.
In addition to in-person services, the wellbeing fee covers 24/7 access to virtual mental health support with TimelyCare.
Part-time students, postdoctoral students and visiting scholars are not automatically charged this fee and can elect to pay the wellbeing fee in any semester to access the same health services. Additionally, current students who are not enrolled in a summer class can elect to pay a reduced wellbeing fee to access health services at that time.
What's covered by the UD Wellbeing Fee?
See the chart below for a full list of what is included with the wellbeing fee. Any services not included are submitted to the student's health insurance plan or billed to their student account.
Covered by the wellbeing fee
No additional cost, no copay, no insurance utilized.
All consultation, short-term counseling, group therapy and psychiatric services, provided by the Center for Counseling and Student Development.
All victim advocacy services, substance misuse and recovery counseling, and education programs, provided by Student Wellness and Health Promotion.
Most medical services, provided by Student Health Services:

Routine health visits (chronic medical visits)
Physicals
Acute visits (illness or injury)
Nutrition Consultations
Travel visits
On-site testing (Rapid strep, strep culture, flu, COVID, monospot, CBC, STI testing, HIV, pregnancy tests, urinalysis, urine microscopic, wet mount)
Not covered by the wellbeing fee
Additional cost, copay or insurance claim may apply.
Medications – prescriptions, OTC, medical supplies – some prescription plans accepted
Additional lab services sent to a reference lab (LabCorp / Quest) – some insurances accepted
X-ray – some insurances accepted
Immunizations, allergy injections, special injections and Tuberculosis testing – some insurances accepted
Student Health Services (SHS) is in-network with most non-Medicaid, non HMO-EPO Highmark, Blue Cross, Aetna and Cigna plans. Itemized receipts are provided for out-of-network plans for any services not covered by the wellbeing fee. The majority of services at SHS are covered by the wellbeing fee and do not utilize a student's health insurance plan.
All students can use SHS, regardless of their health insurance plan.
Health Insurance
All students are required to have health insurance, and to upload their medical and prescription insurance cards to the Insurance Card section of the UD Health Portal.
All students can use Student Health Services. regardless of their health insurance plan.
UD offers a Student Health Insurance Plan (SHIP) for students through Highmark / University Health Plans, or you can opt to keep your own health insurance plan. We encourage you to compare your current coverage (particularly out-of-state coverage) with the coverage offered through SHIP. If you elect not to enroll in SHIP, you must submit a waiver. If no waiver is received, you will be automatically enrolled in SHIP. More information about the health insurance plan, including coverage, premiums, waivers, deadlines and contact information is available at universityhealthplans.com/ud.
Student Wellbeing does not manage the health insurance plan. Please visit the contact information in the website above with any questions.
Allergy injections and immunizations are also available to University of Delaware faculty and staff on a fee-for-service basis through their health insurance plan.
Understanding Prescription Insurance Plans
Prescription Plans and Medical Insurance Are Different
If you would like to fill a prescription at the UD Dispensary, you will need to provide documentation of your prescription plan. A medical insurance card does not typically contain the proper prescription plan insurance information. The Dispensary requires four pieces of necessary information to fill your prescription:
RxBin - the Bank Identification Number routes a claim towards the right insurance
RxPCN - the Processor Control Number further narrows the claim to the specific insurance
ID - the member's designated identification number
RxGrp - the prescription group number denotes which group plan the member ID falls under
If the insurance card does not have Rx or RxBin somewhere on the card, then the card most likely is not your prescription card.