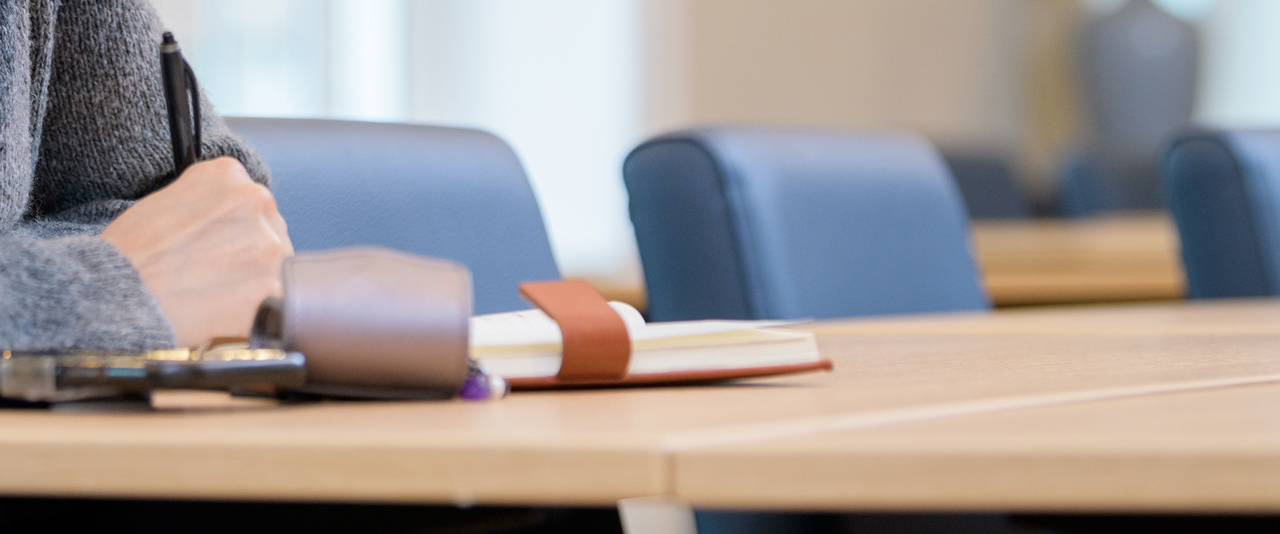 Location:
Center for Counseling and Student Development
Warner Hall, Suite 201
280 The Green
Hours:
Monday–Friday
8:30 a.m.–4:30 p.m.
Last appointment taken at 4 p.m.
Phone:
302-831-2141
Psychiatric Services
The Center for Counseling and Student Development's (CCSD) team of psychiatrists and advance practice nurses works closely with our therapists to help determine whether medication can be a useful addition to psychotherapy for students suffering from a variety of conditions, such as mood, anxiety and attention/learning disorders.
Initial appointments with psychiatric staff are by referral from CCSD staff only. When appropriate, providers can prescribe and monitor the use of psychotropic medications for students receiving psychotherapy through CCSD.
Eligibility
Psychiatric services are limited to students in ongoing treatment with a CCSD psychologist.
Students in therapy with an off-campus provider cannot receive psychiatric care through CCSD. We encourage you to speak with your therapist about options for psychiatric care in the community or to make an appointment with our Care Coordinator.
Students not currently in treatment who would like to be seen at CCSD for medication management must first attend a triage meeting with a CCSD clinician. Staff will determine whether your needs will be best met at CCSD or elsewhere, and then proceed with the necessary referrals.
Students requiring longer-term or more specialized psychiatric and/or psychotherapeutic care than CCSD can provide will be referred to appropriate services off campus.
Psychiatric services are covered by the Student Wellbeing Fee. Students will pay separately for any medications and/or laboratory tests prescribed.
Option 1
Your current provider can continue to provide your medications; most can be called in or electronically submitted to a Delaware pharmacy. You will likely need to continue periodic visits with this provider to monitor the medication.
Option 2
Find a local, off-campus provider. Your current doctor may be able to assist you, or you can call CCSD for a referral. 
Option 3
The option to transfer your medication monitoring to CCSD may be limited because we see a high demand for services, offer short-term care, and recognize that medication can be a helpful supplement to psychotherapy, but is not sufficient as a sole treatment.
Before eligible students meet with a CCSD psychiatrist, they must provide access to records of past psychiatric treatment and meet with a psychologist for a triage appointment to determine concurrent individual or group psychotherapy.
Ensure that your current provider continues your medication and retains responsibility for your treatment until you have completed your initial evaluation with a CCSD psychiatrist. CCSD cannot write prescriptions until this process is complete.
To transfer your records, sign a release of information form at your current provider's office, and have records mailed or faxed to
Psychiatric Services
Attn: Records Review
280 The Green, Warner Hall, Room 230
Newark, DE 19716
Phone: 302-831-6450
Fax: 302-831-2148
CCSD may prescribe ADHD medications for students who provide documentation according to our ADHD Documentation Guidelines to their triage appointment.
Prescription refills of stimulant medication prescribed for ADHD will be provided during in-person monthly visits only, in accordance with Delaware state law. Duplicate prescriptions for lost or stolen medication will not be provided.
Concurrent psychotherapy may be recommended for students being medicated for ADHD, though it is not required. It is also strongly recommended that students with ADHD utilize services offered by the Academic Enrichment Center.
Prescription refills are provided during scheduled follow-up visits with your psychiatrist. If your prescription will run out before your next scheduled visit, please call CCSD at 302-831-8992 during business hours (M–F, 8 a.m.–5 p.m.) to request a refill. Prescription refills cannot be provided outside of business hours.