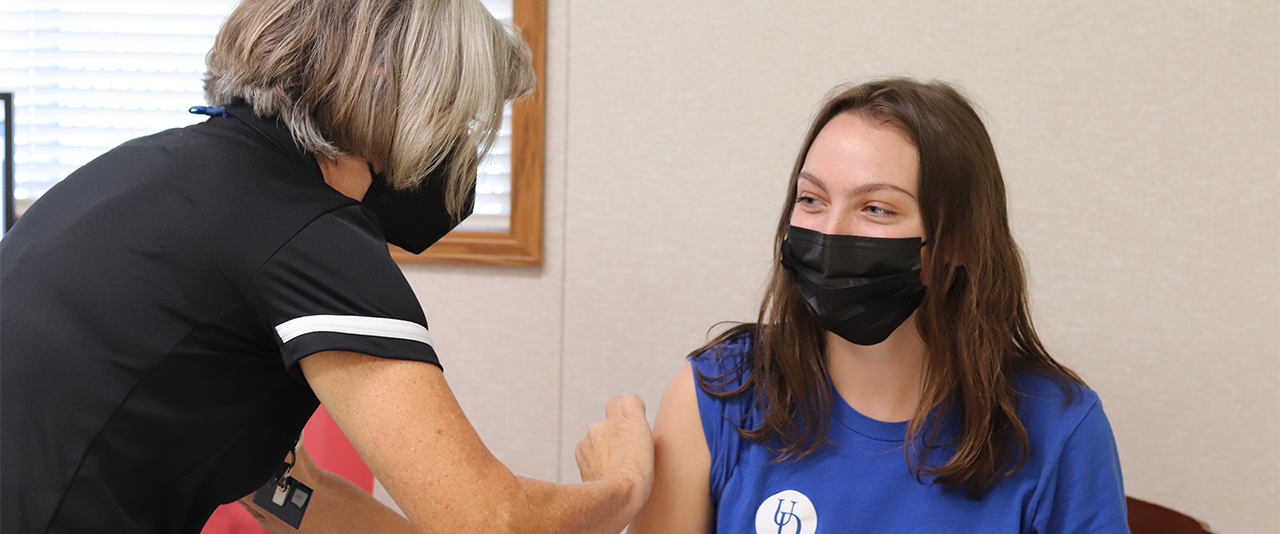 Vaccine Clinics
Flu shots and Covid-19 boosters will be available at four campus clinics in fall 2023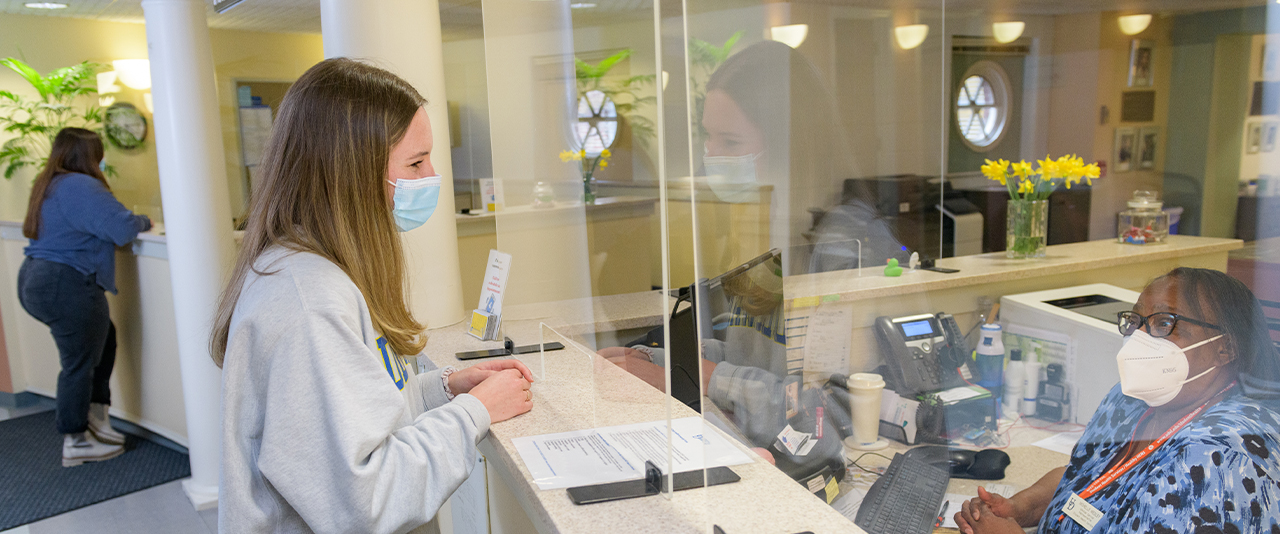 Location:
Student Health Services
Laurel Hall
282 The Green
Fall and Spring Semester Hours:
Monday: 8:45 a.m.–5 p.m.
Tuesday: 8:30 a.m.–5 p.m.
Wednesday: 8:30 a.m.–5 p.m.
Thursday: 9:30 a.m.–5 p.m.
Friday: 8:30 a.m.–5 p.m.
Phone:
302-831-2226
Medical Services
Student Health Services provides a full range of primary care, treatment and referral services, as well as related health education programs. All programs and services are aimed at maintaining the physical and emotional wellbeing of UD students.
If you need assistance outside of operating hours, call 888-258-3428 for free medical consultation with licensed registered nurses and physician backup.
In addition to the services listed below, Student Health Services also provides services on the UD Lewes Campus.