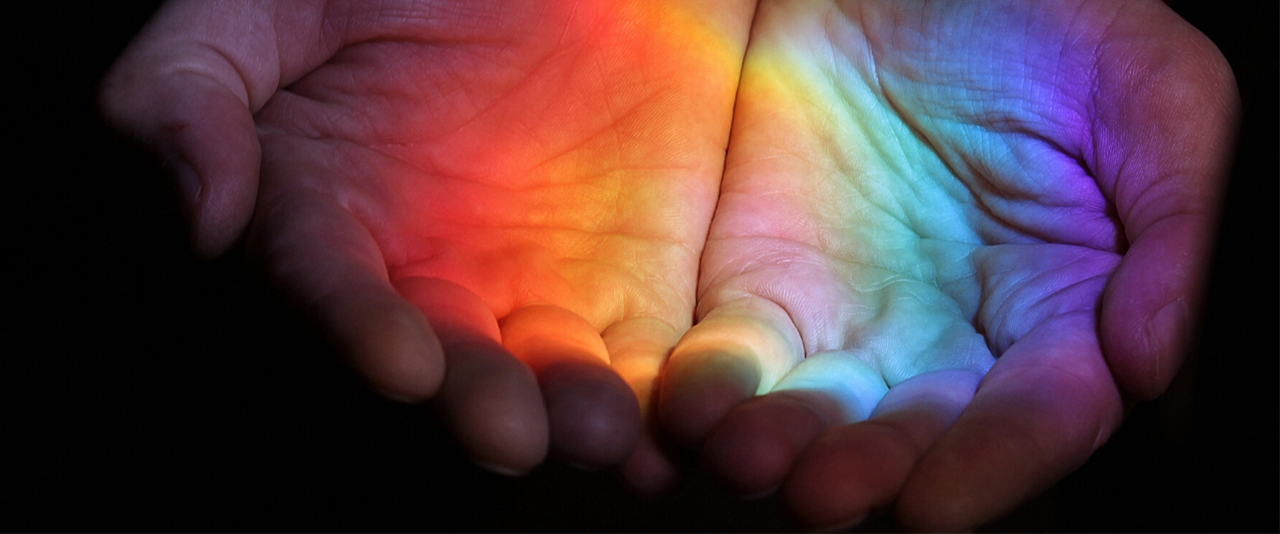 LGBTQ+ Health
Student Health Services (SHS) is committed to providing students of all genders, gender identities and sexual orientations with a safe space to access healthcare that meets their individual needs.
Student Health acknowledges that LGBTQ+ students have many of the same healthcare needs as any other student, but also may have some unique healthcare needs or concerns related to their LGBTQ+ identity. SHS wants all students to have access to care that is inclusive, equitable and supportive of all gender identities, gender expressions and sexual orientations.
SHS has enacted a centralized check-in process that protects patient privacy, improves patient safety and enhances efficiency.
Update Your Profile
Students can update their profile in the UD Health Portal, to ensure the Electronic Medical Record (EMR) displays students' chosen name, pronouns and gender identity. Your UD Health Portal is only accessible via your UD username and password. Make sure you keep this password private to ensure your confidentiality. Your name, pronouns and gender identity will also appear in your Electronic Medical Record, which is only accessible by UD Student Wellbeing professional staff. This information is protected by patient privacy laws and is not shared across any other areas of the University.
Feedback
SHS actively solicits feedback from patients. All patients will receive a link to an anonymous survey regarding their medical appointments to provide feedback on their patient experience, with an opportunity to provide contact information for further discussion, if desired.
Questions?
If you have any questions or concerns about scheduling care, you can contact the LGBTQ + Health Ally team via "Messages" on the UD Health Portal, who can assist you with scheduling appointments at SHS or provide referrals to LGBTQ+ friendly services both on and off campus.
LGBTQ+ Resources
The University of Delaware has on campus and local resources to support LGBTQ+ students:
Health Resources
General UD Resources
Health Services for LGBTQ+ Students
LGBTQ+ Health Ally Team
Access the LGBTQ+ Health Ally team by logging into the UD Health Portal and clicking on messages to send them a secure message or by calling Sexual & Reproductive Health Services at 302-831-2226, Option 2 and asking to speak with an LGBTQ+ Health Ally.
Counseling Services
The Center for Counseling and Student Development (CCSD) has a Care Coordinator that can assist with connecting students to mental health resources for specific needs and identities. Students can drop in to CCSD during open hours.
CCSD also offers "Lavender Chats," a support group for LGBTQ+ students. Lavender Chats provides a safe space to connect with others and seek support with relationships, coming out, and exploring sexual orientation and gender identity. Email Katie Bekkeli, PSYD, LP, ABPP at bekkelik@udel.edu for more information.
Health Services
SHS can administer and prescribe maintenance hormone therapy injections. SHS does not provide initiation of hormone therapy or surgical letter-writing at this time, but can provide referrals to local providers who offer these services.

SHS offers inclusive routine health exams for LGBTQ+ students, routine labs for gender-affirming care, HIV testing, prescriptions for PrEP and PEP, STI testing and other services. SHS provides referrals to off-campus providers for additional gender-affirming care services (initiation of hormone therapy, surgical procedures, voice therapy and other services).
The University Health Plan through Highmark offers resources to support LGBTQ+, trans and non-binary transgender students in navigating healthcare services including gender-affirming care.