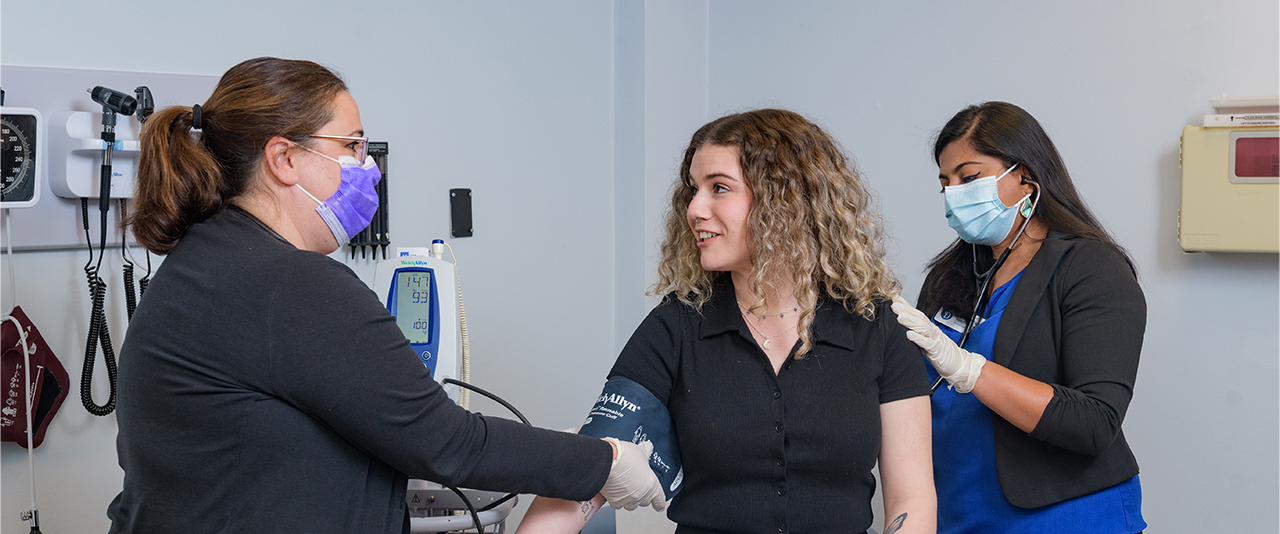 Location:
Student Health Services
Laurel Hall
282 The Green
Fall and Spring Hours:
Monday: 8:45 a.m.–5 p.m.
Tuesday: 8:30 a.m.–5 p.m.
Wednesday: 8:30 a.m.–5 p.m.
Thursday: 9:30 a.m.–5 p.m.
Friday: 8:30 a.m.–5 p.m.
Closed noon–1 p.m. daily
Phone:
302-831-2226, Option 0
Primary Care
Primary Care at Student Health Services (SHS) focuses on the diagnosis and treatment of acute and chronic conditions, patient education, disease prevention, health promotion and health maintenance. Our primary care providers are physicians and nurse practitioners who specialize in family medicine, internal medicine and pediatrics. All SHS Primary Care appointments are covered by the UD Wellbeing Fee.
Primary Care Services
Physicals (for general wellness or for clearance for work, volunteering and/or education)
Management of chronic medical conditions (hypertension, asthma, thyroid disorders, migraines, acne, etc.)
Illnesses (respiratory infections, urinary tract infections, abdominal pain, rashes, allergies, etc.)
Injuries (concussions, joint injuries, lacerations, animal bites, etc.)
Procedures (abscess drainage, skin biopsies, foreign body removal, laceration repair, etc.)
Acupuncture
Smoking or vaping cessation
Wart clinic (treatment of warts, molluscum and other skin lesions)
Travel consultations (including prescriptions for travel vaccines and malaria prophylaxis)
Free condoms
Mental health services (depression, anxiety, panic attacks, ADD, ADHD, etc.) are provided by the Center for Counseling and Student Development