Doctoral Internships and Other Training Opportunities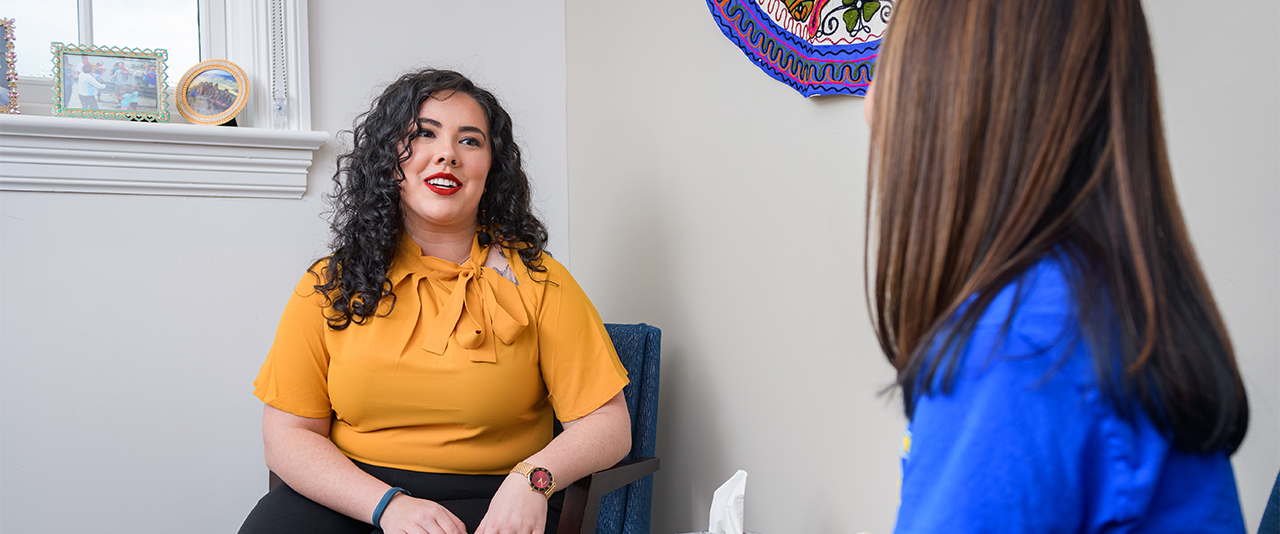 Doctoral Internships and Other Training Opportunities
Fully accredited by the International Association of Counseling Services, Inc., the Center for Counseling and Student Development (CCSD) is dedicated to training high quality practitioners. In addition to their APA-accredited pre-doctoral internship, CCSD offers externship opportunities for individuals in the process of completing their master's or doctoral degrees.
APA-Accredited Doctoral Internship in Health Service Psychology
The doctoral internship at the University of Delaware is designed to provide supervised experience in individual and group counseling, consultation, student development programs, career development services and practicum supervision. Candidates must be enrolled in an APA or CPA accredited doctoral program in counseling, clinical or closely related area of psychology.
Application/Selection Procedures
To apply for the doctoral internship in health service psychology, please provide the following via APPIC's online application process:
A completed APPIC Application for Psychology Internship (APPI) available at the APPIC website.
A cover letter of interest that describes your experience and interest which make you a good match with our site. This is a good place to explain what your goals are for internship.
A current vitae.
Official transcripts of academic records of all graduate work.
Letters of recommendation by three persons who have observed the candidate's academic and applied performance. We prefer two from supervisors familiar with your most recent clinical work (within the last year or so).
Deadline
Wednesday, November 1, 2023
2023-2024 Interns
(left to right)
Janessa Brown, MS
Allison Coyne, MA
Sherri Brunner, MA
Ron Chau, MA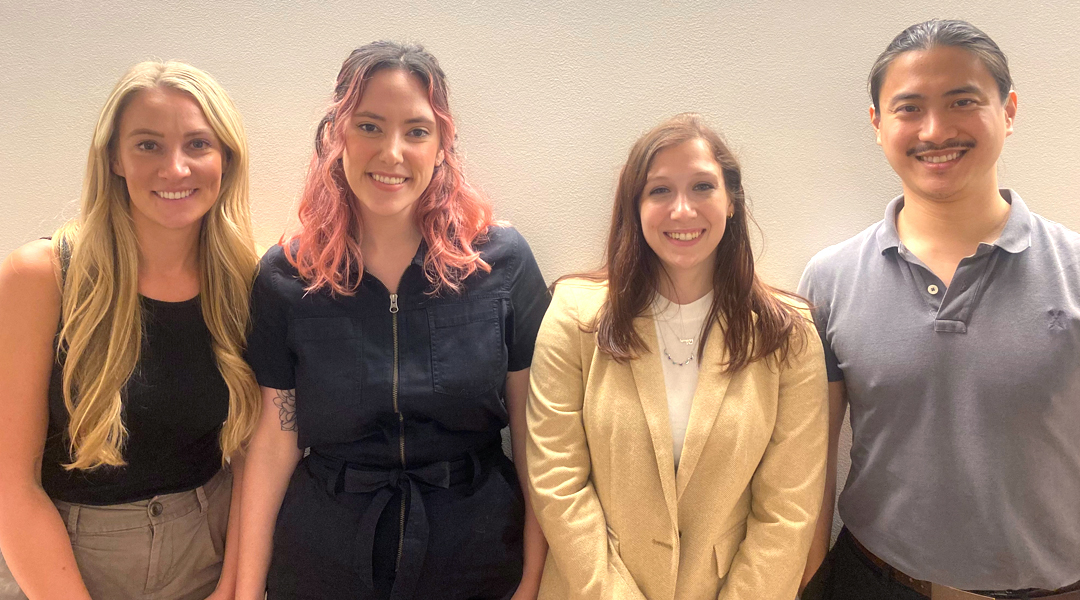 Externship Opportunities
Application/Selection Procedures
Applicants should submit the following materials:
Cover Letter
CV
Transcripts from graduate work
Two letters of reference (at least one from a clinical supervisor)
If you have questions, please contact Brad Wolgast, Ph.D. CBSM, assistant director of training at bradw@udel.edu.
Deadline
Monday, January 15, 2024