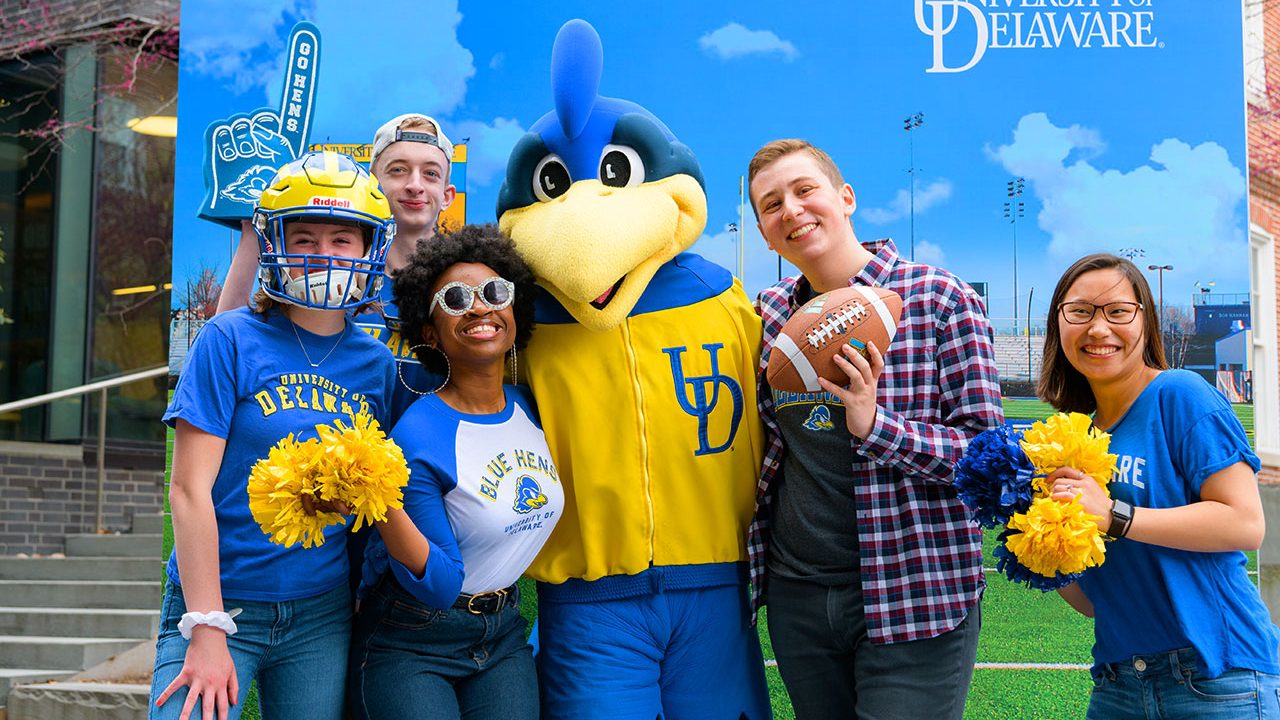 New Beginnings, New Ideas
There are more than 1,500 transfer students at the University of Delaware. Over half are Delaware residents, others come from as far away as China. No matter where you're transferring from, UD will transform your passion into success.
When you step on our campus, you will find an intellectual home where our award-winning faculty are dedicated to nurturing your ideas. Whether your interests lie in the arts, sciences, business or the humanities, our students and faculty are eager to collaborate on projects that make an impact, that advance knowledge, that change the world.
Resources for Transfer Students
The University of Delaware provides support and services to students who are transferring to campus via a number of pathways. UD has a range of offices and staff who are committed to assisting transfer students throughout their experience as a Blue Hen.
If you are an international transfer student, please set up an appointment with Erin Bastein from our international admissions team.
Important Dates and Deadlines
Spring Application Priority Deadline: Nov. 1
Fall Application Priority Deadline: May 1
Transfer applicants are evaluated and notified by mail on a rolling basis beginning October for spring applicants, and beginning January for fall applicants. Beginning these months and once all materials are received, applicants will hear from the admissions office in about 6-8 weeks.* The admissions office will email you if you need to submit current semester final grades or other pertinent items (audition, portfolio) before an admissions decision can be made.
*Decisions for majors in the College of Engineering may take additional time since space availability needs to be determined at the end of each semester.
Pursue Your Passion
At UD we have over 150 majors, over 100 minors and over 50 bachelor's plus accelerated master's degree programs (4+1 programs). That's a lot of options, giving you the ability to customize your education. We've made it easy for you to compare majors and get an idea of what each of your four years at UD will look like by using our Major Finder.
Graduate Into Greatness
UD alumni have gone on to become TV personalities, NFL coaches, doctors, lawyers, engineers, artists and writers … even the president of the United States. We make sure our students leave campus on the right path to find their dream job. And the numbers bear that out. 97% of 2021 bachelor's degree graduates are employed or pursuing further education within six months after graduation.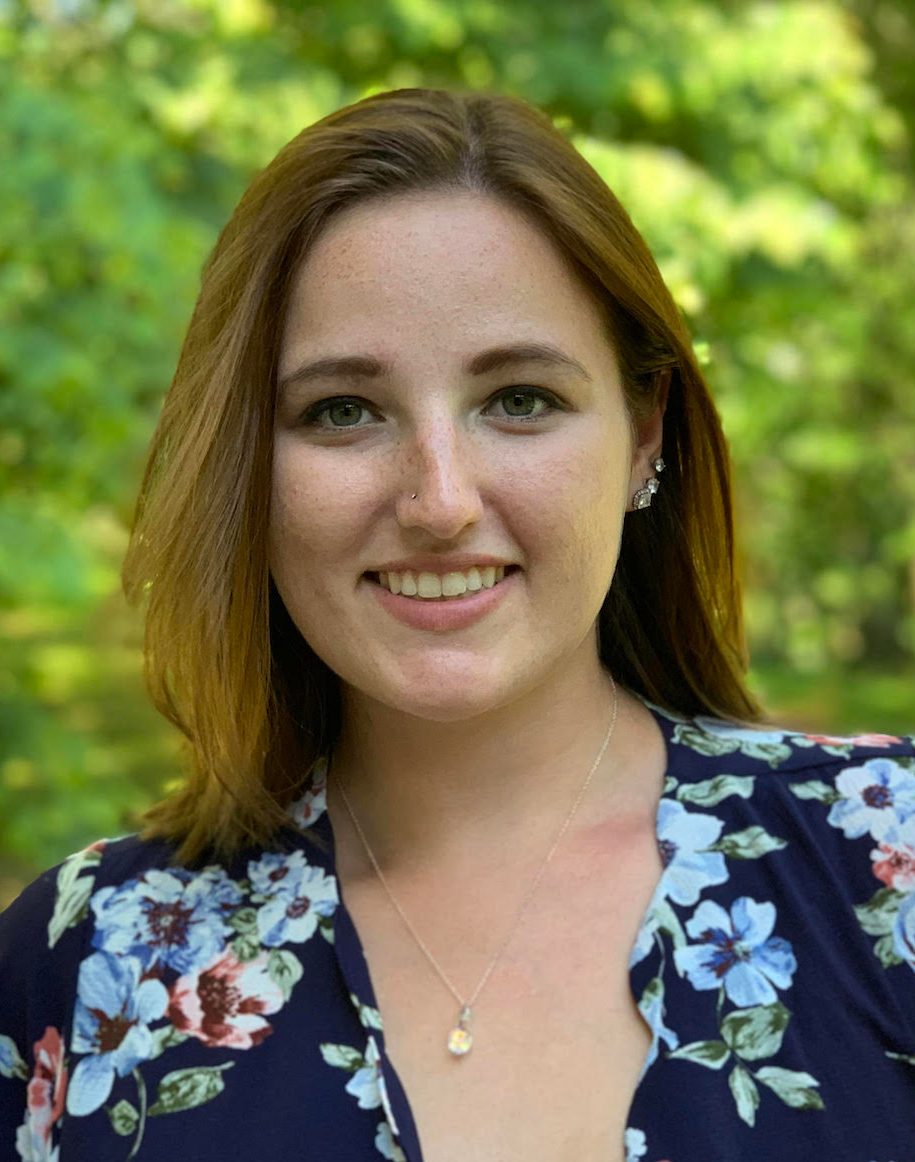 "The University of Delaware made transferring an incredibly easy process. From plenty of advisors who helped me work out transfer credits, to living with other transfers who have become lifelong friends, to taking a transfer seminar on settling in at the University, UD does a great deal to help their transfer students adjust. I have never looked back on my decision to transfer to the University of Delaware."
— Kaylee Giacomini, Class of 2020 public policy major
---
Financing Your Degree
College is an investment in both time and money. At the University of Delaware, we guarantee you an excellent education at a great value. We work hard to keep our tuition affordable while maintaining the highest of academic standards. The University of Delaware is annually recognized as one of the best values in higher education for our academic quality and cost.
Need-Based Financial Aid
The University of Delaware considers aid for transfer students based on financial need, and this requires submission of the Free Application for Federal Student Aid (FAFSA). Need-based aid may come in the form of federal grants and loans. File the FAFSA or update your existing FAFSA using UD's school code, 001431, in order to be considered for all possible need-based aid. You must file a new FAFSA form each year to be considered for ongoing financial aid.
Recommended deadline for FAFSA filing: Jan. 15
Once you submit your FAFSA using UD's school code, Student Financial Services will notify you when your financial aid package is available on your My Blue Hen Home student portal.
Delaware Resident Transfer Grant
Delaware residents transferring to UD  are evaluated for need-based grants ranging from $500 - $3,500. You must file the FAFSA to be considered.  
Students offered this grant must maintain at least a 2.0 cumulative GPA and earn 12+ credits each fall and spring semester once enrolled at UD. The grant will be reevaluated yearly based on the current year's FAFSA.
Phi Theta Kappa Awards (PTK)*
Transfer students who are currently attending a community college will be considered for scholarships valued at $2,000 per year for Delaware residents, and $6,000 per year for non-Delaware residents if they:
Are a member of Phi Theta Kappa

Have completed at least 30 credits (at their current community college)*

Continue to maintain at least a 3.5 cumulative GPA

Enroll and earn 12+ credits each fall and spring semester

Maintain a 3.0 GPA
*Although not required, it may be more financially and professionally beneficial to earn your associate's degree at your current community college before enrolling at UD.
Students not eligible for PTK will be considered for the following scholarship and grants:
Non-Resident Transfer Scholarship* (New)
Domestic transfer students who are not Delaware residents will be considered for a scholarship, renewed up to four semesters and valued at $2,500 per semester ($5,000 per year), if they:
Transfer at least 30 credits*

Have at least a 3.5 cumulative GPA from all institutions*

Maintain at least a 3.0 cumulative GPA

Enroll and earn 12+ credits each fall and spring semester
*Students who enter in fall 2019 or later are eligible to be considered for this scholarship. A scholarship can only be officially offered when we have received your final college transcripts.
University-Endowed Scholarships
Each June, current students are evaluated for scholarship support for the following academic year. These University-endowed scholarships are made possible by our generous donors and some awards have specific criteria (e.g. college or major) in addition to merit and financial need. If you are selected for one of these awards, you will be notified in late June or early July. You must file the FAFSA to be considered. Some scholarships require an additional application. The number of endowed scholarships is limited and awards are typically $2,000 per year. 
Additional information on University scholarships, along with outside scholarships, can be found on the Student Financial Services website.
Follow us on Social Media
Blue Hens are passionate about and involved in many different things. Our social media channels provide a great look into daily life on UD's campus. Follow us to learn more about student life, campus events, athletics, research, and more.