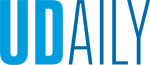 The top stories of 2019
Article by Mike Chalmers December 23, 2019
Look back at some of the major UD news of the past year
What a year it has been at the University of Delaware. Full of hopeful beginnings and inspiring achievements, 2019 was filled with exciting people and events. Before jumping into 2020, take a look back at this selection of some of the biggest stories of the past year, in chronological order.
---
NIH Director Collins visits UD's 'vibrant research community'
Francis Collins, director of the National Institutes for Health, visited with UD students and researchers, toured campus facilities and engaged in a fireside chat with President Dennis Assanis, among others. Other high-profile visitors to campus in 2019 included Jon Meacham, Indra Nooyi, Steven Leath, Lawrence Summers, Ji Seong-Ho, Craig Mello, Frances Arnold, Joseph Taylor and many more.
---
170th Commencement features 6,185 graduates and alumnus Matt Nagy
Matt Nagy, a 2000 graduate, told members of the Class of 2019 to be true to themselves and their ideals. "'Be you' means let your personality show. Live freely. Don't worry about what others think. Trust your instincts. It's exceedingly natural and it just feels right. It's believing in yourself more than any other human being in this world." Among the graduates was the first class of UD's unique World Scholars program, an immersive experience that teaches students what it means to be global citizens. World Scholars start their studies in Italy, Spain, Greece or, new this year, New Zealand.
---
UD's new Graduate College promotes advanced education
Formally launched July 1, the Graduate College will create, expand, improve and promote interdisciplinary programs at the master's, doctoral and professional level. The search for an inaugural dean of the Graduate College is underway. The University's other structural change in 2019 was to rename the Department of Music as the UD School of Music to match its excellent reputation.
---
First-year enrollment tops 4,000 for third straight year
With 4,144 students, the Class of 2023 is among the most diverse in UD history. It also includes 1,407 Delaware resident students and 635 students in the Honors Program, both records. New Blue Hens hail from 32 U.S. states and 36 nations.
---
UD begins a two-year process to expand its internationalization strategy
In 1923, UD offered America's first study abroad program. Now approaching the 100th anniversary of that pioneering initiative, UD is undertaking an intensive two-year process, highlighting its commitment to international education and research. "We are eager to identify new ways to internationalize our teaching, learning, research and service efforts to an even greater extent in alignment with our values for inclusiveness," UD President Dennis Assanis said.
---
A lock of hair makes its journey from Delaware to London
A lock of hair from famed Pre-Raphaelite model Elizabeth Siddal traveled from its home in the collection of Mark Samuels Lasner, senior research fellow at the University of Delaware Library, Museums and Press, to the Winterthur/University of Delaware Program in Art Conservation, where it was prepared to be featured in an exhibition at the National Portrait Gallery in London, through Jan. 26, 2020.
---
Alumni Circle honors Blue Hens
During Homecoming weekend, University of Delaware Alumni Association dedicated Alumni Circle to recognize the achievements and dedication of Blue Hens. Located near Alumni Hall and Old College, the stone walls are engraved with names of past UDAA presidents and recipients of the Outstanding Alumni Award, Alumni Wall of Fame award, Emalea Pusey Warner Award for Outstanding Senior Student and the Alexander J. Taylor Sr. Award for Outstanding Senior Student. Another meaningful space on campus, the Morris Library Commons, reopened after a major renovation with a complete refresh of the study and meeting space and the three eateries that make up The Nest. .
---
---
Field Hockey wins eighth CAA tournament title
The team defeated Northeastern to move on to the NCAA Field Hockey Championship. Other student-athlete successes of 2019 include best CAA finishes for cross country and women's soccer, as well as the men's basketball team posting its best start in program history.
---
UD ranked a top school for budding entrepreneurs
University of Delaware's Horn Entrepreneurship program is one of the best in the nation, according to The Princeton Review and Entrepreneur magazine. The magazines' joint ranking placed UD at #38 in its 2020 list of the top 50 undergraduate schools for entrepreneurial studies. UD made other high-profile rankings in 2019, including the U.S. News Best Colleges report,  CNBC's Colleges that Pay Off the Most, the Center for World University Rankings top 1.3% and more.
---
MakerGym opens to help turn ideas into action
Located at the back of Pearson Hall, the 6,700-square-foot MakerGym offers state-of-the-art 3D printers, laser cutters, a water jet, a computer numerical control (CNC) router and mill, and industrial sewing machines, not to mention a 21st-century woodshop and an advanced manufacturing research center. The MakerGym is the centerpiece of an emerging network of spaces throughout the campus.
---
New FinTech building will help shape emerging industry
UD, Delaware Technology Park and Discover Bank will partner on the construction of a new building at the STAR Campus focusing on the evolving world of financial services technology, commonly called FinTech. The six-story, 100,000-square-foot structure will bring the academic, business and governmental segments of the industry together under one roof.