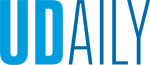 Horn Entrepreneurship: youtube.com/watch?v=y1V8PG9E3Iw
UD ranked a top school for budding entrepreneurs
Article by Andrea Boyle Tippett November 12, 2019
Princeton Review and Entrepreneur Magazine name UD a top school for undergraduate entrepreneurship studies
University of Delaware's Horn Entrepreneurship program is one of the best in the nation, according to The Princeton Review and Entrepreneur magazine. The magazines' joint ranking placed UD at #38 in its 2020 list of the top 50 undergraduate schools for entrepreneurial studies.
This marks the University's first appearance on the list. UD's inclusion celebrates its standing among the top 10% of such programs. Nationwide, more than 500 colleges and universities offer entrepreneurship programs, but few empower budding entrepreneurs the way Horn does. Horn Entrepreneurship began just seven years ago and has grown exponentially every year since, impacting thousands annually.
Horn combines a personalized approach with lessons learned from successful entrepreneurs and evidence-based best practices. The resulting curricula go far beyond traditional classroom experiences. Blue Hens bent on changing the world learn by doing, building their own businesses from scratch with support from faculty, staff and business leaders. Participating students receive mentoring, professional development, valuable connections and funding opportunities. Last year, startups supported by Horn received more than $7.4 million in funding.
"Cultivating a spirit of innovation and entrepreneurship is an institutional priority at the University of Delaware. It is gratifying to see that Horn Entrepreneurship, one of our signature programs, is receiving this well-deserved recognition by The Princeton Review and Entrepreneur magazine," said UD President Dennis Assanis. "The rapid growth and development of UD's Horn program are a testament to the hard work of its staff and students, as well as the vision we share with our generous donors and supporters. We look forward to continued success in helping more students, alumni and community members achieve their goals of turning ideas into viable businesses and social movements."
Since 2012, enrollment in entrepreneurship degree programs at UD has quintupled while the total number of students enrolled in entrepreneurial courses has multiplied by 12. More than 1,500 Blue Hens participated in a Horn offering in the last year, with more than 105 majors represented.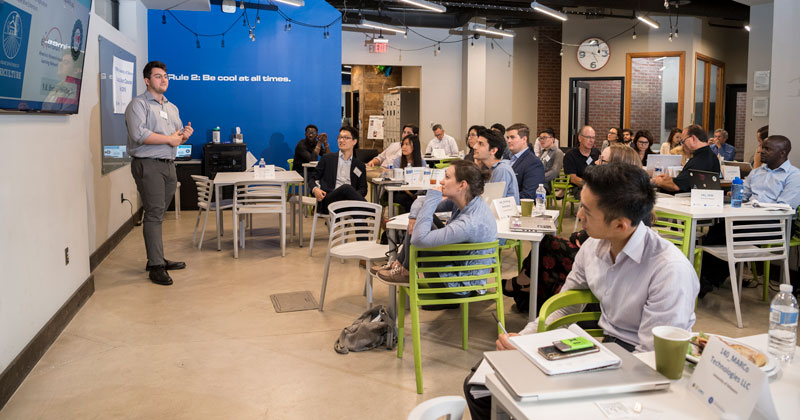 "The Horn team likes to say that it takes a village to build a startup," said Dan Freeman, founding director of Horn Entrepreneurship and an associate professor of business administration. "In this case, it has also taken a village to build a world class entrepreneurship program and gain recognition for it. It has taken 7 years of extraordinary effort by a talented team; active engagement by hundreds of alumni, business leaders and community members; participation by thousands of amazing students; and a shared, unwavering commitment to doing the right things."
Many graduates and current students are busy constructing their own villages via the 40 student-created startups launched since Horn's founding. Some, like the founders of mobile advertising company Carvertise are well on their way to an empire. Others are grabbing headlines: Vogue, Elle and WhoWhatWear have featured denim brand AndAgain while Golf Digest named shirt manufacturer Tillinger one of the "6 up-and-coming golf clothing brands you haven't heard of yet (but should)." Still others are helping to solve society's problems: WilmInvest is piloting a housing program to fight homelessness and 360VR technology is using virtual reality to assist first responders and save lives.  
But, success in the startup world can be ephemeral, that's why Horn doesn't focus exclusively on new venture success. Rather, it emphasizes holistic preparation that includes developing the mindset, skillset and means needed to create value from new ideas and adapt, thrive and lead amidst rapid change.  Many graduates take this entrepreneurial mindset into positions with established companies, social ventures and startups dreamed up by others.  
"Startups provide an extremely powerful vehicle to accelerate learning. This is true for students. It has also been true for the Horn team, as we continuously strive to optimize the positive impact of entrepreneurship education on students, the University and the broader community," Freeman said.