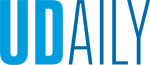 UD named a university that pays off the most
Article by Cindy Hall Photo by Duane Perry July 17, 2019
CNBC ranks UD among top 25 public universities providing best return on students' investment
The University of Delaware has earned recognition in CNBC Make It's 2019 list of the U.S. Colleges that Pay Off the Most, a ranking that highlights the 50 schools that provide students the highest salaries for their tuition dollars.
CNBC included UD among the top 25 public universities that provide the best return on students' investment, citing the following findings:
Average net cost (income $48,001-$75,000): $13,909
Median salary for alumni with 0-5 years of experience: $56,700
Median salary for alumni with 10+ years of experience: $105,700
Salary average, early and mid-career: $81,200
"Our graduates have strong earning power—a critical differentiator in the marketplace of higher education," said Doug Zander, executive director of UD's Office of Admissions. "This study continues to validate that the UD experience is one of exceptional value."
UD joins a range of public and private colleges and universities across the nation that made the top-50 list, including Ivy League schools, state schools and small liberal arts colleges.
Year after year, the University of Delaware earns recognition for academic excellence, affordability and value in national college guides and financial publications including Forbes, Money, Kiplinger's and the Princeton Review.
The University has taken many steps to help students stay on track to graduate in four years, thus helping students avoid added costs. These include enhanced academic advising and coordinated care provided through the Blue Hen Success Collaborative and removing limits on the number of credit hours covered by tuition each semester. UD also has a unique, five-week Winter Session that helps students catch up or get ahead on their degree path.
University of Delaware students have been extremely successful upon graduation. According to UD's postgraduate survey and other sources in accordance with the National Association of Colleges and Employers (NACE), 95% of 2018 bachelor's degree graduates are employed or pursuing further education. UD's job placement rates have been consistently higher than the national average since NACE began reporting the information in 2014. And UD is ranked 12th among the 50 best schools in the nation for postgraduate job placement according to career site Zippia.
Ranking methodology
According to CNBC Make It, the company began its analysis by identifying the true net cost of each college for the typical American student—including tuition, fees, books, supplies and other expenses—after subtracting scholarships and grants. Using data from Tuition Tracker, a tool created by education-focused nonprofit news organization The Hechinger Report, CNBC looked at the net cost for students from families making between $48,001 and $75,000, an income range established by the Department of Education that includes the median U.S. household income, $61,372.
The methodology also factored in data from PayScale's College Salary Report, dividing net cost by graduates' expected annual earnings, which was calculated based on the median salary of graduates with less than five years of experience as well as those with 10 or more years of experience. The ranking gives greater weight to workers' earnings in the years immediately after college, when individuals are the most impacted by college costs and student debt.
Read the full methodology on the CNBC Make It website.