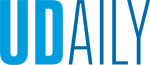 North Korean defector Ji Seong-ho to speak
Article by Leah Manfra April 15, 2019
UD welcomes champion of human and disability rights on April 16
The University of Delaware's Institute for Global Studies will welcome Ji Seong-ho, the North Korean defector recognized by President Trump during his 2018 State of the Union Address. The special lecture will be held from 6:30 p.m. to 8 p.m., on Tuesday, April 16, in Mitchell Hall.
Ji Seong-ho entered the world stage in 2006, when he and his brother made a daring trip across the Tumen River to escape from their home country of North Korea. Prior to his arrival to South Korea, Seong-ho lost his left leg and arm in a train accident while he and his family collected coal to barter for food. Seong-ho made it through the operation without anesthesia or a blood transfusion, and leaned on his family to nurse him back to health.
More than a decade later, Seong-ho has become perhaps the most well-known North Korean defector and a champion of human and disability rights.
"We are honored to host Ji Seong-ho at the University of Delaware, and know that his story will be an inspiration to many members of our community who seek to dedicate their lives and careers to making a better world," said Trevor Nelson, director of the Institute for Global Studies.
All are welcome to attend the lecture and no registration is necessary.
Follow along @UDGlobal on Instagram and Twitter and contact the Institute for Global Studies at go-global@udel.edu for more details.
About the Institute for Global Studies
The Institute for Global Studies was created in 2009 to enhance the international dimensions of teaching, research and outreach at the University of Delaware. IGS provides leadership and support for programs and experiences that contribute to the education of informed, skilled, open-minded citizens of the world.
Best known for coordinating the University's study abroad program, IGS also awards scholarships and grants to faculty and students for a number of global opportunities, and administers internationally-recognized State Department-sponsored programs such as the UD Fulbright Initiative, Middle East Partnership Initiative (MEPI) Student Leaders Institute, Mandela Washington Fellowship Program for Young African Leaders, and most recently the Study of the U.S. Institutes for Student Leaders on Women's Leadership (SUSI-WL) program.
IGS sponsors such signature events as Global Month each fall and country-specific celebrations each spring.
IGS collaborates with other global partners on campus, including the Office for International Students and Scholars, the Confucius Institute and the Center for Global and Area Studies. In addition, IGS partners with Enrollment Management to coordinate the UD World Scholars Program.