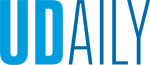 Commencement 2019: youtube.com/watch?v=E0Co--6BVsA
Commencement 2019
Article by Carlett Spike Photos by Evan Krape, Suchat Pederson, Jessica Eastburn and Maria Errico | Illustrations by Jeff Chase | Video by Jason Hinmon and Paul Puglisi June 01, 2019
Assanis applauds graduates for outstanding achievements, Nagy encourages students to 'be you'
Blue Hen pride was overflowing at Delaware Stadium as students filed into the 170th Commencement ceremony at the University of Delaware on Saturday, June 1. Graduates were met with cheers, applause, waves and air kisses from family, friends, faculty and staff.
The crowd of about 17,000 attendees packed the stadium under beautiful skies as UD President Dennis Assanis congratulated the Class of 2019.
"The University of Delaware is great because you make it so," Assanis said. "You've succeeded in so many ways, and we're proud of everything you've accomplished."
Some 6,185 students earned bachelor's, masters and doctoral degrees from the University. The Class of 2019 represents 45 states and 79 countries. Assanis applauded the graduates for their outstanding achievements, from winning various awards and scholarships to making big impacts within the community.
He highlighted the accomplishments of several graduates like Alex Ciolek, a captain in the Aetna volunteer fire company in Newark, and Nicole Mejia, an elementary teacher education major whose career goals are fueled by her experience as an immigrant.
It would be impossible to recount all the success stories from the class, Assanis said, but he hoped to demonstrate just how impressive the graduates are. He asked students to stand if they ever earned a scholarship or award, studied in another country, worked with a professor on a research project, transformed a great idea into a business or a nonprofit, competed as a proud Blue Hen student athlete, participated in service including through UD Alternative Breaks and UDance or ever pulled an all-nighter to finish a project or prepare for a big test.
Virtually all the students in the graduating class were on their feet.
Graduation is not only a moment to celebrate accomplishments, but it is also a time to think about the future, Assanis said. He urged them to continue to strive for inclusive excellence, collaborate across disciplines, think like an entrepreneur and immerse themselves in various cultures. He noted this should not be the end of their educational careers.
"I want you to keep educating your mind, and your heart, because, as Aristotle said, 'knowing yourself is the beginning of all wisdom.' And I urge you to chanel the growth from your investment in education back to your communities and society at large, as an engaged citizen. To know yourself is to believe in yourself. To believe in the limitless possibilities ahead and to invest in the opportunities where you can truly make a difference in the world."
Take all that you have learned to go forth and be amazing citizens of the world, he said.
"We — your families, your friends, your professors and everyone here at the University of Delaware — believe in you," he said. "I am extremely optimistic about the future knowing that our Class of 2019 will be out there changing the world! Congratulations! You are Blue Hens forever!"
UD alumnus and Commencement speaker Matt Nagy, now head coach of the National Football League's Chicago Bears, emphasized the importance of remaining true to yourself. Be you, a phrase adapted from his son, is a mantra Nagy said he's come to live by.
"Be you means let your personality show," Nagy said. "Live freely. Don't worry about what others think. Trust your instincts. It's exceedingly natural and it just feels right. It's believing in yourself more than any other human being in this world. That's what that is, that's what being you is. It's a DNA thing and it's living with no regrets."
Nagy, who was an All-American quarterback for the Blue Hens football team, said his story was not always one of success. About a decade after his UD graduation, Nagy was selling houses at the age of 32, pretending he was happy with his life.
However, deep down he realized he was part of the 95% of Americans who don't love their job. So he decided to make a change to become part of the 5% that does. He encouraged the graduates to do the same.
Chasing a career path he truly loves helped him to be successful, but Nagy also emphasized it was still a difficult journey. Early in his career, he recounted driving more than an hour each way to work. He often slept in the office after long days when he couldn't make it back home.
"It's not always rosy," he said. "It takes time, but when you get to that point — it was in 2010 for me — now just figuring out who you are. Just figure it out."
You figure it out by trusting your gut, taking risks, staying humble, respecting all, being different and having fun, Nagy said. Once the pieces fall into place, don't forget where you came from.
"Whatever your status is, don't change," Nagy said. "Too many people change when they make money. Too many people change when they get a status, they think they're bigger and better."
Simple gestures like remembering people's names, holding the door open and showing respect really go a long way. Nagy said his path to the Chicago Bears was only possible through connections with others, so don't burn any bridges.
He left the graduates with a final message about what lies ahead.
"The crazy maze of life is on its way," Nagy said. "There's going to be exploration, there's going to be discovery, distractions, unexpected detours and lots of different destinations. Through it all, you'll create an identity — your identity — to help you reach that 5 percentile by just being you. I wish you all nothing but the best of luck. Congratulations to the 2019 graduating class. Go Hens and thank you."
Once they moved their tassels from right to left, the members of the Class of 2019 officially joined the ranks of more than 185,00 Blue Hen alumni.
Special recognitions
Provost Robin Morgan welcomed a special delegation of UD alumni, representing the Classes from 1952 through 2018, led by UD Alumni Association President Steve Beattie and the recipients of the Alumni Association's awards to the outstanding senior woman and man of the graduating class, Bailey Weatherbee and Nicholas Konzelman. They were also joined on the platform by graduating senior Kevin Peterson, president of the undergraduate Student Government Association.
Morgan also recognized all members of the U.S. military who were graduating, whether they be active, reserve or retired. She then introduced Cassidy Dixon, an Honors music major graduate and recipient of the F. Warren James Memorial Award, who sang the national anthem after the presentation of colors by cadets in UD's Army and Air Force ROTC.
Honorary degrees, the highest honor bestowed by the University, were presented to four individuals:
• Lt. Gen. John W. Morgan III, alumnus and director of strategy and global relations for Northrop Grumman;
• Burnaby Munson, professor emeritus of chemistry and biochemistry;
• Matt Nagy, alumnus and head coach of the Chicago Bears; and
• Marie E. Pinizzotto, executive director and CEO of the Carol A. Ammon Foundation.
(Click on each name to read a PDF of the honorary degree citation.)
By the numbers
With majors ranging from Accounting to Women and Gender Studies, University of Delaware students and graduates absorb knowledge that prepares them to launch the next phase of their lives. In the last year, UD expanded its reach by establishing the Data Science Institute. With data in mind, the ilustrations below help understand the Class of 2019.