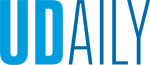 UD Alumni Association awards
Article by Joe Whelan Photo by Evan Krape May 29, 2019
High-achieving students and active alumni honored for contributions
The University of Delaware Alumni Association (UDAA) announced the 2019 recipients of the Emalea Pusey Warner and Alexander J. Taylor Sr. Outstanding Senior Awards, Outstanding Alumni Awards and Alumni Wall of Fame Awards, some of the most prestigious awards to honor UD graduating seniors and alumni.
UDAA Warner and Taylor Awards for Outstanding Seniors
The Emalea Pusey Warner and Alexander J. Taylor Sr. Awards annually celebrate an outstanding woman and man, respectively, of the senior class. Recipients demonstrate leadership, academic success and community service. Students must also have a cumulative grade point average of 3.5 or better at the end of the first semester of his or her senior year.
The Emalea Pusey Warner Award recipient for 2019 is Bailey A. Weatherbee. An Honors student and a Telkes Scholar, Weatherbee will earn an Honors bachelor's degree with distinction in biological sciences and minors in political science, writing and biochemistry this spring.
During her time at UD, she earned a 3.9 grade point average, conducted research on the mechanisms of mammalian eye lens development, founded the University's Young Progressives Demanding Action group and competed for UD's Club Equestrian team. She has presented her research at local, national and international conferences and has been recognized by numerous organizations, including as a Barry M. Goldwater Honorable Mention, one of the highest national honors for undergraduate students in the sciences, math and engineering. In February, she was selected as one of 34 American Gates Cambridge Scholars — only the second UD student ever to earn this distinction. She will begin a doctoral program in physiology, development and neuroscience at the University of Cambridge in the fall of 2019.
The Alexander J. Taylor Award recipient for 2019 is Nicholas J. Konzelman. An Honors student and a Eugene du Pont Scholar, Nicholas will graduate this spring with two Honors bachelor's degrees in public policy and economics, in addition to a master of public administration.
During his time at UD, Nicholas earned a 3.8 grade point average and spent four years as an active member of HenMun: UD's Model United Nations Conference, for which he has served in a variety of roles, including Secretary-General. Nicholas has balanced his academic load with several internships, including with the Delaware State Legislature and U.S. Congresswoman Kathleen Rice. Additionally, he spent 18 months serving as a Policy Fellow at the Institute for Public Administration, working to develop economic development policies for the Delaware Division of Small Business, Development and Tourism.
UDAA Outstanding Alumni Awards
The Outstanding Alumni Awards are presented annually to an alumnus and alumna in recognition of their exemplary work on behalf of the University of Delaware and/or the UDAA. This year's recipients are Traci S. Boddy and John F. Knarr.
Boddy earned a bachelor's degree in finance in 2001 from UD and went on to earn a master's degree in business administration from Howard University. Traci has served on the board of the Black Alumni Organization (BAO) since 2001 including multiple years as its president. In 2018, Traci led the charge during I Heart UD Giving Day to grow an endowed scholarship fund started by the BAO. The scholarship can now help three underrepresented students, with financial needs, earn a UD degree. Traci has also led the planning for the BAO's Homecoming programs for several years and often represents the BAO at student and alumni events on campus. Traci served on the UD Alumni Association Board of Directors from 2014-2018 and continues to support many of its programs and events.
Knarr earned his bachelor's degree in athletic training in 1977 and a master's in athletic training in 1981 from UD. Additionally, he earned a bachelor's degree in physical therapy from UD in 1990. John has served UD's top ranked physical therapy program in many ways over the years. John consistently accepts physical therapy students as interns at all of his company's five locations in Delaware, Baltimore and Pennsylvania. John's clinics employ UD graduates, including several as business partners, and he is a great referral source for the broader UD community. John was an inaugural member of the College of Health Science Dean's Advisory Council, a position he still holds today.
UDAA Alumni Wall of Fame Awards
In recognition of the many notable achievements of its alumni, the UD Alumni Association, in partnership with the University, established the Alumni Wall of Fame in 1984. The Alumni Wall of Fame recognizes outstanding professional and public service achievements by UD graduates. This year's recipients are Mark P. Bendett, Carol Van Dyke Freer and Kirk D. Malloy.
Bendett earned his bachelor's degree in physics from Haverford College and went on to earn his master's degree in electrical engineering in 1981 and his doctorate in electrical engineering and applied science in 1985, both from UD.
Bendett is newly retired, most recently serving as strategy and business development manager at the Lockheed Martin Advanced Technology Laboratories. He led a team that developed a laser used to manufacture smartphone screens and was instrumental in the development of a process that improved LASIK eye surgery. He was recently named a Fellow of SPIE, the International Society for Optics and Photonics. Mark has served on the College of Engineering Advisory Council at UD since 2002. He established the Bendett Fellowship in the Department of Electrical and Computer Engineering which supports graduate students in their studies.
Van Dyke Freer earned her bachelor's degree in chemistry in 1968 from UD and went on to earn a master's degree in hospital epidemiology and infection control from the University of Virginia and a doctor of medicine from George Washington University. She has been a senior medical consultant for Saxton and Stump, a law firm and consultancy, since 2016, as well as an associate professor of medicine at Penn State Hershey Medical Center since 2008. She has held a variety of other roles throughout her career, including serving more than four years as chief medical officer at Penn State Hershey Medical Center. Van Dyke Freer currently serves as health officer for her hometown of Hanover, Pennsylvania, and is the medical director for Hanover's Visiting Nurse Association.
Malloy earned bachelor's degrees in biology and marine science from the University of Miami and went on to earn his master's degree in marine biology and biochemistry in 1990 and his doctorate in marine biology and biochemistry in 1993, both from UD.
Malloy is the founder of BioAdvisors LLC, which provides strategic consulting services to life science, diagnostics and genomics companies and their investors. He previously served as founder and chief executive officer of Verogen, a developer and provider of next generation sequencing technologies. In all, he has over 20 years of executive experience in the life science and diagnostics industry. Malloy held postdoctoral and instructor positions at Boston University and Northeastern University and served as chairman of the College of Earth, Ocean and Environment's Dean's Advisory Council at UD for six years.
On Saturday, June 8, during Alumni Weekend, award recipients will be recognized at the UDAA Awards Ceremony held at 5 p.m. in Gore Recital Hall of the Roselle Center for the Arts.
The awards ceremony is open to the public, and all past recipients are encouraged to attend.
Click here to register today.
About the UDAA
The UDAA provides exceptional value and ongoing support to alumni worldwide by expanding benefits available to alumni, supporting regional and affinity club events, recognizing alumni and their accomplishments and more.
The UDAA partners with the Office of Development and Alumni Relations to fulfill its vision and mission, and to execute its strategies, programs and outreach. Both groups have the same end goal — to ensure that all current and future alumni have a fulfilling, lifelong relationship with our great University.